The "rescue fantasy" was a concept first coined by Freud, to describe male clients who (in his words):
…repeatedly fall in love with a woman who is 'of bad repute sexually' and 'to whom another man can claim right of possession'.
Somewhat predictably, Freud accounted for this behaviour in terms of the Oedipal complex and the idea that men categorise women into a binary of virgins and whores. His assertions have steadily lost credibility over time (a good critique is available here), but the concept of the rescue fantasy has persisted.
A more modern definition might be: the tendency to become romantically attracted to people who are vulnerable or insecure in some way. It's important to note that whether or not this potential partner is actually in need of rescue is incidental. The idea is that the desire to be needed is a significant driving force for the would-be rescuer.
The original definition of the term by Freud was set out in 1910, but he did not elaborate on the concept very much in later works. Some research has continued on the idea since then, but has taken a curious turn – towards examining the psychological motivations of therapists themselves, in wanting to "rescue" their clients.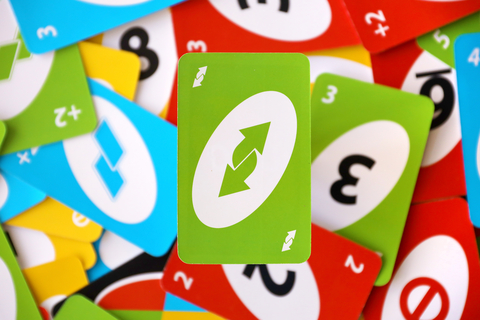 In the context of limerence, the rescue fantasy would manifest as feeling the glimmer for limerent objects who are lost or tragically compromised in some way – such that the limerent can indulge in the fantasy of saving them and securing their devotion. Think white knight and damsel in distress, or innocent beauty redeeming a tortured soul.
This impulse could be seen as distasteful – a predatory attraction towards the vulnerable – but there is some subtlety to the concept that I think is often missed. Usually the desire is not for self-aggrandizement as the primary satisfaction, it is more like a desire to escape together to a state of grace. In "saving" the LO, the limerent too will be granted bliss.
Furthermore, "rescue" is a broad term that covers quite distinct psychological drives. Attraction to promiscuous women is not the same as attraction to emotionally distant men, but both could be considered a rescue fantasy – that through loving such a person their rehabilitation can be achieved.
To try and break this down a bit, it's useful to delineate the forms of rescue that might provoke limerence – to list the sorts of limerent objects that can provoke ardour in those predisposed towards rescue fantasies.
1. The Fallen LO
This would be the classic Freudian case. A woman who has been corrupted by an immoral world, and must be saved from further ruin. The prostitute with a heart of gold, or the desperate mother abandoned by an irresponsible man and driven to extremes to support herself and her children. The idealisation of someone who is a victim of circumstances, but can be freed to live and love more healthily (and securely) through the undying love of the limerent.
Such archetypes nowadays seem paternalistic and old fashioned, but like most of the really deep drives that bubble up from the unconscious, they haven't lost any of their power.
A broader definition of the "fallen" LO would include people who have lost status in some other way, or been stripped of dignity or pride. People who are bankrupt, or have lost their jobs, or their faith, or had their home foreclosed, or been abandoned by friends or family – people who evoke sympathy because of reduced circumstances that don't reflect their True Value as a person.
2. The Lost LO
These are people who don't seem to understand their own value or appeal. They are guileless and naive; unworldly perhaps, and confused by the behaviour of others. Life's trials batter them. They don't know where to turn. People in unhappy marriages to spouses who don't appreciate them would fit this mould.
The desire here would be more towards protection of the vulnerable. This is less about renewal of lost virtue, and more about helping the LO reach their potential and blossom into a more confident and happy self. "Be with me", beseeches the limerent, "and see how my devotion can lift you up."
3. The Damaged LO
These are people who have been hurt in the past, and are afraid to love again. People with previously abusive partners, or abandonment fears, or traumatic childhoods. People who are sceptical and suspicious of the motives of others. People who struggle with trust, but – as you can sense with the extrasensory perception of a limerent – want to believe in redemption.
4. The Distant LO
The lone wolf who has cut themselves off from love. For whatever reason they are emotionally guarded and aloof. They are hard to get to know, and harder still to become intimate with. Alienated from love through their own choices, they present an irresistible challenge to the determined limerent.
The avoidant attachment type would fit this profile – the sort of person who pulls away when they sense affection. The more they insist they do not want to be saved from themselves, the more ardently the rescuer limerent will persist.
5. The Self-destructive LO
A slightly darker category of damaged LO: those who visit ruin upon themselves. These are the alcoholics, addicts, personality disordered, chaotic, morally corrupt, or the just plain sleazy. People who leave a trail of emotional destruction in their wake, and are careless and uninhibited in their behaviour.
For a certain type of limerent, such people represent a world-class opportunity to save. This is the realm of co-dependency, where the limerent enables the behaviour and finds succour in being the only stable person in the self-destructive LO's life. Very unhealthy for all concerned.
6. The Hidden wound LO
A last category of rescuable LO is the most subtle. These are people who are not overtly in need of saving. They are high functioning in everyday life, and often charismatic, competent and seem to be Together. It is only once you get to know them better that you discover their hidden psychic wound.
The cause of their secret pain may fall into any of the preceding categories. For the limerent, the important part is that they are privy to some guarded vulnerability – the knowledge of which transforms their view of the LO and triggers the urge to save. It somehow adds to the specialness of the rescue that others aren't even aware of the need.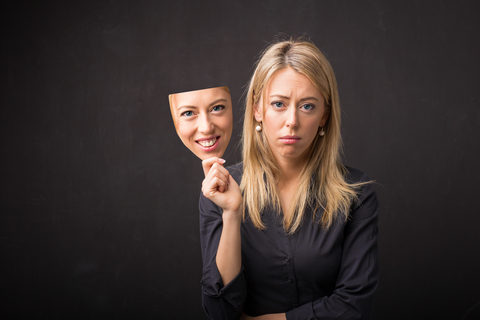 The origin of "rescue limerence"
What is the cause of this impulse to save? Well, shock of shocks, it's complicated.
First, there are some distinctions to be made. Individual LOs are complex people not archetypes, and so will likely have some mix of these tendencies blended together. Similarly, individual limerents will respond to different elements of these archetypes, and might actually be responding to something else without realising it – the rescue urge may be kindled after glimmering to some other aspect of the LO's personality or appearance. Finally, there is also the fact that sometimes limerents are excited by the transgressive behaviour of an LO, turned on by sleaziness, or attracted to the confidence of an aloof LO – in other words, "rescue" is not the primary motive driving the limerence.
Putting those complications aside, the origin of rescue fantasies is going to lie in our personal histories. We can probably dispense with Freud's fruitier incest theories, but for most of us the role models of masculinity or femininity during adolescence leave a lasting impact. If important adults in our lives demonstrated this tendency to save, it will leave an imprint. Similarly, romantic stories can be a formative influence in our understanding of love, and heaven knows a lot of them are based around the redemptive power of true love. It might be even simpler still, in that the first time that limerent feelings stirred within us, they happened to be for a person who was chaotic or lost.
Whatever elements of our past have shaped our tendencies, mutual care is also a central part of bonding. Of love. Much of the impulse to protect and save is concern for a treasured partner, harried by the same doubts, insecurities, struggles and pain as ourselves. The urge to rescue is not always a negative force – like so much else, it is only destructive if taken to excess.
However, when that urge for mutual care gets tangled up with the emotional overload of limerence it can become unhealthy, especially if it is directed towards an LO who it is not your job to save.
For those with rescuer tendencies, an important step in self-awareness, and limerence recovery, is to realise that the dynamic is fulfilling an emotional need in you, it is not a selfless act of charity. In the long run, it may also not be good for them.
Learning to distinguish genuine support from fantasy rescue is the key.