Long time readers will know that I tend to investigate limerence as a physiological phenomenon – what interests me most is how the altered mental state of limerence emerges from the functioning of the neural systems of the brain. Psychology and physiology are often treated as separate disciplines, but clearly must be inextricably linked.
While I've covered many of the neurochemical principles, there is an aspect of physiology that is undeniably important to love and lust that I haven't really addressed before – testosterone.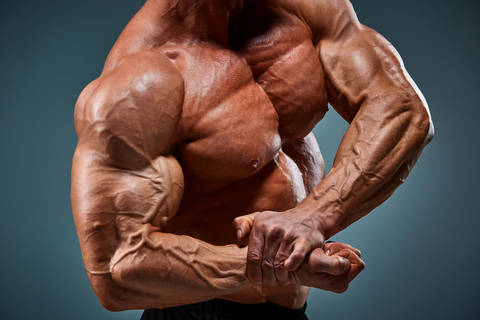 It seems obvious that testosterone must be involved in limerence at some level. Many limerents experience an increase in libido during the early phases of infatuation, and a marked erotic desire for LO, even if this isn't the principal cause of attraction. Some limerents report a generalised increase in libido that can rejuvenate a flagging sex life as a consequence of succumbing to limerence. There can even be a very close association, where libido drops as limerence wanes, prompting a loss of sexual interest.
As we all know, testosterone is linked to libido, and that explains why men are generally more sexually motivated than women. So, it follows logically that testosterone could peak during the early period of limerence, causing the uptick in libido and meaning that increased T is an aspect of the "altered state".
As this aspect of physiology is a bit beyond my own expertise, I spent a while poring through the literature to see how much evidence there was for this theory. Turned out to be quite the wake-up call.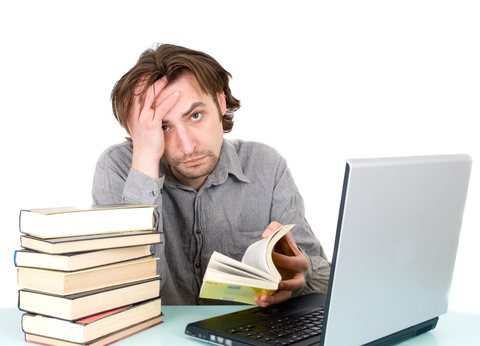 Sex hormones and human physiology
The first complicating factor is that testosterone, like much in physiology, has multiple roles. Testosterone isn't just a "feeling horny" hormone, it also drives aggression, competitiveness, motivation, muscle mass, bone density, and various other physical and behavioural changes. Even more importantly, it is a developmental cue that has major influence on body composition and development of secondary sexual characteristics at key points in life – from within the womb to puberty.
The next complication is that there is natural variation in the circulating levels of testosterone within populations of men and women. For women in particular, the relative levels of sex hormone vary during the menstrual cycle. Another confound is that testosterone can be converted into the "feminising" hormone oestrogen by an enzyme known as aromatase – the activity of which also varies between individuals. So high T might also lead to high oestrogen.
So, basically, before we even start on trying to understand how testosterone may impact on limerence, we know for sure that it has done loads of things over many years to differing extents that are unique to each individual. Not what you would call a "stable baseline".
What do we know?
Perhaps the simplest way to try and understand the influence of testosterone on libido is to measure the levels of testosterone in people exposed to various erotic stimuli or situations, or to administer testosterone to people as a drug and see what happens to their sex drive.
If you get people into a lab and monitor the levels of testosterone in their saliva after encouraging them to think sexy thoughts (or watch sexy imagery), there is an increase in testosterone in most subjects. Similarly, if you administer testosterone and then ask people to think erotic thoughts, there is an increase in both reported levels of sexual arousal and blood flow to the… key organs.
However, the best description of these changes is that they are variable, inconsistent and small. Given the wide range of confounding factors in both T level and sexual arousal, the uncertain influence of short-term, minor changes in testosterone levels is trivial.
Testosterone isn't a volume control for libido.
So why do we think T = libido?
I'd say there are two major reasons why the idea that testosterone drives libido has become received wisdom. The first is that there is an undeniable difference in the average levels of T between men and women, and a similar difference in the average sex drive for single men and women (especially in young adulthood).
Don't misunderstand me – this isn't fate, or biological destiny, or predictive for any individual person in all their unique splendour – this is population-level statistics. If you sample a load of men and a load of women, the men score higher on average for frequency of sexual thoughts, frequency of masturbation, and motivational drive to secure a sexual partner.
The second major cause of this belief is the impact of overt defects in testosterone production. Hypogonadism (little or no testosterone production) leads to minimal sexual desire or drive. Hypergonadism (overproduction of testosterone) leads to increased libido in men, among many other problems. For women, it seems more to cause a disruption of menstrual cycle – perhaps because aromatase is busy turning T into oestrogen.
So, the importance of testosterone for libido is revealed by the extreme cases of disease or dysfunction – it is clearly required for a normal libido to be present.
However, for most healthy people, their natural "resting" levels of testosterone are clearly sufficient to maintain whatever intrinsic libido they have. Adding more testosterone doesn't have much of an impact – in the jargon, it isn't a limiting factor.
Testosterone and mood
A final point – really, the elephant in the room of all of this biology – is the importance of mood for libido. There are lots of influences on how sexy we feel. Psychology is a massive part of eroticism. Accordingly, it won't matter how much T is sloshing around if you just aren't in the right mindset for sexy fun times.
Even worse, testosterone is linked to mood in men. Weirdly, both low and high testosterone correlate with depression, revealing yet again how messy hormones are.
The last thing to note, before drawing a veil over this untidy discussion, is that testosterone levels also correlate with relationship status. For both men and women, testosterone is higher when single (and searching for a mate) or in the early stages of a new relationship, than when comfortably settled in a long-term relationship.
It does at least seem that whatever competitive, libidinous, mate-seeking drive testosterone promotes begins to wane as a pair-bond forms.
---
So, to sum up: it's a complicated story. The best summary I can manage is: as long as you are not suffering from a gonadal dysfunction of some sort, testosterone is only one, minor, complicated factor in the amalgam of forces that influence limerent desire.
When it comes to individual libido, it seems that absolute testosterone level is a minor factor, as long as you are otherwise healthy.
Still, on the bright side, at least the unsatisfying conclusion means I don't have to delve back into that particular research quagmire again!