Here's an astonishing video from the School of Life:
It made me properly angry.
There's a kernel of truth to the message that black and white thinking about the causes of an affair can be counter productive. That's the only positive aspect I can find. The overall message is so irresponsible and manipulative, so dismissive of the psychological impact of betrayal, and so one-sided in its analysis, that it took my breath away.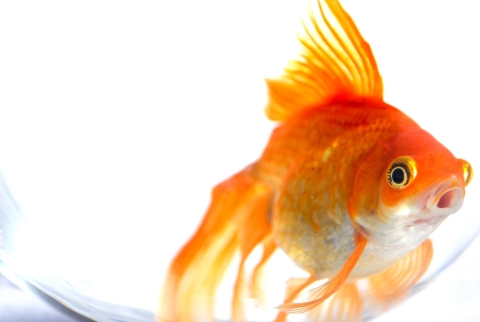 The premise of the video is that the knee-jerk assumption about sexual infidelity – that it is driven by carnal desire for opportunistic sex – is both incorrect, and a barrier to properly understanding how and why the affair happened. Instead – the video argues – infidelity is actually caused by dissatisfaction with the primary relationship rather than simple lust.
Ironically the guy in the video provides a pretty good rebuttal of this point: if it's not about sex, then why did they get naked and start f–ing each other? It does seem quite a stretch to claim that the physical aspect is almost incidental, and that sexual jealousy is misplaced or inappropriate somehow because the deeper problem is one of marital neglect.
Nevertheless, let's grant the premise that opportunism was not the primary motive for the affair. What follows from this point is where things go pretty spectacularly off the rails.
First, the cheating partner asserts that she loves her husband but felt neglected, unloved, and abandoned. In despair about how her attempts to connect romantically were rebuffed, she retaliated by having an affair. In effect, she unconsciously punished him for not noticing her, by proving she is attractive to other men in a way that forced him to pay attention.
Second, his enraged response was presented as vicious – he denigrated her, yelled at her, smashed a vase that had been a romantic gift, refused to take any responsibility for the affair, and generally behaved in a resentful and bitter way.
The way these scenarios are presented, it implies that both of them were "acting out" on unconscious fears, and that their emotional reactions to the intolerable behaviour of their spouse were driven by forces they didn't understand. I wouldn't disagree with that perspective, but it's shocking how differently the same basic actions are treated.
Her "acting out" was motivated by his emotional neglect. His "acting out" was motivated by his lack of emotional awareness. Her cry for attention is justified, his rage is not. She deserves understanding and forgiveness, he needs to work on improving himself. Basically, it's all his fault.
Now, we could go off on a tangent about gender roles and societal expectations at this point, but let's avoid that potential car crash and just acknowledge the asymmetry in expectations regardless of the gender of the participants. I would have exactly the same complaints if the roles were reversed.
Quite apart from the unfairness of this narrative, much more worrisome is the utter failure to acknowledge the seriousness of the situation.
Betrayal this bad is an absolute wrecking-ball to a marriage. To present it as a problem of not being attentive to the unhappiness of your spouse is so shallow an analysis that it physically pains me.
Here are a few of the questions that a curious person might ask:
Despite grandiose claims to the contrary, affairs are often selfish and impulsive – was this affair simpler than presented?
Can you trust someone who claims to have had an affair because they love you too much, or might they be lying about their motives?
Is she lying to herself about her motives, because she cannot face the possibility that she is a selfish person?
Some people are malignant, sociopathic, or narcissistic – could that be a factor here?
Reputation management is a motive for misrepresenting an affair – could that be a factor here?
Has she "acted out" at other times and not admitted it?
Why did she not communicate with words, rather than through the medium of a stranger's genitalia?
Can trust be regained simply by reframing sexual betrayal as marital difficulty?
Is this marriage worth saving?
Will he come to resent being maneuvered into denying the legitimacy of his own feelings and accepting 50% of the blame?
If he is willing to overlook this, is he dooming himself to repeated betrayals any time she isn't feeling sufficiently valued?
If he forgives her and recommits to the marriage, what does that say about his own self-esteem?
Did he wilfully ignore any signs of the infidelity ahead of time, and what does that say about his own self-esteem?
Why is he not keen on intimacy with his wife?
Are there other people (children, parents, siblings) who will be directly impacted by the choices they make?
Why did they get married?
There are also some really fundamental questions for him to answer before there is any hope of making forward progress. What kind of person did I marry? What kind of person am I? Why was I blind to the problems in our marriage? What would she need to do for me to risk trusting her again? What is our life going to be like now? Is the pain of separation worse than the pain I'm feeling now?
We're talking deep, dark, existential-crisis-level rebuilding of the psyche here. "You should be less jealous because I was motivated by love for you" isn't going to cut it.
Finally, as a last, dark irony, this narrative doesn't even address the purported problem that caused the affair. If the argument is that it began because they were not communicating openly about their mutual needs, this reframing just repeats the mistake. It does not confront their individual shortcomings, encourage a honest analysis of each others characters, or excavate the foundations of their relationship.
All it does is slap a new, simple, pat answer over the problem, assigns the blame 50:50 as a false compromise, and implies it's time to move on.
The very definition of papering over cracks.
---
tldr: I'm not a fan