Time for another visit to the virtual coffeehouse, to put the world to rights and engage in a bit of light hearted banter with friends.
Today's topic for conversation is limerence recovery. From time to time I get email from people who have visited the site, read the book, and had an epiphany about how limerence has shaped their romantic lives over the years. All the solutions I outline make sense, the LwL philosophy resonates with them, and they can clearly see what needs to be done to recover. But…
It isn't working. They believe it all intellectually, but it's making little impact on their emotional response to LO. They can be full of good intentions, but find themselves helpless when next exposed to limerent temptation.
I've read all your guides, but I just can't get my limerence under control. I've had some success, but it always comes back.
To an extent this is just another example of the very human tendency to default to what feels emotionally painless rather than what we know should be done. An issue of discipline. But I do also think that limerence is a special case. It really does alter our cognitive performance and distort our judgement.
So, what might be the barriers that prevent recovery? Why do we struggle to do the things that will almost certainly work?
While I suspect we will all have our own personal vulnerabilities and limitations, there are some common barriers that everyone faces – some features of limerence that make it hard to get past the emotional resistance that stops us breaking out of the reinforcing cycle.
We want to fail. If I fail, I get to wallow in the lovely, warm, familiar LO-infatuation for a bit longer. Aaahhhh.
Pride. There is something real between us, and I'm gonna prove it.
Trusting intuition too much. Anaemic rationality can be the wrong approach for making big life decisions, and limerence feels very right (at first).
Cues. The world is full of reminders of them.
Demoralisation. If the future seems grim, with little to look forward to, limerence is an emotional escape.
Relapses. Setbacks hit hard. It feels like all progress is lost.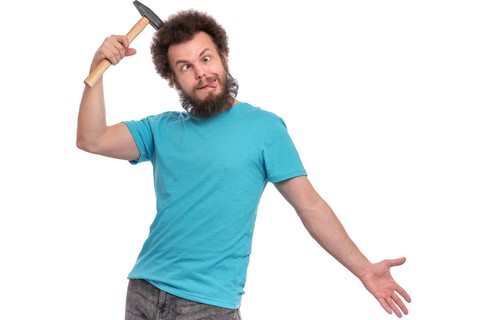 So, those are some of the biggest issues off the top of my head. What do others think?
What are the biggest barriers you face (or faced) in limerence recovery?