In the last post I covered how limerence can be the trigger for renewal, and a starting point for transforming life for the better. While this is an optimistic perspective, there is an unfortunate – even, inconvenient – truth about that principle that cannot be escaped.
It takes courage.
Most people are discomforted by change. When it is forced upon us by outside forces it can be met with spirited resistance, or endured with stoicism, but when the change comes from within – from the realisation that our hope for a better future lies in confronting the poor or naive choices of our past – it is a bitter pill to swallow.
Finding purpose is difficult. In the past there were ready made solutions in religion, and for many people those foundations still have meaning, but the modern era in the West is secular, tolerant, and permissive. The liberty that these principles afford us is a blessing, but it does also mean we have to find purpose for ourselves. Many people struggle, or, ironically, seek purpose in the struggle.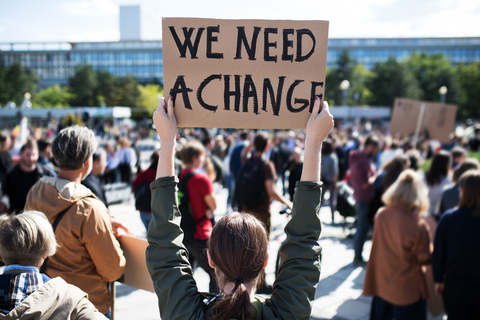 There is a difference between finding purpose and finding a cause. Purpose, as I conceptualise it, is about discovering who you are, identifying worthwhile and fulfilling goals that you want to achieve, and developing the determination and resolve to take action. It's analogous to the "self-actualisation" level of Maslow's hierarchy of needs. It's a more integrated and complete life philosophy than simply being an activist.
Helpfully, the word "purpose" has two interlinked meanings which capture the main aspects of the idea. First, purpose is what a thing is for – its reason for existing. Second, purpose is a sense of intentional and deliberate action.
What do you want your life to be about, and are you intentionally and deliberately pursuing that?
For some lucky souls, these questions are easy to answer and came naturally to them early enough in life that they have had a clear direction ever since. More commonly, people drift; unsure about exactly what they want, how they feel about themselves, and how to find fulfilment. Still others start with a bang, confident in their opinions and goals, only to discover along the way that they were mistaken.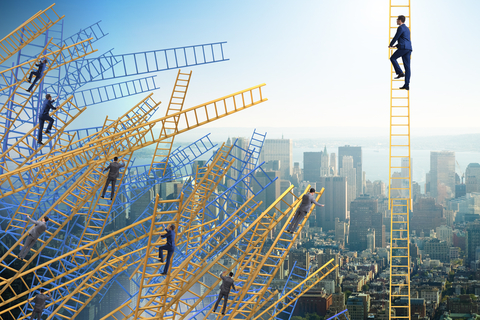 A bad bout of limerence can uncover a lack of purpose. It doesn't have to be an existential crisis, it can just as easily be a creeping sense of disquiet about the way we are living and the choices we've made. Either way, we come to realise that we can't go on the same way if we want a better future.
We have to change.
The cold shower of limerence regret
Limerence is such an overwhelming, extraordinary feeling that it's impossible to ignore its implications. We are not so free as we once believed – our will is easily derailed by limerent desire. We are not so honest as we hoped – like any addict, we lie to ourselves and others to protect our supply. Our habits are not as commonsensical as we assumed – endless rumination about romantic fantasy is not a healthy form of self-regulation and mood repair.
Once the manic euphoria of early limerence passes, and we can see ourselves (and our conduct) a little more clearly, it can be a pretty sobering sight.
There are two broad ways that people react – the first being an ego-protecting retreat to a comfort zone of rationalisation, idealisation and rumination, the second being an acceptance that we are not as upstanding as we had thought.
The latter path leads to constructive change.
The roots of discomfort
We evolved in a dangerous world, and seeking psychological security is rational and essential behaviour. Our comfort zones are built in childhood, as we learn ways of coping with stressors in a haphazard way, based on the social environment we grow up in. While they can work at the time, the coping strategies that we use to try and make order of the chaos of life can become maladaptive – short-term fixes that cause long-term problems.
Unfortunately, habits so deeply rooted are very hard to break. Recognising that our previous beliefs are holding us back is an easy argument to grasp at an intellectual level, but the moment we start seriously contemplating change, emotional resistance kicks in. This resistance comes from some fundamental psychological constraints: aversion to loss, fear of the unfamiliar, discomfort with uncertainty, and underestimating the power of visceral drives.
Many other factors can also contribute to this resistance. We can feel pretty foolish about changing our minds, and changing our lifestyles, as it seems like an admission of past misjudgements. Behavioural change also requires willpower – an exhaustible resource that is only really good for sprints, not marathons. Other people in our lives can also be surprisingly unsupportive, perhaps because they fear that if we change, it will disrupt their lives (or that they will be forced to confront their own choices).
Staying where we are is low stress. It requires no cognitive strain or emotional labour. It seems familiar, safe, undemanding. But there comes a time – and this time is often hastened by limerence – where the pain of staying the same can be worse than the pain of change.
Antifragility
Nassim Taleb coined the term "antifragility" to describe a feature of complex systems that can be applied to human beings – the response to a stressor can make a system stronger. Resilience is the ability to resist change. Fragility is destruction caused by change. Antifragility is the ability to improve in response to change.
A simple example is muscle growth. If you stress a muscle by overloading it, it responds by "over-repairing" itself, and so gains extra capacity for future challenges.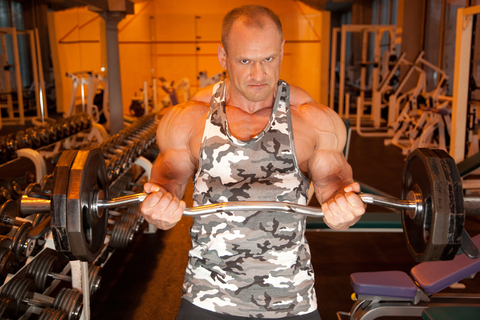 Working out is uncomfortable. It hurts in the moment, it makes you ache afterwards, it takes self-discipline to keep going through the discomfort. It's a hard habit to establish. The same is true of psychological workouts. Just as it is easier to sit on the couch and watch Netflix than go to the gym and lift weights, it is easier to stay in the comfort zone of limerent limbo than to radically adjust your attitude to life and love.
We can't protect ourselves from discomfort while also transforming our lives for the better.
Courage and faith
Purposeful living requires openness to change, and a willingness to accept the discomfort that change brings. It takes a degree of faith – that the change you willingly adopt will lead to growth, and that the short term distress of emotional resistance, can lead to long-term psychological gains.
Courage is needed to face that discomfort when you don't know for sure what the future will bring. The sincere admission that you are not sure what the right option is, but that you need to try something different, requires humility. Developing a sense of purpose gives you a direction to aim towards, a guiding star in an uncertain world. Rebirths are necessarily painful because you leave behind old sources of comfort, old excuses and old beliefs.
So, if you are currently going through the pain of limerence, have resolved to take control, and are searching for a new, better future: take heart!
The discomfort of change is fleeting. People are antifragile. Decisive, intentional change leads to growth.
There is ultimately more security in living purposefully than in maladaptive coping strategies.