Earlier in the year, I wrote about the elements of purposeful living, with the definite intention of expanding on the themes is a series of in-depth posts. Life got in the way, but now it's time to pick things up again. The goal for this series is to lay out why purposeful living is a route to more fulfilment, as well as effective emotional armour against limerence.
I've already talked about the importance of honesty. Now it's time to ruminate on the next element, self-awareness.
What makes us who we are?
People are complicated. We're all different, but we all come from the same place – two cells combined from our parents, delivering a deck-shuffling of the genes that determine our developmental fate. That biological reality provides the "hardware" that we're working with, but understanding the "software" that's running in our heads is a bit trickier.
The old philosophical debate about how our temperaments develop was framed as nature versus nurture. The extreme positions were that we are slaves to our heredity, or we are blank slates to be written on by the world. In reality, of course, it's a bit of both, and somewhere in between.
We definitely inherit some behaviours that are hard wired. The most obvious examples are reflexes – the startle reflex, the diving reflex and so on – but it's also clear that we also inherit some of the big five personality traits from our parents.
This makes sense, if you think about it from a neuroscience perspective. There are certain in-built neural systems (for reward, fear, motivation, arousal, anxiety, etc.) that we all share, but the sensitivity of these systems to different stimuli varies between people.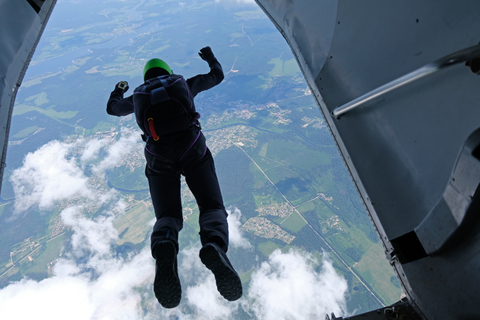 Let's say you have a mother who is highly sensitive. Her amygdala will powerfully activate in response to perceived danger, and she will panic. Let's also say she has always been that way since she was a child – much more prone to cry, fearful of strangers, reluctant to engage in rough play. A neuroscientist would explain this as her having sensitive arousal and fear circuits, a personality psychologist would explain it as her being high in the "neuroticism" personality trait.
As her child, it is likely you would inherit a more sensitive than average fear response at an anatomical and physiological level AND you would grow up in a household where threats are given a high degree of attention AND you would probably avoid exposing yourself to adventurous experiences that might lessen fearfulness, because they make you feel bad.
We inherit a default temperament. Our environment can shift those inbuilt tendencies as we learn from experience – and so we are not fated from birth to always behave a certain way – but without self-awareness, we typically interact with our environment in a biased way that is likely to reinforce rather than weaken our inherent traits.
Making sense of ourselves
Most people do not analyse the origin of their personalities and temperaments unless life forces them to. It's obviously easier and simpler to just cruise along in an uncritical way, if life is basically working out fine.
Encountering a life-quake – limerence, bereavement, divorce, estrangement – forces us to confront our assumptions, our instincts and ourselves.
Who am I, really? Why do I feel tired and hopeless all the time? Why can't I stop doing things that are bad for me? When did I stop feeling happy? Why am I so angry?
These sorts of questions are the entry point into self-awareness, but unfortunately they often prompt a counterproductive response – story telling.
We typically make sense of the world by constructing a narrative that feels compelling. We draw from subconscious beliefs, and ruminate on our problems and worries until we find an explanation that feels satisfying. Often, this initial process is followed by rationalisation, to construct an intellectual scaffold around the instinctive response and justify our behaviour. We might even add a dash of selective editing of memory, to help align the facts to the narrative.
Just as with limerent rumination, story-telling as sense-making can end up making a bad situation worse. Your creative imagination carries you further away from the reality of who you are, by explaining your behaviour through the filter of ego-protection.
There are limits to introspection as a pathway to self-awareness. It has to be grounded in facts.
Start from the facts
If you want to know who you really are, it's important to let go of your ego. I don't mean self-abasement, I mean turning off both the hypercritical and the hyperprotective voices in your subconscious, and looking at yourself with dispassionate acceptance. Or – in a phrase I'm starting to like more and more – with unsentimental compassion.
You should forgive yourself for your shortcomings, but also look at them unflinchingly. A good starting point is to review critical events in life from the perspective of "what happened?" and not "why did it happen?"
Start from scratch. Just catalogue information.
To take a personal example – I have always been reluctant to attend social events. Temperamentally, I am a happy introvert. When I was younger, and loath to admit to weakness, I convinced myself that parties were for losers, that extraverts were jerks and fakes, and that I was a noble, lone wolf, avoiding the herd. A sensitive, tortured soul.
If I'd had an unsentimentally compassionate mentor at that point in life they might have asked me some challenging questions:
How many parties have you actually attended?
What happened at the last one you went to?
What do you feel when you are invited to a party?
How much experience have you had interacting with extraverts?
How do you know what they are feeling?
There's no "why" element to those questions. There's no editorialising or mind-reading or justification needed. Just collect the facts and then make the fairest interpretation that you can.
I have not attended many parties.
At the last one I felt isolated, nervous, and embarrassed.
I feel sick at the prospect of going to another one.
I have hardly any extravert friends.
I don't really know what's going on in their heads.
Now, a hostile judge could flip the narrative and go on the attack: I was not a lone wolf, I was a coward. I was too inept to make friends, too socially awkward to be appealing, and too pathetic to admit it to myself.
To really get to self-awareness, you have to ignore both the self-justifying and self-abasing voices, and find the honest voice that cares for you. Yes, I was being a coward, but that is OK because I could learn to be braver. Combining dispassionate questions with compassionate honesty gets you closer to the truth.
I was inexperienced, sensitive to social anxiety, happier alone, and reluctant to make an effort because it would involve embarrassment.
OK, good. Now what?
Finding balance
Now comes the real challenge. Without giving in to the comforting lies that protect your ego, or the destructive voice of despair that urges you to give up, you have to figure out what you are realistically capable of. You have to make some important decisions about the kind of person you currently are, and the kind of person you want to become.
For most people that means coming to terms with their true temperament and accepting it as their baseline nature. A place of security. The next stage is building on top of that to decide when to work within your limitations, and when to make a deliberate choice to push beyond them.
I will always be an introvert, but I also realised that it was holding me back from some of the things I wanted to achieve in life (make more friends, find a romantic partner, become more confident). So, despite the intrinsic discomfort, I worked on improving my social skills. I deliberately exposed myself to more social events, built up a tolerance for embarrassment, and accepted the discomfort as an inescapable part of the process.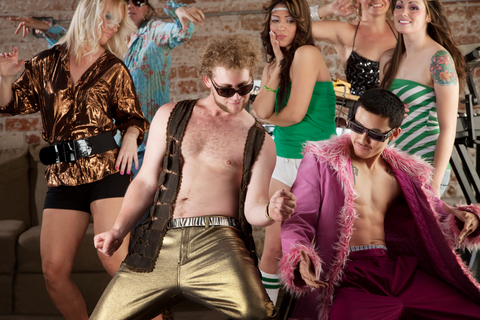 There were ups and downs, but the crucial element for success was unflinching honesty about what was happening. Too much socialisation wore me down, and that was OK. It made sense based on who I was and what my limits were.
Self-awareness, at its heart, is the ability to recognise when subconscious desires and fears are generating powerful urges, but to balance them against your intellectual understanding of your temperament. You can then decide more consciously whether to work with your intrinsic drives, or to accept discomfort for the sake of greater goals.
Similarly, awareness of your intrinsic nature helps you discriminate between fear that keeps you safe, and fear that keeps you trapped.
---
Developing this ability to assess reality in a neutral way, accept yourself with unsentimental compassion, and then make a purposeful, conscious choice of when to seek comfort and when to seek growth, is the heart of self-awareness.
That approach got me through my youthful fears and helped me transcend the false narratives that had limited me before. It helped me gain confidence, tolerate embarrassment, and build a life and family.
And then limerence came along, and kicked my overconfidence right in the nuts.