Mutual limerence is a topic that often pops up in the comments section, and in my email inbox. Some describe it as a unicorn scenario, others describe it as a curse. Many of the people who contact me want to know if limerence is always bad, if limerent objects are always suspect, and if a limerent relationship can never succeed because it's built on a dysfunctional foundation. Others wonder if a relationship that doesn't start with limerence will always feel second-rate.
Today I answer these questions once and for all, and settle the issue entirely.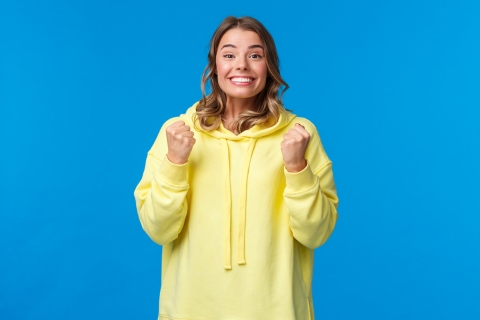 Ha ha. Only joking.
I'm going to tell you a story, instead.
Catching the unicorn
I can speak with some authority on this issue, as my wife and I were limerent for each other when we met in our early twenties. We are still together and happily married in our late forties.
We first met at a reception in London when I saw her waiting in the line for the refreshments after a keynote speech, and immediately felt the glimmer. Obviously, I thought she was attractive but – critically – she was attractive in that peculiar, individual, inimitable way that ignited the pilot light on my limerence furnace.
By chance, I bumped into her during the mingling session (agony for a young introvert), and to my delight found her confident, funny and easy to talk to. In fact, we ended up talking a lot, and then when it was time for me to leave and catch a train home, she offered to come with me as she was going to the same station. In time, I discovered that this claim was a lie, and in fact she was going out of her way to get a bit more chatting time in. She had felt the glimmer too.
Ecstatic union
After that first meeting, we arranged to meet again, and being British that meant going to the pub.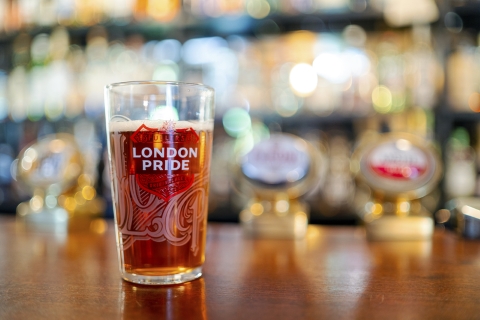 Initially, it was in a social group as we were both adapting to life in London as graduate students, but it soon transitioned to dating and then getting together. The more we got to know each other, the stronger my limerence got. She absolutely fitted my "limerence avatar" to perfection.
We moved fast, carried on a tide of limerent excitement. We moved in together within a few months and entangled our lives into blissful union. At no point in this giddy ride did either of us seriously examine the roots of our feelings, question the wisdom of our choices, or slow down. All I can remember, in terms of anxieties, is worrying that she would lose her feelings for me.
And eventually she did.
Limerence fades
In a previous post, I wrote about the phases of limerence and how agonies can erupt when two mutually limerent people go through the phases at a different rate. Crucially, if one of the couple enters the "deterioration" phase faster than the other, it causes panic.
Our relationship hit a critical point about a year in, when my wife (girlfriend, then) began to lose her limerent infatuation and confront the questions that we'd been ignoring in our mutual bliss. Is this forever now? Was it a mistake to entangle our lives so quickly? What if some of those other interesting men in the world would be a better partner? Maybe I should have some more fun before I settle down?
The biggest factor in our favour at this point was honesty. I could tell something was wrong, she admitted it without try to gaslight me, and we had to confront reality together.
What is love?
For two people who had always taken limerence to be the manifestation of romantic love, this fading seemed like an existential crisis. Surely real love should just carry on forever? Any doubts must be a sign you are no longer "in love" with the person. You shouldn't have to build an intellectual case for why staying together is the sensible thing to do – that must mean you are settling for a relationship of convenience.
As I was still in limerence, this period was especially taxing. I was desperate to hold things together. Fortunately, I also had a fairly strong sense of self and an otherwise stable attachment style, so despite the anxiety, I was reconciled to the fact that if she left, I would survive.
So, we discussed our fears, insecurities and understanding of what love is and should be, and kept motoring on.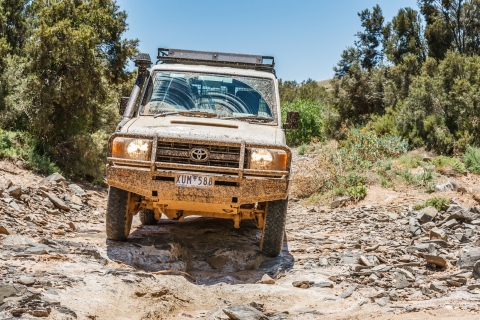 There were a lot of positives. The healthier forms of love – bonding, intimacy, affection, care, fun – were all still there, it was just the sugar rush of infatuation that had faded. Memory becomes hazy, but another factor that I suspect helped was that her honest doubts helped accelerate me out of limerence too.
A tipping point came when she admitted to being attracted to someone I found ridiculous. I actually laughed out loud and said, "if you leave me for him, then I'll have no regrets!" That turned out to be a crucial moment where I realised I was no longer desperate, we were back on equal footing, and whatever choice we made would be sound.
In the end, we transitioned into a new phase of our relationship, which was built on much sturdier foundations than limerent thrills. I'm also glad we figured it all out before we got married.
What is limerence?
It was the re-emergence of limerence after years of happy marriage that finally taught me what that wild mental state of infatuation was really all about. Becoming limerent when not single, not seeking a partner, not looking for love, was a shock – a delicious, secret, euphoric, guilty shock. I realised for the first time that infatuation could be uncoupled from deliberate pursuit of romance.
That's when I started researching infatuation, discovered Tennov's work on limerence, related it to my own understanding of neuroscience, and recognised the explanatory power of the altered state of mind concept.
Up until that point, I had uncritically assumed that limerence is just what love feels like, and it happens when you meet someone extra special. While that's not wrong, it is definitely incomplete, and misses the factors that can nudge you into that altered state of mind and reinforce it until person addiction sets in. And that, ironically, is more likely to happen in the presence of barriers and uncertainty.
What can we learn from this tale of mutual limerence?
Looking back now, I can see that we really did hit the unicorn jackpot. That two limerents could meet and feel mutual limerence was already a fluke (based on the 5% estimate for limerence prevalence); that we also managed to navigate the post-deterioration phase successfully and transition into affectional bonding was another long shot.
There are practical ways to improve those odds, of course. Really, the deciding factor in our successful transition into long-term love was honest communication, mutual respect, and a willingness to have uncomfortable conversations rather than pretend everything was fine (which leads inevitably to the point where your relationship becomes defined by pretence).
Lastly, we met when we were both single, free to act, and had stable attachment styles.
Outside of those conditions, the chances of mutual limerence resulting in long-term happiness are undeniably reduced. If either of you are unavailable, if you become limerent for people of poor character, if you have attachment problems to resolve, if you have already started an affair – if you are incompatible for any of the many complex and colourful reasons that humans can create – then limerence will be more of a curse than a blessing.
---
So, in conclusion, long-term love after mutual limerence is possible, but it depends on factors that are totally unrelated to the causes of limerence.