Today's topic of discussion is proposed by Cassie:
You wrote about transfer to other relationships in a previous blog. After months and months of thinking what to do, I have just ended one after a considerable time for many reasons. It took strength and courage to choose being alone. My limerence is still with me. You say in the latest piece, purposeful living will help with future relationships. In this way, transfers might be avoided do you think?
I mentioned transference as one of the strategies for getting rid of limerence – specifically, for an LO that you don't want to be limerent for. The reasoning behind the idea is that finding a new LO to dominate your internal world is a reliable way to displace your original, problematic LO, and free yourself from that obsession.
But, there's an apparent contradiction at the heart of this argument, which Tennov identified in her original description of limerence. It's there in the list of symptoms:
Inability to react limerently to more than one person at a time
So, what gives? How can transference work, if you can only be limerent for one person at a time? And, more pertinent to Cassie's question, is transference even desirable? Is it better avoided?
This is a scenario where I can't speak from experience, having never attempted the tranference strategy, because I was married and wanted limerence to go away. Not to be refocused onto a new person.
Transference is a viable strategy, but only really works for a particular set of circumstances:
The limerent is single and looking for romance
The original LO is unavailable or incompatible
The connection between limerent and LO has not advanced to an emotional affair
The thinking here is that the limerent is open to the good vibes of euphoria, wants to find an LO who is compatible, and is free to jump in wholeheartedly if their feelings are reciprocated. This is the setup where transference would be a good outcome.
Even with that Goldilocks set of circumstances, though, there is still the problem of Tennov's assertion that limerence is for one person at a time. How true is that?
I'm speculating here, but my experience is that it's still possible to sense the glimmer, even when actively limerent for someone else. It's weaker, it's overpowered by the glamour of the LO, but that strange sense of potency still exists – it's not extinguished entirely, even when limerence is strong.
If you do make the purposeful decision to detach from an unhealthy LO, and want to find a new, healthy LO, then being attuned to the glimmer can be an important starting point. Transference depends on kindling that glimmer for a new LO, as a way of stealing fuel from the old LO.
The excitement of early limerence can be a more fluid time, emotionally, than the established addiction of a deep connection to a longer-term LO. There is a chance for redirecting that exuberant energy onto someone more suitable.
So, that's when transference is feasible and productive, but what about Cassie's other questions? When is transference a destructive choice?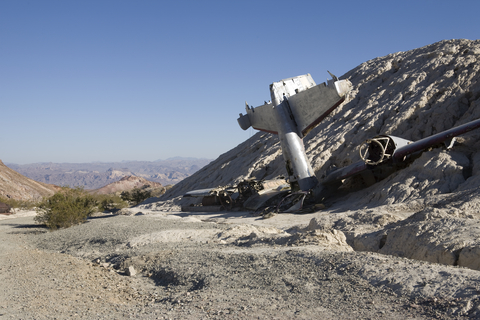 First, as in Cassie's case, if unhealthy limerence has taken a lot out of you emotionally and physically, then absolutely, choosing to stay single is a purposeful decision. Throwing yourself back into the emotional turmoil of limerence is likely to be counterproductive to recovery.
A second scenario is if you find yourself repeatedly becoming limerent for dodgy LOs. Then, transference from one dodgy candidate to another is hardly progress. If a dysfunctional dynamic is what excites your limerence circuits, then you either have to resign yourself to a life of exhilarating agony, or resolve to change your approach to romance, and try prioritising affectional bonding over limerent thrills.
Transference can work well if the conditions are right, but may be a bad choice in others. Cassie asks whether purposeful living can allow a transfer to be avoided – the answer is certainly yes, but more importantly, purposeful living can allow you to make an informed decision about how your own experiences can help you decide which is the best choice. Should you swear off limerence, or find an alternative LO?
---
So, those are my thoughts. Question for the coffeehouse patrons: have you ever used transference for good or ill as a strategy for beating unwanted limerence?