My father died last week.
I'm now immersed in a new world that I was previously unaware of – or rather, a world that always existed alongside me but that I could blissfully ignore. Funeral directors, medical certificates, registrars, deadlines, regulations and costs. The business of death.
That is a distraction from the real business of death, of course. Loss and grief.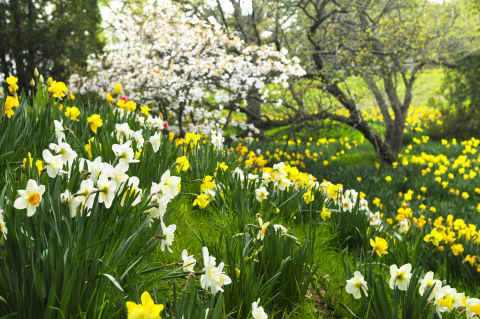 Since starting this blog, I have become very practiced at analysing my own feelings and thoughts. The psychologists call this "metacognition" and it's now become second nature for me. Even through grief, there is a protected part of me – a curious scientist – that is observing and noting and processing what I am going through. That part of me also keeps trying to relate the experience of grief to the lessons I learned during limerence.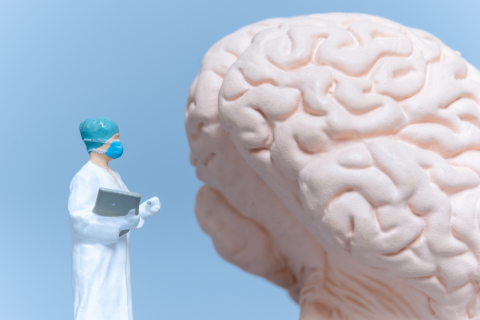 While it might not seem obvious how wild romantic infatuation and deep personal loss are connected, there are a surprising number of intersections. Even more useful, the differences between the two experiences help illustrate why limerence is distinct from other causes of psychological distress, and why the coping strategies should also be different.
With that preamble out of the way, I have to admit that my little inner scientist is presently rather dazed. Consequently, my thoughts about grief and limerence are a bit haphazard, but never mind, let's just stumble through it.
1. An altered mental state
Both limerence and grief are altered mental states. In both cases, we have been confronted with an emotional assault so powerful that we cannot think straight. Everyday life is derailed. Thoughts become disorderly – sometimes racing, sometimes sluggish. Mood swings hit unexpectedly. One thought dominates all others.
Coping with that dramatic disruption to normality often involves running on autopilot – that strange mental fugue of going-through-the-motions while your internal world is in turmoil.
The obvious difference, of course, is that grief is all about loss, whereas limerence is also about excitement (at least in the early stages). The happiness of being with loved-ones before they died isn't like the manic energy of limerence. The mental state of grief is not one of exhilaration.
Late-stage limerence has much more in common with grief – especially disenfranchised grief – because the loss of a romantic dream is a major factor in the pain of hopeless or unrequited limerence. Although I haven't got there yet, I suspect that late-stage grief will feel more like unresolved limerence – not so sharp or present a pain, more like happy memories commingled with sadness.
2. Limerence flares up during grief
I have heard from several people who succumbed to limerence during a period of bereavement. This has not been my experience, fortunately, but I can understand how it happens. The agony of grief is scouring, and any strategy for mood repair that presents itself is seized upon.
Another impact of grief for me has been the added potency of life-affirming experiences. Hearing about the birth of my barber's child had extra significance, as it seemed like a rebuke to death. Romantic songs had added poignancy. The joy of children playing in the park seemed more vivid.
The world is darker during grief. Who wouldn't want to flee the shadow?
3. Intrusive thoughts
Another overlap is the presence of intrusive thoughts. Memories appear unbidden. It's like your conscious mind is not in sync with your subconscious, which wants to serve you urgent thoughts for its own reasons, but which end up battering your peace of mind.
Again, the obvious difference between limerence and grief is that you are not being urged to seek reward so much as being assailed by loss. There is definitely a sense of trying to recover previous happiness in both cases, but it turns out our subconscious is not really built to deal with irreversible change. There's a part of you that can't really believe that some losses are permanent, and keeps trying to prompt you not to give up.
4. Physical symptoms
My heart aches all the time at the moment. It's actually very similar to when I was wrestling with limerence, as it's the cumulative effects of stress, lack of sleep, overarousal and burnout. That my father died of a heart attack adds a little dash of scary-spice.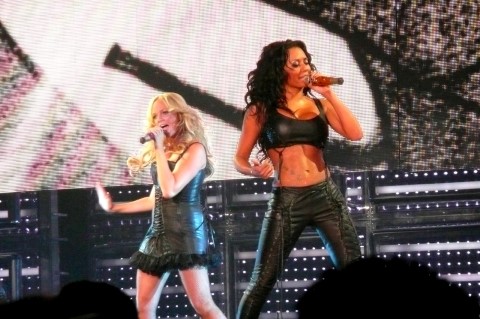 The link between psychological and physical manifestations of pain is complex and interesting. Internal emotional turmoil causes similar embodied responses, regardless of the cause.
5. Coping strategies
The parallels between grief and limerence are clear, but there is a critical distinction. As with other mental health conditions that have features in common with limerence – such as OCD, bipolar disorder, insecure attachments – grief does not stem from desire for a reward, it stems from anxiety and distress.
Things get muddled when limerence transitions from exhilarating highs to compulsive lows, but the driving force that starts the whole process running is the desire to secure blissful union. That's why I think limerence is better viewed as a behavioural addiction than an anxiety or mood disorder.
Coping with limerence is therefore mostly about recognising and countering the habits and behaviours that reinforce the addictive craving. That isn't appropriate for grief. You don't want to reprogram yourself out of the altered mental state by neutralising or reframing potent memories or experiences. It would only compound the loss.
Instead, the hope with grief is to navigate a path to the future where your happy memories are still bright, you remember the person you have lost with love and gratitude, but you can reconcile yourself to the sadness that will forever infuse the past.
I've not got there yet. It's only a week from the loss, and a month from the first sense of impending disaster, but I can believe it's possible, and I'm confident that purposeful living is the way I will manage it.
My rational brain tells me that this is the natural order of things and that time will lessen the pain.
But right now, I just really miss him.