It's not an easy thing to abstain from bliss.
For limerents in a long-term relationship who are suddenly struck by limerence for someone new, the neurochemical high from early limerence is intoxicating. A common way that they cope with this temptation is to tell themselves some variation on the theme of:
It's alright, I know nothing is really going to happen.
The "thinking" behind this is that you know there is a line that you won't cross, and so it's OK to indulge the flirting and fantasising a bit. Just a sip of liquor to give you a nice glow. Ride the wave for a while, to liven things up. Who knows, it might even invigorate your long-term relationship by boosting your libido a bit?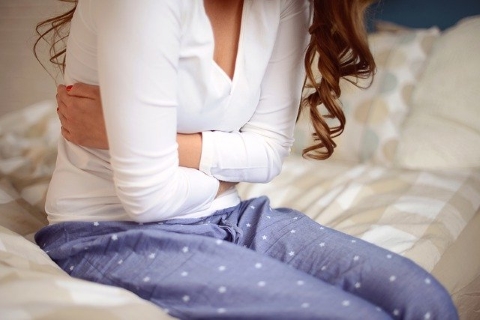 Another way this impulse can manifest is as a compartmentalisation of life. When you are with LO (at work, college, gym, etc.) then you are that version of yourself, but when you are at home, you are totally committed to the relationship and have left all those limerent indulgences behind. Bubble world.
Laid out like this, it's kind of obvious how self-serving and delusional this is. Under the mind-altering influence of limerence, however, your critical faculties are too busy rationalising why it's fine to carry on, to notice the self-evident fact – you are playing with fire.
In actual fact, it's worse than that. You are playing with your psychological health.
The limerence training regimen
I talk a lot about the power of habits, and how much of our lives is actually governed by them. Well, one important aspect of habits is that they form. They take time to develop, through repetitive actions, and we often don't realise that it's happening. Slowly, through our choices and actions, we are subconsciously programming ourselves.
When it comes to limerence, there is a master script being written: when I am with LO, or daydreaming about LO, I feel really good. LO is super rewarding.
The neural circuits regulating reward are an ancient and deep seated part of our brains, and control one of the most powerful forms of motivated behaviour that we have: when we identify something rewarding we seek more of it. So, by indulging in even compartmentalised or demarcated access to LO, we are training our brains into a new habit. Seek LO.
After a while, that reward-seeking habit becomes our default setting. The urge to seek LO kicks in before we are consciously aware of it, and before we even realise what we've done, we're addicted.
Habits are hard to break
That leads to the next big problem. You've been riding the wave for a while now, surfing the peak, trying not to wipe out, but it's becoming increasingly obvious that the wave is more powerful than you are. That is when you learn that the line you were so sure you would not cross is rushing towards you. So: time to break away from the current and paddle back to safety? Turns out, you've left it too late.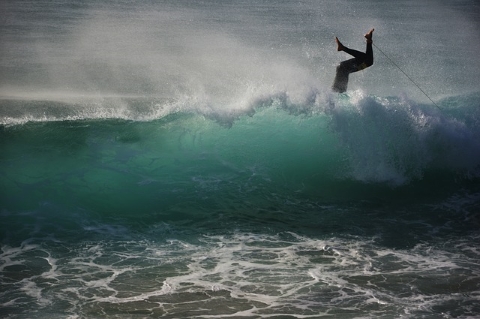 For the vast majority of limerents, there is no simple off switch. The habit that you've trained yourself into is stubborn. Trying to detach will cause emotional pain. You will encounter profound psychological resistance whenever you make an attempt to distance yourself from LO. As with any other addiction, withdrawal is a struggle, and deprogramming yourself is slow and careful work.
You need to have a good understanding of the psychology of behavioural change, and you need to take strategic action to reverse the reward-training – just winging it and hoping for the best is likely to go as well as your brilliant "playing with fire" plan. All that time indulging in limerent thrills was building up a mental debt. It takes time and discipline to pay it off.
Doubts creep in
Faced with the scenario of accidentally training yourself into infatuation with another person, most limerents also find that their previous confidence that nothing is really going to happen begins to falter. Old certainties about what kind of person you are, what future you want, and what love really means, begin to crumble. After all, it is true that when you are with LO you feel giddy and excited (even if that's starting to be tainted with anxiety and compulsions), whereas when you are with your long-term partner you feel guilt-ridden, short-tempered and ashamed.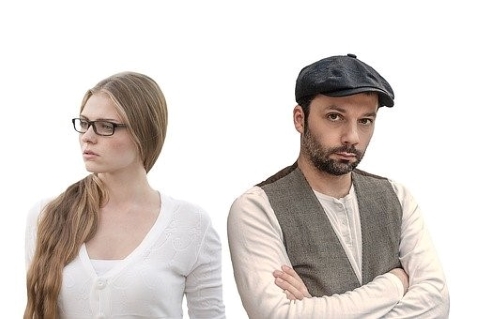 This is the risky point at which devaluation of the relationship begins, and the journey past the tipping points of a limerent affair speeds up.
As Joe Beam observed: the old insult "you're not the man I first met" at the end of a limerent affair can be literally true, if you have coped with the cognitive dissonance of breaking your promises by breaking your moral compass.
Compartmentalisation is unhealthy
Finally, the mental gymnastics involved in segregating your mind into different personalities when you are with LO or with SO comes with another cost – the price of your self-identity and mental coherence.
At an extreme end, this can lead to a dissociative disorder, but even just the everyday discomfort of pretending to be someone you are not erodes your sense of self and your self-esteem. Not many people can go through life lying to themselves and others without some psychological harm.
This is basically the opposite of purposeful living. It's faking life. At best you can try to retain your true self deep inside, while presenting an avatar to the world that says things you know to be untrue. For most people, though, keeping that up for long enough leads to a profound demoralisation and self-loathing. It's common that when affairs are finally revealed, the cheater expresses relief – even though their shameful secret is out and wrecking havoc on the people they betrayed, the lifting of the burden of their own dishonesty is a liberation.
---
For those who are in the early stages of this fire-seeking temptation, pay heed to the painful lessons of those who've been burned, and put the matches away. For those deep in the trap, there is help if you are ready to start the labour of deprogramming.