Most of the correspondence I receive falls into one of two popular categories: "I'm limerent but don't want to be" or "My spouse is limerent for someone else, what do I do?" Every now and again, though, I receive an email that reveals a new aspect of limerence, and helps cast some light on the shadier sides of the condition.
Today's example comes from Gina, who has the following dilemma:
I found your site after I realized I was getting totally batsh-t about my new boyfriend. I'm 19 and he's 26, and the basic problem is I'm limerent but he's not. We've been together for nearly six months and it started as hook ups that got more serious, and the whole time I feel like I've been trying to hide my obsession so I don't scare him off but now I'm going crazy with the fact that I want him to feel the same as me. He's not doing anything wrong, he's just so chill that I feel like he doesn't care enough, you know? Its eating me up that he isn't having limerence for me. I know its unhealthy how obsessed I am, but I want him to be the same. I want a totally f-cked up level of attention like he's hooked on me like a drug.
Mutual mania is what Gina wants.
"I can't keep faking the casual girlfriend vibe much longer. I've started trying to make him jealous so that he'll lose his sh-t and prove that he wants me. I know I'm sabotaging something good, but I'm not even sure anymore if I want good. I want to be his LO.
Quite a psychological tangle, there, for Gina.
Casual isn't for everyone
It seems from Gina's story that the problems started with the decision to pretend that she felt as little about the connection as her boyfriend apparently did – that "casual" suited her fine, when it didn't.
I admit to being a bit out of touch about modern dating habits, but it does seem to be a trend these days that relationships start at a recreational level, where casual hook ups are the norm. Wanting deep intimacy, bonding, and sexual exclusivity is seen as a bit possessive and uncool. That not being "chill" with this culture is a sign of immaturity.
The problem is, if you are not OK with that casual level of attachment, then faking it – as Gina has attempted – is deranging. You don't, in fact, alter your personality and temperament to successfully fit in, you just suppress your true feelings until they burst out in other, nastier ways.
Trying to deny your own desires because you think they don't align with your LO's expectations is foolhardy. Not only are you forcing yourself into an emotional straitjacket, you aren't ever going to get relief. Because they think everything is fine.
Honesty is powerful
Most of us instinctively keep our romantic cards close to our chests. Limerents, in particular, sense that their mad obsession is so over the top that they'd better hide it. It's interesting to me that Gina is young, but has already internalised this lesson. The downside to this attitude is what might be called the tragedy of the masked ball – neither of you really knows who you are dancing with.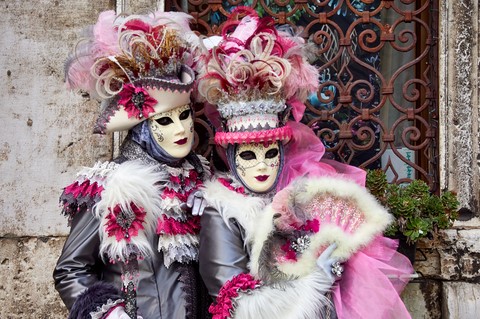 You make assumptions about his expectations based on his apparently chill demeanor, and falsify your own preferences in an attempt to adapt to that imagined scenario. For all you know, you are both adopting a persona that you think the other person wants to date.
The only way out of this dilemma is to take off the mask. Be honest with yourself about what you actually want out of a relationship, and be honest with him too.
Now, there is some diplomacy needed, admittedly. I wouldn't advocate uncritical transparency…
I want you to be so lovestruck that you lose your mind, ravish me with the passion of insatiable desire, and admit that your only motivation in life is to cleave to me.
…but, as Gina is finding, if you adopt the false role of "chill" girlfriend when you in fact want to be a "withdraw from the world and luxuriate in mutual infatuation" girlfriend, you end up in a trap of your own fakery.
Honesty also allows you to escape the worst trap of all…
Don't mess with other people's emotions
Deliberately making someone else jealous just so you can satisfy a dark urge in yourself is crappy behaviour. It can also backfire badly if they realise they are being manipulated. I think Gina knows this, and I think that's why she started searching about obsessive love and ended up here at LwL.
It is also important to acknowledge that what seems appealing as a dark fantasy can be very different in reality. Again, Gina clearly has the intuition that the mutual obsession she craves is unhealthy. In fantasies, the insanely besotted suitor chases right up until the point that the heroine is gratified. Then, they magically stop being obsessed and calm down again.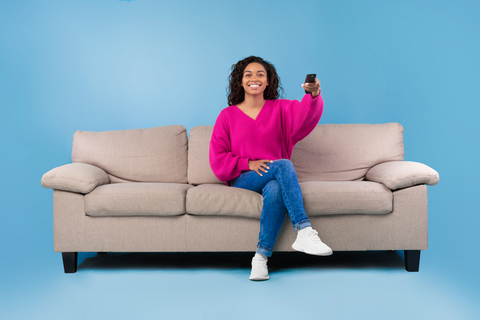 In reality, obsession in a partner cannot be so easily regulated, and can be a lot more disturbing. Just looking at Gina's own situation, her obsession, mishandled, has led to her deliberately provoking jealousy in her boyfriend. Pretty unpleasant for him. The same principles could apply if she actually was an LO for an obsessive limerent – they might express that mania in ways that are properly scary.
Ultimately, dealing with these sorts of dark desires is all about self-awareness. Some impulses should be resisted, but that doesn't mean they should be denied. You have to make peace with your shadow – with the parts of your subconscious that frighten you. The sweet spot is to moderate those impulses that could be destructive, while finding safe ways to allow them some indulgence.
Be true to yourself, but keep your impulses in check. Fantasies can be indulged in a healthy relationship, but are a bad foundation for finding a long-term partner.
---
In summary, my instinct is that Gina's frustration is coming from concealing her true feelings and desires, and so the shadowy parts of her subconscious are rebelling and conjuring up dark fantasies. I might be way off, but whatever the underlying cause, being honest with herself and her boyfriend is the best hope for diffusing the emotional bomb.
At some point, in any relationship that has a hope of lasting, you have to be transparent about who you really are, what you really want, and risk the disappointment that your desires might not match your partner's neatly. The limerent impulse to do whatever it takes to make LO like you is ultimately doomed to failure if it is masking an incompatibility that will reveal itself later.
Managing the transition from infatuation, through mutual discovery, and into lasting love is the real challenge of a long-term relationship.