In the last few posts, I've concentrated on the elements of purposeful living. There are two reasons why.
First, purposeful living is a good way to protect yourself against the destructive aspects of limerence. If you are living in a conscious and intentional way, you are less likely to drift into a life-altering obsession. Living purposefully makes you less psychologically vulnerable to limerence.
Second, if you are already trapped in limerence limbo – and you are struggling to make sense of what's happening to you and what it means, and how to respond – purposeful living is a path out of the emotional tumult. It's a way of salvaging some benefit out of the confusion and disorder of limerence, and turning a personal trial into a lasting good.
Limerence can trigger a personal transformation that makes your life better forever.
Rebirth
In the last post, I talked about stories as the way we make sense of the world, and that power of recognising we have the freedom to choose what kind of character we want to be. But character is only one aspect of story; plot is equally important.
One of the most compelling forms of story is the "Rebirth" plot. These stories focus on how adversity can transform our lives. A descent into darkness leads to a crisis – a moment of critical decision, or enlightenment – and then emergence from the darkness with newly gained wisdom or personal strength. A symbolic rebirth.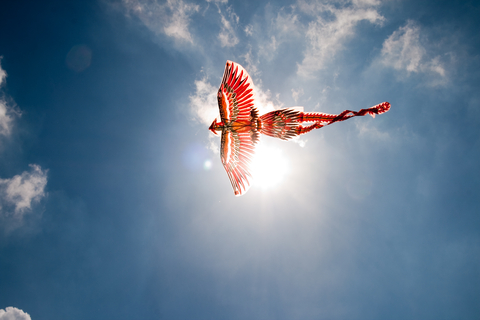 The structure of the rebirth story follows a common pattern: the hero is confronted by a seemingly irresistible force, falls under its shadow, is humbled by their own powerlessness, but in their most desperate hour realises that they can transcend their old limits and undergo the personal renewal needed to escape. They are often assisted in this transformation by a helper of some sort – be it a wise mentor, noble guide or source of pure love.
The emotional impact of rebirth stories comes from this sudden liberation from the shadow, from the reversal of fortune of someone who was trapped in a state of hopelessness. Most commonly, this liberation comes when reality forces the hero to confront the egotistical or self-aggrandising fantasies that had limited their growth.
It might seem melodramatic to frame limerence in our everyday lives in this way, but as with casting ourselves as a noble hero, telling ourselves the story of our rebirth as the ultimate outcome of a romantic trial has real psychological potency.
Crime and punishment
There are lots of examples of the Rebirth plot – A Christmas Carol, It's a Wonderful life, Beauty and the Beast, Pride and Prejudice – but my personal favourite is "Crime and Punishment" by Fyodor Dostoevsky.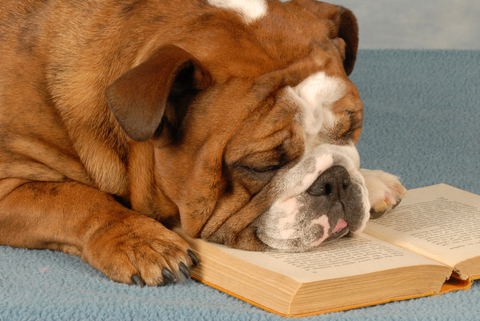 A brief synopsis is that an impoverished and intellectually vain student, Raskolnikov, persuades himself that extraordinary men need not be constrained by the moral sensitivities of everyday folk, and can carry out great acts to achieve great ends. In this intellectual fervour he murders a moneylender to whom he is indebted, resolved to appropriate her ill-gotten wealth for his superior needs. In the course of the murder he is surprised by her innocent sister, and kills her too.
What follows is a masterclass in psychological unravelling. Unable to quiet the torment of his guilt with the intellectual abstractions that he used to justify the crime, Raskolnikov behaves increasingly irrationally – returning to the scene of the crime, creating a spectacle that shocks onlookers, and alarming his friends and family with his erratic moods and emotional outbursts.
A magistrate, Porphyrius, perceives at once the war within Raskolnikov – that his conscience cannot let him rest, and that his belief in his self-serving theory is collapsing under the weight of guilt and outrage at his violation of natural law. In a mesmerising game of cat and mouse, Porphyrius manipulates Raskolnikov, repeatedly implying that his fate is inescapable. He describes a "certain gentleman" that he would not immediately arrest for a crime, as it would be better to leave him to stew in his own moral anguish:
He will lose his self possession, he will come of his own accord to me, he will supply me with ample evidence against himself… Liberty will no longer have charms for him; he will grow more and more restless, more and more amazed – let me but give him plenty of time and he will demean himself in a way to prove his guilt as plainly as that twice two are four!
As predicted, Raskolnikov is the author of his own downfall. He loves a prostitute, Sonia, who lives in a similar state of poverty to his own, but responded instead with self-sacrifice and faith in God. She is both a living rebuke and a source of hope for Raskolnikov. Eventually he confesses to the crimes, finally acknowledging his guilt, showing remorse, and accepting the need for justice.
As some measure of redemption for so heinous a crime, his punishment is commuted from death to exile to a prison in Siberia. In this suffering his rebirth comes by surrendering his pride and vanity. He accepts the need for atonement, and to take responsibility for his own alienation from a society he despised. His love for Sonia (who accompanies him to Siberia) deepens and he at last believes that he can transform into a better man.
While the rebirth of Raskolnikov is necessarily muted, it embodies many of the key principles of the archetypal story – wisdom comes from letting go of pride, accepting your true character, and opening yourself to renewal.
Humility
Fortunately, hopefully, the regeneration most of us need to undergo will not require atonement for murder. Nevertheless, the basic truth of renewal is inescapable: if you want your life to change for the better, you will have to change. That means letting go of pride, and accepting the need for personal transformation.
Escaping limerence limbo requires a dose of humility. We have to let go of the fantasies, the rationalisations, the idealisations, all the self-justifying stories we tell ourselves to manage the cognitive dissonance of persisting in a state of unhealthy romantic obsession. Escaping our own shadow forces the need for change upon us.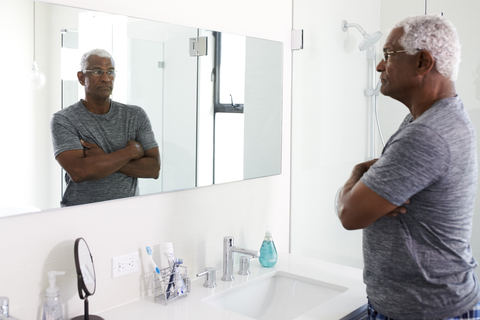 Openness to renewal means believing that your life can improve, and that you can improve it. It means believing that changing your mind about previous beliefs is not a sign of weakness, it is a sign of critical thought and personal growth. There is humility in accepting that your past decisions may have been poor, and that it is worth the effort of understanding why, and making better choices in the future.
Openness to renewal is essential for purposeful living, because it is an attitude of accepting that things can be better, and it is within our power to improve ourselves. Drop ego, drop pretensions, look honestly at where you are and how you got there and decide about what changes are needed to transform your life for the better.
You can be the author of your own liberation.