In the last post, there was a good chat in the comments about purposeful living – the life philosophy that I argue is the best protection against limerence. I've posted a few times about the idea, but its so broad that breaking it down a bit should be helpful in understanding what it means, and how it can help increase resilience against limerence.
The first principle I'm going to cover is the most fundamental – the reason why a lack of purpose makes us vulnerable to limerence.
Life is like a river
A poetic title, but don't worry, I'm not going to do any poetry.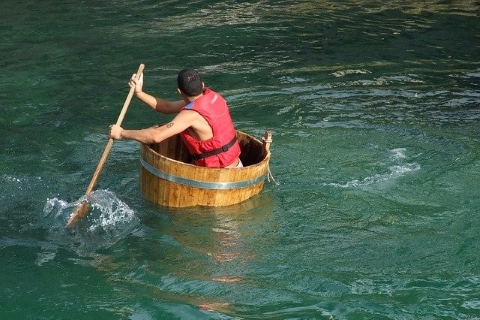 Life is unstoppable. It carries you along regardless of whether you want it to or not.
Most people basically go with the flow. Their childhood is governed by parents or guardians, they go to school, and then make a decision about the kind of job and domestic arrangement that seems most appealing at the time, in a fairly uncritical way.
They may well fight to get into a competitive field, work like a demon to get the grades they need for medical school, date a demoralising number of unsuitable suitors, or in other ways exert effort to achieve their ambitions, but it is a relatively small number of people who are really intentional about their lives in early adulthood.
In part, the reason for this is that most of us have other people in our lives – friends, family, teachers, mentors – who are generous with free advice. They are drifting downstream with us, and offering tips about how to avoid rapids, and which branch of the river to take to get to a good destination. Sometimes this advice is good – or at least well meant – but other times, it can be misguided, mean-spirited, or even downright destructive.
The danger of drifting
In this way, the early stretches of the river of life are fairly narrow and tightly channelled. Our choices are circumscribed by authority figures, and the options open to us are limited. But as we get older and leave the certainties of youth behind, we find the river branches more frequently, and opens into lakes and pools, where our direction is less clear and our options become more open.
The momentum of youth carries us into a wider and less certain stream, and most of us just drift. We let the current carry us forward.
After school we go to university, start a trade, or sign up for public service of some sort. Then we find ourselves tied into a job that seemed a sensible choice, and along the way, we hope to meet someone special who is drifting in basically the same direction and might want to hitch their boat to ours for a while.
Drifting is easy. It's a way of life where you concentrate on keeping the boat afloat, avoiding the obvious sandbanks and thunderstorms, but letting the river do the work of determining your direction and your destination.
Many of us can be carried all the way to midlife drifting in this way. It is, after all, a life that can be secure, satisfying, and successful by most sensible measures. But, eventually, the river is going to catch us out with an unwelcome surprise.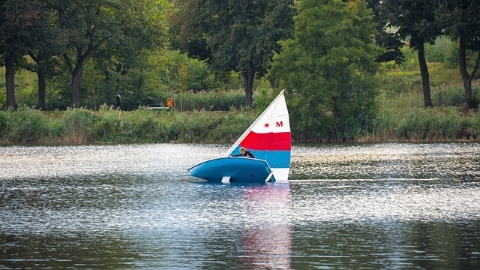 Hidden reefs
At the risk of overdoing the metaphor, there are two big ways that drifting through life can make us more vulnerable to limerence. First, if we are coasting along in a complacent manner, we tend to be less vigilant about hazards ahead. Second, when we do get capsized by life, and scrabble back into our boat, we can be completely disoriented about what happened, what it means, and what we should do next.
Drifting makes us more vulnerable to limerence, because we aren't really paying attention to life. We get caught out. We didn't realise that we were vulnerable to flattery from an attractive LO, because we didn't realise that we had a dormant desire to be seen as attractive. We thought that idly neglecting a content and stable marriage would be OK, not realising that someone else seducing us could upend our old certainties and smash our moral compass. We knew our spouse was borderline abusive, but had desensitized ourselves enough to tolerate it, right up until someone else showed us a crumb of compassion and we fell completely into limerence for them.
Inattention to our emotional needs generates a vulnerability that we are unaware of, until we trigger it. We might drift down the centre of the stream, passing submerged hazards on all sides by the grace of good fortune, but more often than not we eventually hit a hidden reef. A reef we could have avoided if we'd been more mindful about where we were going and what the conditions were like.
Recovering from a soaking
The other big risk of drifting through life comes after the boat has been overturned. Once a life-dunking has happened, it can be the first time that many of us ask whether we were on the right course all along.
An upset like limerence causes us to look around at all the people who made different choices. We finally wonder if the course we'd been following for so long was really taking us where we wanted to go.
When life is unplanned, a shock makes you realise how little thought you gave to the early days. You wonder in awe at how powerful the feelings that limerence stirs in you are – how flat you had previously felt, how little exhilaration your life had involved, how risk averse you had been.
Existential doubt like that is hugely destabilising, which is bad enough, but it also makes it hard to act. If you find yourself assailed by emotions that are unfamiliar (infatuation, guilt, excitement, delirium), you don't know what to do.
A major cost of drifting through life is that you are poorly prepared to cope with a crisis and find yourself having to simultaneously deal with the emotional assault of limerence and the identity crisis that it can cause.
When you don't know where you are going it's hard to get back on course.
Grab the tiller
So, what can be done? What is the difference between a purposeful life and a directionless life? In the terms of this metaphor, a purposeful life is one in which you are steering the boat. You have the tiller or wheel, and are looking ahead. You have a direction in mind, and a goal that you are aiming towards.
In terms of practicality, it means you have spent time and energy deciding how you want your life to be. What your priorities are. Where your effort should be directed. What you want to spend your time doing.
There is no right answer – but all the ones that don't give you a sense of fulfillment, and forward progress are probably wrong answers. A purposeful life has a trajectory that makes it easy to know when you are diverging from your true path and what you need to do to get back on course.
The reason why purposeful living is a good remedy to limerence is because you can make sensible judgements about whether LO is part of that purpose, or runs counter to it. A great way to salvage some good from the shock of unexpected limerence is to use it as the spur to finally figure out what kind of life you want, what person you currently are, and what person you would like to grow to be.
And the encouraging news is, it's never too late. Here's a link to a story about a 92 year old Scotsman who wrote a book of poetry that became a bestseller.
***
Purpose can be found in many endeavours, but the first step is to notice it's missing and begin the process of seeking it. Next week, we'll consider how to find purpose when you don't know where to start.