A woman's greatest ambition is to inspire love

Molière
Limerence is an extreme manifestation of a near-universal human desire – to fall in love, to bond, and to devote oneself to a mate. Limerent infatuation is so wild it's untethered from reality, of course, but it is easy to understand it as an exaggerated version of a healthy impulse.
The flip side to this impulse is the desire to be loved, to be the object of infatuation, and to receive adoration from someone else (ideally, of course, someone we are attracted to ourselves). As the above quote from French playwright and cynical misanthrope Molière puts it, some people fiercely want to inspire love.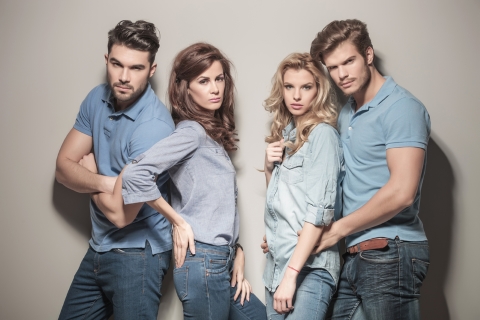 That got me to thinking – is there is an equivalent altered mental state to limerence for people who have a really exaggerated desire to be adored? A complementary exhilaration triggered by sensing that someone else is attracted to you? Like Molière's caricature, are there some people who really, really like inspiring love, and would exalt at being a limerent object?
This concept sounds like narcissism, but I don't just mean someone who is generally ego-hungry or personality disordered. I mean something a bit more subtle and specific – someone who is especially receptive to limerent interest, and gets spectacular emotional gratification from it. Could such "mirror limerence" exist?
Let's be honest, I don't know. But once you start entertaining the possibility, it does lead to some interesting conjectures…
1. They would be hypersensitive limerent objects
Imagine feeling the glimmer for someone who was a highly attuned limerence sensor. They would immediately spot your interest, and subconsciously respond in their pre-programmed way to kindle the interpersonal sparkles. This wouldn't be malicious or conniving – they would just be responding to your interest by getting energised and excitable as they enjoy the thrill of inspiring limerence in you.
Such people – let's call them Sensors from now on – would be potent limerent objects. They would sense the glimmer and respond in a way that amplifies it, because they want more. They would be expert at recognising the cues of infatuation and cultivating them, because being around an infatuated person makes them feel amazing. This could be as simple as being friendlier and more open because they can tell you like them, or more manipulative and selfish and deliberately seeking booster doses of admiration to regulate their own mood.
This is an awful trap for limerent and Sensor alike; you are both running on instinct to deepen intimacy, but for contrary reasons. The limerent wants the warm glow of reciprocation, the Sensor wants the warm glow of adoration. That leads to the next tragic outcome…
2. It would seem like they are leading you on
Understandably, if you start to feel the glimmer for someone and they get all excited and lively, and light up when you are around, and generally make you feel as though they enjoy it when you flirt and seek intimacy, then it's likely that you will start to believe they are interested in you too.
And that's because they are interested in you. The problem is that they are not necessarily interested in a relationship with you. Unfortunately, most limerents will miss this subtle and important distinction, and respond to the positive feedback by devoting themselves ever more earnestly to the Sensor in the hope they will secure the prize they want above all others. Instead they will eventually hit a wall.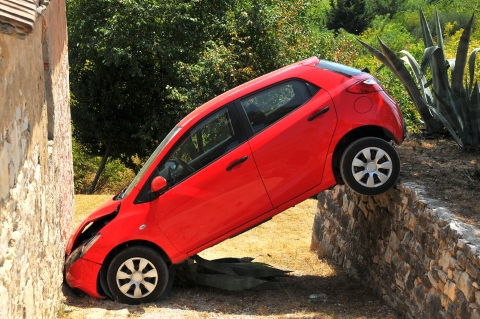 The best way to know whether someone is interested in a relationship, or only interested in a flirty mood booster, is that an attempt to form a more sincere connection will be resisted. If they react negatively to suggestions that you get more serious – go on a date, or generally see each other on a one to one social basis – then it's probable that they are excited by your adoration rather than your potential as a romantic partner.
It's easy to give in to resentment in this scenario, and feel you've been led on, ill used and emotionally manipulated. They were giving out lots of encouraging signals, after all.
But a more charitable view is that they have just been following their subconscious urges – in exactly the same way that you followed your limerent urges as the attachment escalated.
3. They might be limerents too
Another scenario to consider is that limerents may be especially good Sensors themselves. After all, while romantic reciprocation is obviously the primary goal for limerents, the strongest craving is often to have their limerence "mirrored", rather than simply securing physical consummation.
There could be a natural harmony that forms where the glimmer from one limerent triggers limerence in the Sensor and leads to mutual limerence. Perhaps all limerents are also Sensors to the extent that they will inevitably get a massive euphoric hit from seeing their limerent object displaying the signs of mutual limerence.
The problem comes when the limerent object is only a Sensor and not a reciprocating limerent.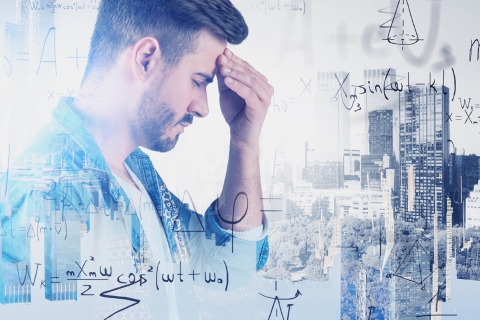 4. They would struggle with the transition to healthy love
A final thought is that Sensors, whether limerents themselves or not, will struggle with the transition to healthy love. Just as limerents can struggle to understand what it means for their relationship when the euphoria fades, Sensors will react badly to the loss of adulation as the limerent begins to settle into the "deterioration" phase.
When you have been living with the delusion that the strength of limerence is evidence of eternal love, rather than time-limited neurochemistry, the comedown is brutal. A Sensor who loses the adulation of a partner will become insecure about the future of the relationship, and maybe seek their limerence supply elsewhere. At the least, they will be vulnerable to the next limerent who glimmers at them – just as limerents are vulnerable to the next limerent object who arrives after a long-term relationship has lost its emotional fireworks.
---
Everyone wants to be loved. Most people enjoy the ego-boost when they suspect that someone is attracted to them, but perhaps there are some people who have a limerence-like reaction to inspiring love.
For heartsick limerents, the desire for admiration from such a person can seem like a cruel and manipulative attempt to lead them on.
The purposeful response is to accept that, just as you struggle to regulate your limerent feelings, they might struggle to regulate their desire for adulation. Once you determine that they are not interested in you as a potential partner, then it is time to move on and find a worthier recipient of your ardour.
And if you recognise the idea of the "Sensor" in yourself, realise that it's fine to enjoy the satisfaction inwardly, but not to lead on a limerent by seeking booster doses of admiration to regulate your own mood.
Running on unexamined instinct can lead to destructive collisions.