One of the best ways to understand limerence is as an altered state of mind that constitutes addiction to another person. There is a solid basis to this claim, given what's known about the neuroscience of reward, addiction and the power of uncertainty for reinforcing desire, but there's also a lot of behavioural clues that when we're in the grip of limerence we're not thinking straight. And I mean that in every sense. Sometimes our thinking is downright crooked.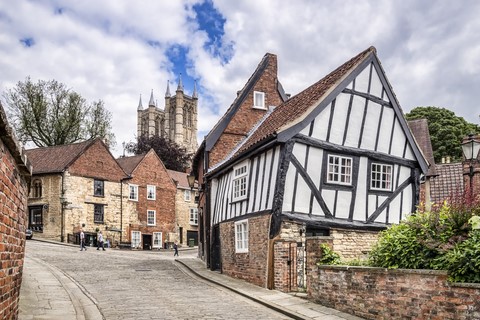 Limerents frequently exhibit many of the classic signs of addictive behaviour: rationalisation, minimisation, neglect of other responsibilities, monomaniacal focus on a single goal, dishonesty.
Early on in the limerence experience there is a sort of willful naivety about the situation you are in. It's easy to kid yourself that you can handle it. In this phase there is an obvious disjoint between the part of you that desperately wants to indulge the highs, and the more cautious, prudent, part of you that knows the truth – that you are playing with fire.
One of the ways to break through the fog of rationalisations is to look for objective measures of deceit. If you instinctively conceal your feelings for your limerent object, then it suggests that you know at a subconscious level that you are engaging in something clandestine.
One of the best indicators of this, is keeping secrets.
Privacy versus secrecy
We all have aspects of our lives that we want to keep hidden. Sometimes secrets are normal and natural, and more to do with maintaining privacy than deceit.
It's self-serving to use this example, but I blog pseudonymously for this reason – it is not just my life that will become exposed if I de-anonymise. Everything that I have written about my experiences with limerence is truthful (within the usual limits, I'm not claiming to be a paragon), but making it public invites scrutiny that would be uncomfortable for me and others.
So, where is the boundary between privacy and secrecy? I think it comes down to how you would feel if the secret was revealed.
Guilt versus embarrassment
Some secrets are driven by guilt, others by embarrassment. Most people wouldn't want naked pictures of themselves to be leaked online as it would be hugely embarrassing, but they probably wouldn't feel guilty if it happened. We keep things about ourselves secret to avoid feelings of discomfort, and the nature of that discomfort can be instructive about our true motivation. If you know (even unconsciously) that your loved ones would be deeply hurt by your secret conduct, you are likely to feel guilt rather than embarrassment.
You need to be fairly adept at understanding your own drives to use this distinction productively. If you were "caught in the act" by someone whose opinion you cared about, would you feel abashed, or would you feel ashamed? Would the revelation reveal your corrupted integrity, or just bruise your sense of dignity? If you fear being caught, you're likely to be keeping guilty secrets. If you fear being ridiculed, you're likely trying to protect your status or privacy.
Again, it's hard to be absolute about this, as many people feel guilty about things that they don't have control over – a sobering example being shame over childhood abuse. Guilt is not always rational, or an unfailing barometer for your moral compass, but it is difficult to knowingly behave in an immoral manner and not feel guilty.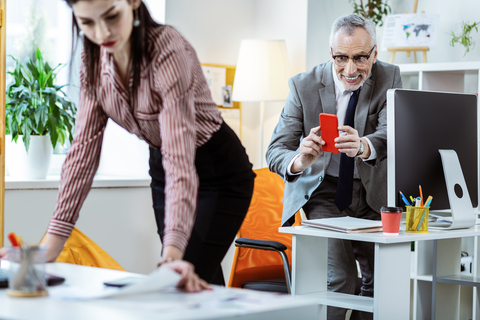 Proof of willingness to conceal
One unequivocal fact about keeping secrets is that you are deliberately concealing something important about yourself. If that something is an overwhelming infatuation with LO, then it follows that you must know at some level that it is a feeling that cannot be openly shared.
Caution is one thing – I'm not saying that you should declare your undying passion to the world – but if you are consciously concealing your true feelings, lying about your motives, or gaslighting your partner about your relationship with your LO, then you are prioritising keeping the secret over your honesty. That's a sure sign that you know deep down that the relationship is founded on dodgy ground.
Most telling of all is when the willingness to conceal is effortless. During limerence, it can feel easy to push aside the guilt and carry on with seeking the intoxicating reward. It's ironic that when guilt could be most useful in highlighting misconduct, it is robbed of its power by the giddiness of limerent euphoria.
A habit of clandestine behaviour
An unintended consequence of casually lying about your feelings is that it can become a habit surprisingly quickly. Once you deliberately conceal your intentions to protect a secret, you pass a critical first moment of deceit. As the old saying goes, you are then doomed to weave a tangled web.
People who have affairs sometimes confess that they cannot remember how they developed the ability to brazenly lie to their spouse. The habit of deceit crept up in small steps, small lies of convenience, until it became second nature. They got so adept at masking their true intentions, that they ended up wearing the mask routinely.
That is not a healthy way to live, to put it mildly. Like any other bad habit, the damage done by keeping secrets can escalate dramatically. Over time, it degrades your integrity, degrades your relationships, and ultimately degrades your character.
Acting with purpose
Secret-keeping is a red flag. It's a sign that you are not living with purpose, because your public image is not based on your authentic self, or at least a complete picture of your authentic self. Secrets should be used with caution, and infrequently.
As a general rule for deciding whether you should follow a particular course of action, if you intend to keep your conduct secret, you probably shouldn't be doing it. Again, I don't mean you should live the unfiltered, public life of an Instagram influencer, I mean you should not need to falsify your preferences, or compartmentalise your life if you are living with purpose.
The decision to be purposeful protects against limerence, and automatically promotes good conduct. If you feel the glimmer for someone new, you don't tell yourself convenient lies, keep secrets to protect your supply of limerent reward, or plot clandestine ways to hide your contact. Instead, you diplomatically minimise contact with LO and reflect about the health of your long-term relationship (if you are in one), or you openly and honestly investigate the possibility of a romantic relationship with LO.
There's no need for secrets if you are free to act with purpose.