Many people get hung up on their first love. Sometimes it's OK – just a pang of nostalgic longing for a timeless romance that you miss. Other times it can be much more of a problem. It can seem like you just can't get over them, that you are romantically stuck – no one else compares to them, and you are unable to get them out of your head. It's like you're addicted to them. 
Why is it that first love can be so powerful and so stubborn? There is an easy answer, of course, which is that the first anything is special. You can only experience it once. While that's true, it's a bit trite. There are many deeper psychological reasons why first love is especially potent.
First love is the first time another person causes you to feel powerful sensations of euphoria and bonding that are unmatched by any other life experience. It shapes your perception of what love is, what romantic attachment feels like. You often have many formative experiences together, at a time when life is full of promise, and before bad romantic encounters have demoralised you. Combine that with the first experience of heartbreak when the relationship ends, and you have a towering psychological impact that lasts a lifetime.
For people whose first infatuation develops into limerence, these factors can be even more significant. If you are someone who experiences the altered mental state of limerence during the early phases of love, the first time that you experience that dazzling, euphoric high is epic. There must be something extraordinary about this other person who has made you feel such joy and excitement. They are the first person to set off the fireworks in your head.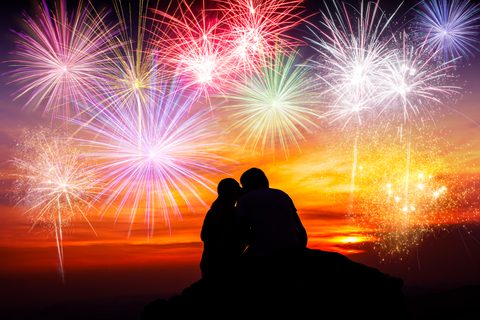 You don't get over someone like that in a hurry. They become a romantic touchstone for all later experiences, and shape you in many subtle but formative ways.
In fact, in at least ten ways that form a convenient list.
1. It's founded on the innocence of youth
Before you fall in love for the first time, your ideas about what love is, and what it feels like, are based on fantasy. All the stories you've heard, and the role models of early life, form a kind of template for romance in your mind. When someone real comes along and captures your heart, you fit them into that template and play out your fantasies. Sure, in time, reality bumps up against your expectations, but for a while they are your dream partner. First loves tend to be idealised more avidly and impressively than any who follow.
2. It's carefree
First love is usually young love. It comes at a time in life when your cares and responsibilities are minimal, and you are able to enjoy romantic time together in an uncomplicated way. As life goes on, recapturing this carefree vibe becomes increasingly difficult.
3. It's promise seems limitless
Following on from the previous points – first love is all promise and potential. All those possible open futures are looked at with an optimistic bias. You've found someone. They make you feel amazing (at least some of the time), so the future looks pretty blissful and bright. They carry all your hopes and dreams, and you don't yet have enough negative romantic experiences to make you cynical.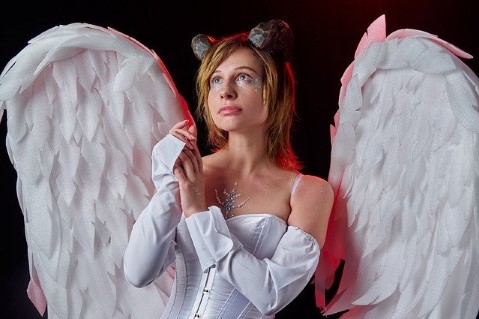 4. You share lots of first experiences
Often first love comes with a lot of other firsts. There's the physical stuff of course, but also the psychological firsts. First person you trust with your most intimate secrets. First time you are treated as one part of a couple in society. First time you prioritise a partner over your family. You go through these novel experiences with them. Your first lover forms your idea of what love is like – they shape you in ways that no-one who follows can. They are baked into events that shape your adult persona.  
5. You don't know what you're doing
None of us really know what we're doing during a first love affair. We are running on instinct, not experience. Consequently, we are very naïve about what a good relationship is like. We tend to assume that it should all be effortless somehow – as though love is only real if it is easy. After all, love is a force that cures problems, and so surely if we are having problems we just need to try and love them a bit harder and that will solve everything. There is also a risk that any problems in the relationship are interpreted as our own personal shortcomings. We haven't developed the relationship skills to deal with setbacks yet, and find it hard to blame them for their own mistakes. That naïveté feeds the idealisation of them. First loves get an easy ride.  
6. First relationships often end clumsily
Linked to the last point, the lack of emotional sophistication typical of first love means that it often ends badly. One or other of you wants out, but lacks the courage or maturity to end things honestly. That means the breakup is messy and frustrating. If you are the person who was dumped, you can feel adrift – like you weren't given a fair chance, or that you did something wrong that you should be given the opportunity to put it right. Or you feel resentful, and they end up haunting you for the sense of betrayal rather than loss.
Alternatively, maybe you ended the relationship for reasons you later regret. God knows emotionally immature people can make irrational decisions. That can leave you with a sense that you ruined the best thing you ever had, and can't recover it. You broke the fantasy bond out of stupidity. Not a trivial burden to shake off.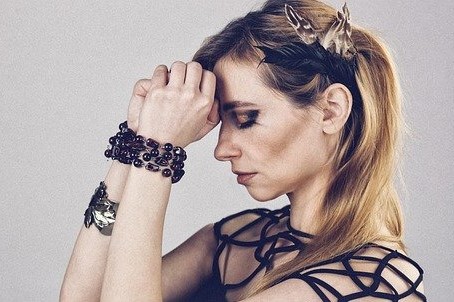 7. First heartbreak is devastating
It seems fair to assume that a first love lingers longest when you were shattered by the loss. Just as the positive "firsts" have special impact, so does the negative. This is the first time that the person you looked to for emotional support has abandoned you when you needed it most. It is also the first time that you realise that love does not conquer all, and that loving someone hard enough does not solve all problems like a fairytale. This can be especially hard to cope with if giving of yourself emotionally is an important part of how you express love. You gave, but it wasn't appreciated enough for them to stay. 
Bouncing back from that takes some time, and leaves some battle scars.
8. Time and experience only make them more special
A curious feature of lasting love is that it can be harder to secure if you are too experienced in romance. I'm not advocating marrying your childhood sweetheart, but there does seem to be a Goldilocks point for long-term love where people make the decision to commit before they have too many alternatives to make comparisons too. In a way this is understandable. 
Let's say you are someone who is skilled at finding lovers. As time goes on, you decide to settle down. You start to look for a life partner, and hope for someone who has the best attributes of all the people you have been intimate with so far – Rob's body, with John's sense of humour, Bill's sharp mind and Peter's natural authority. Jane's sexiness, Kate's sensitivity, Jo's beauty and Helen's snark. Not many humans measure up. Every new person you meet falls short in some way, and while you'd like to settle down, you don't want to settle. You have, after all, had someone better in the past.
For people caught in this impossible standards trap, the only person who seems to transcend all the others is the First. Their uniqueness makes them special.
9. Experience tells you what you should have done
The converse to this problem of excessive comparison, is that the accrued romantic experience of adulthood can make you look back and realise how much you got wrong. With the painful wisdom of hindsight, you realise how badly you messed up, and know that if you had another shot you could do so much better. This is a special trial for those who ruined their first love through poor choices. Cold comfort to understand now what a fool you were then.
10. Maximum nostalgia
All of this adds up to the main reason why a first love can linger in the memory forever, and can even overwhelm people with limerence at midlife. Your first love is not just a person. They represent much more: lost youth, the innocent hope for fairytale love, the embodiment of regret or resentment or thwarted hope. If you find yourself lamenting the loss of old dreams and youthful fantasies, then they are the north star that could guide you back.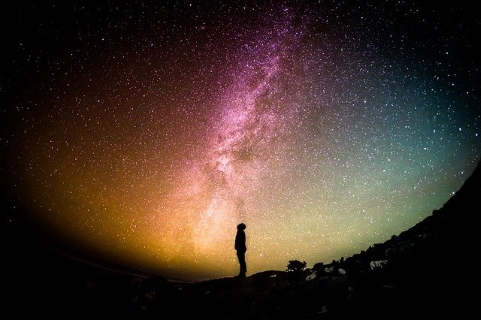 The worst part of nostalgia is in the knowing that you can't go back, can't recapture the simple uncomplicated love you felt then, no matter how much you crave it.
But the memory of them connects you to who you were and how you felt then.
---
All of this also reveals the way to start recovering from the romantic limbo of pining for a first love. This is really about you, not about them. The reason they haunt you is because of what they represent, not who they truly are – and certainly not if you haven't been with them for years. Getting to the bottom of what you are really craving is key, and finding ways to add purpose to your life so that the future has more cause for optimism is the only way to defuse the explosive power they have for you. 
If they couldn't save you then, they can't save you now. You've got to save yourself.
---
Further reading: