I recently received an email from a reader with a familiar problem. During therapy, she had discussed how limerence was disrupting her life, and received the following advice from her therapist:
You have created a fantasy out of him. You need to see him for who he really is.
The therapist suggested that the best way to achieve this was to spend more time with her limerent object, to "shatter the illusion". Understandably, my correspondent had misgivings, as this advice runs counter to the common recommendation for no contact.
Now, I'm not raising this to dunk on the therapist. The argument makes sense if you are unfamiliar with the experience of limerence, and it is undeniably true that idealisation of the LO is a real issue. There are also some psychological conditions that can be effectively managed by "desensitization" – deliberately exposing yourself to a stimulus in order to dispel irrational beliefs about it (OCD and other anxiety disorders, for example). But there is a big problem with the approach when applied to limerence.
Limerent idealisation doesn't typically arise from a naive belief that LO is without flaws, or a lack of awareness about their true nature. More often, it is a consequence of that fact that being with LO triggers a euphoric high. Idealisation follows limerent capture, and is usually more of a rationalisation – LO makes us feel amazing so they must be special.
Eventually, once the altered mental state of limerence has finally passed, an LO's flaws will start to emotionally register and could undermine the attraction, but as long as you are still surfing the limerence high, more exposure to LO will just reinforce the behavioural addiction.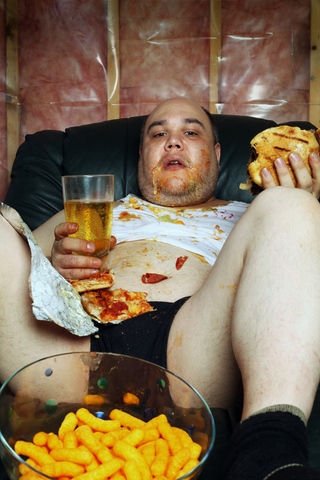 This idea – that limerence is a craving that doesn't desensitize – raises a question that I am struggling to answer: why are some rewards so much more addictive than others?
In the absence of a good answer, let's try some half-baked speculation!
Insatiable urges
Some desires are satiable. You indulge them, get gratification and then feel content. They don't haunt you or create a craving for more.
Other desires are insatiable. Indulging them only gives fleeting relief, and when that passes you just crave more with greater urgency. You get stuck in a positive feedback loop where satisfaction seems unattainable.
To give a personal example: I have sometimes experienced a "runner's high". Running or cycling in nature leads to a genuine surge of exhilaration. For a few hours afterwards I feel full of energy and vitality and buzzing with motivation and mental clarity. Yet, even after an episode like that, I never feel a restless urge to go running again. No intrusive thoughts push me to stop what I'm doing and get out on the trail.
In contrast, during limerence, I could spend hours with LO in a state of escalating nervous excitement that became exhausting, but even after I finally left, my mind was still utterly preoccupied with wanting more. Like a rat wired up to an electrode that triggers dopamine release, I sometimes think I would have pushed the stimulation lever to the point of physical collapse.
So what might explain this difference? Why are some rewards so powerful, but others just pleasing?
1. The importance of the reward
The neural circuitry of reward is built into a few key brain regions, and forms the basis of all reward recognition and reward seeking. It's the same circuits that fire up when you fancy some chocolate, fancy a movie, or fancy a person. This part of the brain is evolutionarily ancient, and pretty much works the same way in even very simple animals.
The sophistication of human desire comes from the communication between the reward circuits and higher cognitive centres that give a context for a reward and allow us to learn from experience. The question, then, is why are some rewards so much more effective than others? Why do some strengthen with exposure rather than weaken?
It's hard to avoid the conclusion that the strength of the high must be related to the importance – in evolutionary terms – of the stimulus. There's no sense in firing off a euphoric high for a trivial reward. We don't flip out for the joy of a nice warm bath, but we do for status, social acceptance, fatty and sugary foods, sex, and love.
Limerence obviously lies within the purview of reproduction. It's an imperative drive that has been hardwired in by generations of reproductive selection. It makes sense that it should rate highly on the scale of "things that cause euphoria".
2. The sustainability of the reward
Another factor is how long the same stimulus can continue to provide a reward. Thinking again of sugary, fatty foods, it makes a lot of sense that these energy rich treats should be desirable and rewarding, and that they should be sought with urgency when hungry. Once sated, though, the desire for more is eliminated. Extra food gives no additional reward, and can even be aversive.
Other rewards do not have the same limits. Social media is a good example of this, and has emerged as a persistent and disruptive behavioural addiction in the modern age. In their book "Make Time", Jake Knapp and John Zeratsky describe social media platforms as "infinity pools". Any time you want the dopamine hit of social communion, you can open an inexhaustible supply. There is near endless novelty at your fingertips.
Limerence, in the early stages at least, is similar. It takes a long time to exhaust your curiosity about an LO. There are a lifetime of opinions to discover, stories to uncover, secrets to share. The high of their company is similarly persistent, and even when an introverted limerent finally needs a break to recharge, the hunger is quick to return.
3. The unpredictability of the reward
Intermittent rewards that are difficult to predict are more potent than predictable rewards. Uncertainty heightens craving.
The reason for this is a bit hard to explain, but it seems to result from the fact that dopamine release can be thought of as a "reward prediction error" signal. If you get a reward unexpectedly, dopamine spikes. If you expect a reward but don't get it, dopamine spikes. If you expect a reward and get it reliably, then the dopamine circuits eventually quieten down. That's why inconsistent behaviour from an LO is so agitating.
There is another factor here too, which is the accessibility of the reward. It's possible to gorge yourself on food or social media – or gambling or shopping – but it is very hard to gorge yourself on LO access. For the vast majority of people, your can't control your supply.
That makes the "more contact to shatter your illusions" strategy risky, because even if it were theoretically possible to gorge on LO contact to the point of nausea, you can't practically do it.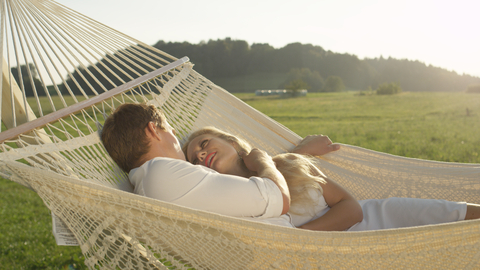 4. Personal variation
Finally, it is worth reflecting on the fact that maybe limerence isn't actually a special case, and is just like other behavioural (and substance) addictions, for which people vary in their susceptibility.
Some people get addicted to alcohol, others don't. Some struggle to resist delicious foods and have larger appetites. Some get obsessed with shopping, or gambling, or celebrities, or even music. We all of us have unique tastes and unique vulnerabilities. That reward system is overlaid by an executive brain that is programmed by an idiosyncratic personal history, all over which develops in a complex social environment.
It does seem a cop out, though, to just throw up our hands and declare "it's complicated". Of course it is, but there must be common threads, common experiences, common elements that mean some desires are just more potent and hard to resist.
When it comes down to it, limerence is kind of the worst case scenario for addiction: an uncertain reward you can't control access to, which doesn't get boring, and is linked to one of the most powerful biological imperatives we have.
Maybe it isn't such as mystery why it's so addictive, after all.