Today's case study comes from Rachel, who is happily married, but suffering from unrelenting limerence. The quick summary of her situation is that she had a hunch that a colleague of her husband was romantically interested in her, and that triggered an unexpected and exhausting bout of limerence.
The glimmer hit at a work party, where this colleague (who is single) was chatting with Rachel and her husband. It happened quite suddenly:
I noticed he was looking at me intensely and thought to myself " I think he likes me". Later, he was with the group of guys, as I walked over to join them, I noticed that he had turned toward me and looked me straight in the eyes. Our eyes locked, he did not look away. That instant, he became my LO.
What followed was a tumultuous time for Rachel. She rode the limerent wave for a month of euphoria, connected with her LO on social media, and revelled in the reinforcement and the excitement of her fantasy. Good while it lasted, perhaps, but with inescapable momentum the limerence progressed, soured, and then she began to doubt her marriage, her future and her decisions. That led to a low point, and a moment of decision:
I became profoundly sad, realizing how much SO really meant to me. I committed myself to SO and my marriage.
Now, nearly a year later, Rachel remains committed, but somehow cannot escape the gravitational pull of LO. She has not disclosed her feelings to anyone, and so her husband continues to interact with LO as a colleague and friend – making total no contact impractical. While intellectually determined, Rachel finds herself unable to escape the limerence.
The problem is the relentless limerence. These constant thoughts about LO that won't go away. I tried to make LO a villain, envision terrible outcomes with LO, forced myself to abort any reverie, psychoanalyzed myself but to no avail.
So, that brings us to the ultimate problem: when the mental tactics of devaluing LO do not seem to work, and you occasionally hear about them through causal contact, how do you free yourself fully?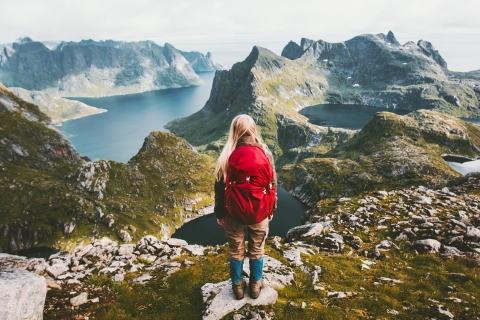 1. Tactics need a strategy
Using deprogramming methods to break the association between LO and reward can be very powerful, but there are some limits to their effectiveness. Rachel has tried this approach "to no avail", but I suspect what this means is "I tried them, but am still limerent for him". It might seem a quibble, but in her correspondence she talks about LO in a largely negative light, rather than as a dream partner, alternate life, or even an object of desire. That suggests that she is already a long way towards the recovery mindset, where LO is a problem to solve rather than a source of secret pleasure.
To be most effective, deprogramming tactics need to be part of a larger strategy. Limerence is a life-shock and you need a coordinated plan to recover from it. Aversion tactics like devaluation, ruining happy memories, etc. accelerate the process of overwriting the old reward training, but the overall strategy needs to involve understanding and disrupting the old routines and vulnerabilities that made you limerent, and building towards a new purposeful life that is more rewarding in itself and therefore saps the power from limerence as an emotional escape.
It's a step by step process that involves understanding yourself, limiting contact, reversing the programming, and looking forward to a future of freedom. The tactics will help moment by moment, but need to be part of a larger plan.
2. Figure out what LO represents to you
A striking aspect of Rachel's limerence experience is that it all started with a look. She had known LO a little before without being interested, but she started the spiral towards internal overwhelm immediately after getting the vibe that he was attracted to her. Apart from social media likes, there does not seem to have been much contact between Rachel and LO, or much opportunity to build intimacy, get to know each other at a personal level, or even flirt. That factor also robs the devaluation tactic of power, as there isn't much real experience to work with.
The lack of genuine connection also suggests that the psychological vulnerability for Rachel was all internal. One of the maxims of LwL is that "limerence is happening in your head". That principle is complicated somewhat if LO is predatory, or offers escape from an unhappy life, or if the limerent is single and actively seeking love, but in this case, it seems that LO (through a hint of interest) triggered something deep in Rachel about the desire to be desired.
An LO in this sort of scenario is not attractive for who they actually are, but for what they represent. We could speculate about a few common possibilities – midlife, fear of fading beauty, desire for romantic novelty – but ultimately only Rachel will be able to figure out what the real deep roots of the infatuation are.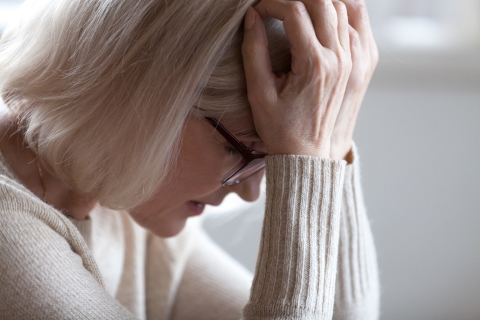 An advantage of this situation is that, in principle, the "avatar" that LO represents can be uncoupled from the individual person that has triggered the glimmer. It won't eliminate the hidden desire, but it makes it easier to mentally detach it from the specific person who happened to ignite it.
3. Resistance is admirable
Early limerence comes with astonishing highs. Unfortunately, they are matched by equally astonishing lows when it turns to person addiction. Once in that trap, the process of letting go of hope, grinding through the withdrawal pains, and weathering the intrusive thoughts, is debilitating. It can also be slow – especially if LO cannot be avoided altogether.
The pain of emotional loss is the cost of limerence, the flipside of the coin from the highs. That's demoralising, especially as your limerent mind will be tempting you with the promise of ecstasy if you'd only seek more LO contact, but there is a simple way to resist: do not take action when you feel the craving. That is enough. If you set your mind to recovery, let the waves of limerence hit you and roll off, and stubbornly refuse to give in, the waters will calm eventually.
Bearing a burden has nobility. Resolving to recover doesn't mean the pain of loss vanishes, it just means you reconcile yourself to labouring through it.
Take pride in your ability to resist and endure.
4. Look beyond the trials
You will get through this. There will come a time when you look back on this period of life and wonder wistfully "why did I lose my mind over that guy after so small a trigger?"
You want to be looking back from a position of happiness, glad that you passed through the limerence trial and emerged stronger. The hero emerging from the underworld having gained more wisdom and self-knowledge.
It does some good to visualise that future you now in the present, while you are still labouring to escape. She has your best interests at heart, is willing you on, and has overcome the monster (which was really an overlooked part of her all along). Imagine yourself as her. Know that is your future, and mentally begin the process of reaching forward in time to become her.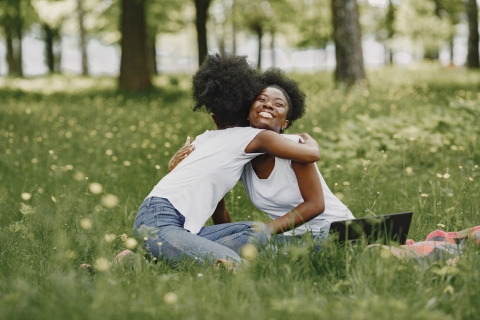 Having a positive vision of the future to work towards is an essential complement to the negative mental tricks of deprogramming the reward circuits. You have to have a reason to feel good about the effort needed to free yourself.