One of the philosophical pillars of this site is that limerence isn't in itself a problem; it becomes a problem when the circumstances of a particular limerence episode cause a transition into full-blown person addiction. This might seem like a fine distinction, but it's an important one. A useful analogy to clarify things could be pair-bonding. Forming a bond with someone isn't a bad thing, but there are obvious problems with bonding with someone toxic, or married, or emotionally unavailable, or inappropriate in any of a wide range of other interesting ways.
Another philosophical pillar of the site is that recovery depends on you making an active decision to free yourself from the limerence. Until you make the choice that you want to end it, you're never going to succeed. A begging spouse, the risk of professional harm, the embarrassment of public censure – these are powerful forces, but until you resolve to take action, they will probably only cause you to feel bad while you carry on with your limerence-seeking behaviour. You have to be resolute to actually stop. 
Resolve is a good foundation stone for recovery. You can resolve to change your behaviour even though you know it will be difficult. You can resolve to not respond to a provocative LO even though you really want to. Resolve rises above the toil of moment to moment coping, and is a sort of guiding star – "I will do this despite it being hard, because I know it is the right thing to do". Resolve is a strong determination to do something on principled grounds, not because it is easy or expedient.
But it can also be psychologically risky.
Resolving to do something important and then doing it brings major rewards – and not the glittery, giddy rewards of limerence, the lasting reward of reinforcing your self image as a decent, reliable and effective person. Resolving to do something and then giving up has the opposite effect. You reinforce a negative self image as someone unreliable and weak willed. This is especially insidious if you are using limerence for mood regulation because resolving but failing will make you seek comfort through LO-medication. So, the critical thing is knowing when and how to use resolve effectively, and then making it as likely as possible that you will successfully follow through.
Let's tackle that challenge. What can you do to maximise your resolve to end unwanted limerence?
1) Be realistic
Don't set yourself up to fail. Resolving to concentrate on overcoming limerence is realistic; resolving to never make contact with LO ever again is not. Resolving to reduce the frequency of your daydreaming is achievable; resolving to never think of them again is not.
Resolve is not about expunging all weaknesses and acting always with perfect judgement. Resolve is about the direction that you are taking, the compass you are using to orient yourself, and the principles that you are going to use as a guide to behaviour. You'll make mistakes. You'll have moments of weakness. A big part of success is responding to failures by learning from them and doing incrementally better next time. Resolve to be better, not perfect.
2) Take responsibility
You're in charge. The limerence is happening in your head, and so you are the one most able to fix it. Although that responsibility could be a burden, it's also a comfort. If you want to recover, it is in your power to do so. That's why it's so important to focus on your behaviour and not theirs. They could be deliberately tempting you, they could try and keep you hooked, but you don't have to rise to the bait.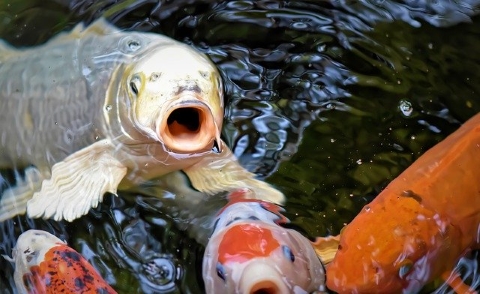 By focusing your resolve on your own behaviour you massively simplify the problem. "I will not respond to texts from LO after 8 pm." Nobody else is involved in your ability to stick to that resolution. Nobody else can undermine it. You have simplified the problem down to one where you have full responsibility.
3) Accept the labour
Meaningful resolve always comes with labour. Resisting limerence will take work, and if you accept that from the outset it won't come as such an unpleasant surprise. Some of that labour will involve the personal discomfort of confronting your failings, your bad choices, and the events in your past that made you vulnerable to limerence. More acutely, though, the labour will be coping with the pain of loss.
I've talked before about the tangle of complex emotions caused by disenfranchised grief that often follows No Contact with an LO. You are resolving to do something testing, to keep going when you are tired of maintaining discipline, to stick to your principles when you want to give in to false comforts. There will be relapses and backsteps, days when you contact LO on flimsy premises, days when the craving is so bad you want to relapse. There will be days when you wonder if the pain of limerence is maybe preferable to the pain of withdrawal, because at least it comes with a few thrills.
On days like that, when your motivation and discipline are flagging, remember that you signed up for this labour. It's the inescapable cost of recovery. If you have to, resort to bloody-minded stubbornness to stay on course. There is nobility in stubbornly trudging through the rain and the mud, especially when it's the only way to get back to the warmth of home and hearth.
More than that, though, labour is a good in itself. It builds strength, it builds resilience, and in fact, it's the only way to build anything of value. So, when your resolve is shaken, don't give up. Accept the labour, get down on your hands and knees, and start filling the cracks in your rocked foundations with fresh cement.
4) Focus beyond the limerence
The final principle, and probably the most important, is that you have to have something worth fighting for. The most immediate benefit of sticking to your resolve is freedom. Freedom from the intrusive thoughts, emotional turmoil, and the disruption to your life, but there are other benefits too. Clarity of thinking, for one. Emerging from limerence can genuinely feel like emerging from brain fog – you remember all the things you used to think about and care about, and remember what it's like to have a mind that is calmer, more rational, and more logical. This is great, but can also be a bit abstract, so it really helps to have a more concrete plans for how the future will be better after limerence.
This is where the purposeful living element of recovery is so powerful. This is the "why" of why you want to be better. What do you want your life to be like? What do you want to spend your energy and ambition on? Instead of simply hoping to get over LO, resolve to make your life fundamentally better in important ways. You have to be able to look beyond the labour of recovery and see something valuable that you are working towards. What are you striving for? Perhaps it is a vastly better relationship with your spouse and family. Perhaps it's a new job, or better yet, a new vocation. Perhaps it's a artistic dream, or a practical one. Maybe it's time to build that dream home, retrain as a doctor, write a book, get healthy, create beauty? Whatever it is, it should be aspirational and inspirational.
It's amazing what pillars, foundations, and concrete ambitions can achieve.