Rachel got in touch recently about a scenario that is very difficult to cope with – not difficult because of any grand drama, or threats to life and limb, but because there is no simple escape from the emotional net she has become ensnared in.
Often, when we hear someone's limerence story, there is an obvious route out of it that everyone but the besotted limerent can see. We all wave and shout from the sidelines, but they stubbornly take a different road.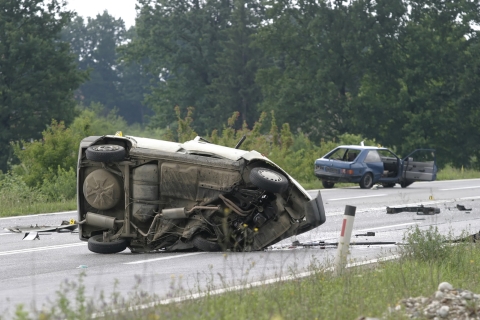 In contrast, for Rachel, the core tensions of her situation – the emotional needs, personal responsibilities and future options – are all very finely balanced. The way out is far less obvious.
Here is her dilemma:
For about two years I've been in a state of what I now know is classic limerence. The problem is, I can't really believe it isn't love, because this is the first time I've ever felt like this despite being in my forties.
Rachel is married, and met her LO online. They quickly hit it off and have been corresponding for some time. Rachel believes that her feelings are reciprocated, but as LO is also married, neither have openly declared themselves.
It's a situation familiar to many in the community here. Rachel loves her husband, but she did not experience the limerence fireworks for him that she now has with LO. Through the marriage, they have tried to make things work – and broadly succeeded – but they never had the effortless emotional communion she enjoys with LO.
She has tried to reach out to her hsband, but worries that her efforts to seek the same connection is an attempt to change her husband's personality to suit her needs. In summary: nobody is being unreasonable, and it's not obvious what, if anything, can be done to improve the marriage.
In addition, Rachel feels burdened with regret for marrying someone she had an inkling would not be a soulmate.
I still love him and don't ever want to hurt him or our children. I know I can't destroy my family to 'follow my passion', but I also can't get over the fact that all those years ago I feared we weren't the perfect match and I only went along with the marriage because of my head rather than my heart.
Now that she has felt the numinous pull of limerence, she realises the contrast with all previous romantic experiences. That is the net she now finds herself in: a marriage that is solid but emotionally flat, and an LO who is thrilling and seems to offer all that is missing from her romantic life.
She is not happy with the status quo, but unwilling to hurt the people she loves and has committed to. She does not want to have an affair, but does not want to drift dutifully through the second half of her life in a second-class relationship. She wants some route out of the emotional pain of being so conflicted, but still holds LO in very high regard and does not want to destroy or devalue her feelings for him.
I have been reading your site and know that you recommend going no contact and "devaluing" LO to reverse the limerence, but I just can't do it. He [LO] is such a good man and hasn't done anything wrong, and I feel so bad about running him down. It just makes me more depressed and then I feel trapped because nothing seems to work and I don't even know what I want now.
No contact and devaluation are both powerful tools. The rationale is that limerents idealise their LO and elevate them into a source of blissful reward. That programming needs to be overwritten if you are going to erase the "LO=reward" script and get back a sense of normality. But – and it is a big but – the methods work best once you have made a resolute, purposeful decision to free yourself. If you are still in the "what do I really want?" phase, then it is likely you will make a half-hearted attempt that has little impact.
I don't have a simple answer for Rachel's dilemma. It is one that a lot of limerents suffer through. In the hope of being helpful, though, here are a few observations that might help illuminate some of the boundaries of the problem.
1. This is Rachel's first limerent experience
Having never experienced limerence before, Rachel has reacted in the way that most of us do to encountering an LO for the first time: "Wow! So this is love."
I concede that I may have become a bit jaded about this after years of blogging about limerence, but it is very difficult to distinguish between someone who is "truly" in love, and someone deep in the limerent idealisation phase. It's one of those situations where two fundamentally opposed worldviews both seem to explain all the facts. It's also difficult to suppress the nagging fear that relationships without the limerent fireworks are somehow less romantically "true".
At one level, this distinction doesn't matter when it comes to practical solutions. As I've commented before, it is important to try and be objective and see that the strength of limerent feeling has almost no predictive power for how good a long-term partnership with LO would be.
Deep in the idealisation phase it is impossible to believe that your feelings for LO could ever change or diminish anyway. Sure, you might accept it intellectually, but you don't really believe it. Not emotionally.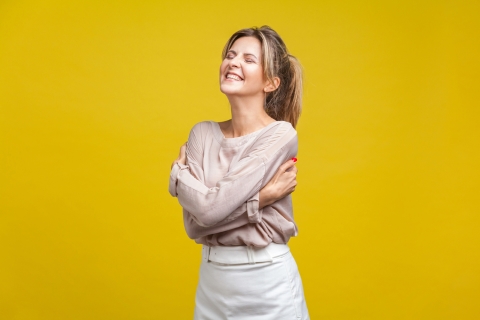 For those of us who have gone through limerence, we know this is a pleasant delusion. The reality is that the euphoria fades, and you are left to discover what you have left once the emotional rollercoaster pulls into the station.
The wisdom of hindsight can be especially bitter if you have taken actions that you come to regret.
2. The situation will be amplifying the limerence
This is a dilemma almost defined by uncertainty. There are indicators of reciprocation, but barriers to free expression of feelings. There are families that everyone wants to keep intact, but also the temptation of infidelity. The online distance adds yet more uncertainty – what would it be like to meet? Would the feelings survive closer inspection?
The angst that Rachel is going through comes from the uncertainty of unmet potential. She is feeling closer to LO than she has ever felt to anyone, but is it all an illusion? Is it all projection? Is it an emotional hunger that is being fed from a idealised Perfect Match, or is it true sustenance?
Rachel has come to the realisation that the doubts that have lasted through her marriage have some foundation. There was a psychological vulnerability lurking within, and meeting LO has caused it to transform into a romantic craving that is overwhelming. She has fallen in love by accident and does not now know what to do or where to go.
That is rocket fuel for limerence.
3. We do not know what is happening in LO's head
Rachel and LO have never met in life. Their view of each other has been built up from online connections – deep conversations, shared photos, and clues gleaned from social media. She has a conception of him, but it is built on indirect knowledge. We all know that the persona we project online is not an unvarnished representation of who we truly are. That makes LO a mystery.
But beyond that somewhat obvious truism about the virtual world, there are more practical considerations. If Rachel decides that her marriage is not sustainable, it is far from clear that LO would be available for a new relationship. If they deepen their correspondence to an emotional or physical affair, would he push for more, pull back, or (most likely) yo-yo back and forth, keeping the limerence furnace fuelled with uncertainty?
LO motives are similarly unclear. Why is a married man corresponding so closely and frequently with a married woman on social media? How would his wife feel about seeing the messages between them? Is it really unreasonable to devalue a man who is – at best – heedless about the psychological impact of emotional intimacy with someone outside his marriage? At worst, he could be a manipulative narcissist.
One of the principles for recovery at LwL is "You don't know how LO will react". We kid ourselves that we understand LO so deeply that we can predict how they will react to what we say or do, but we're usually wrong. This principle is even more relevant when our conception of them is 100% remote.
---
There isn't a neat end to this post. Every option open to Rachel comes with painful trade offs. Under these conditions, the best strategy I know for making progress is to focus inwards and analyse yourself. What kind of life do you want to live? What kind of person do you want to be? The key mental shift is to not define your self-image on the basis of how other people make you feel, but to try and tease out who you really are and what you really want out of life.
There are several other posts that relate to this dilemma that might also be helpful: on obligation, Good LOs, and whether a non-limerent relationship is always inferior.
I'll end by posing some provocative questions, in the spirit of trying to shake out some insight from uncomfortable truths:
If you knew that LO would reject you, how would you act?
Could you seek the emotional sustenance you get from LO elsewhere, and from someone you would not fall in love with?
What do you think LO is getting out of your online relationship?
Do you want your most meaningful romantic relationship to be founded on deceit?
Do you think your husband is emotionally fulfilled?
OK. Over to the collective. Wisdom needed.