As an episode of limerence progresses, there is a notable shift in the nature of the experience. Early on, the giddy infatuation is glorious – enlivening, elating, euphoric. Later, the emotional landscape of limerence changes.
There often comes a point where we realise that the delirious highs of old have transformed into something much darker. An obsession with another person. A compulsive urge to contact them, to seek them, to think about them. A craving, rather than a liking.
That compulsion can last long past the point at which we know, intellectually, that the infatuation is doing us more harm than good.
Even if we have started to see beyond the idealisation of our limerent object – to see some of the tarnish on their halo – we remain spellbound. Hell, we can outright know that they are bad news, or have been playing us for fools, and we still stay hooked.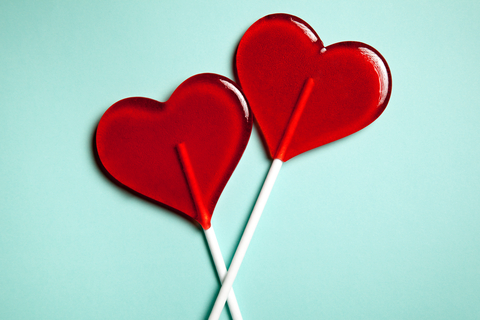 Why is it that we are still drawn to people who are unavailable? Why can't we stop wanting someone who isn't right for us?
There are some deep answers to those questions, to do with our personal histories and attachment styles, but as usual I'm going to focus on the neuroscience of what's actually happening in our brains during that transition from euphoria to person addiction.
Withdrawal pains
The path into limerence is all about reward reinforcement. We feel fantastic when around our LOs, because they give us a glorious hit of arousal, excitement and romantic bonding. It's not hard to fathom why we seek more.
That sort of positive reinforcement engrains a habit – when we spend time with LO, or think about LO, or plan our next chance to see them, we tighten the mental association between them and that wonderful feelgood neurochemical reward.
Run that process for too long, however, and a shift happens. Prolonged arousal is unsustainable. Being in a constant state of nervous tension is wearying. An ambiguous connection that never culminates into an honest relationship is frustrating and demoralising. After a while the inability to secure reward becomes stressful.
In the context of substance addiction, this is the problem of using a drug to the point of abuse. There are two components – tolerance (you need more drug to get the same effect) and dependence (your body adapts to the routine use of drug, and you suffer the discomfort of withdrawal if you try to stop).
The antireward trap
Some researchers call this phenomenon "antireward". The idea is that, early on, positive reinforcement causes a habit to develop because you seek more pleasure. But, once you are addicted and the reward loses some of its potency, antireward kicks in.
It's a horrible irony – when it felt good you want more, but once it starts to feel bad… you still want more. Antireward is the aversive drive when you fear losing a source of reward. It's not just that your brain's reward circuits are quietening down, new stress-related circuits are also firing up.
Antireward is partly neuronal (from the amygdala, principally) but also hormonal (cortisol, principally). You don't just passively lose the high, you have an active low, urging you to get motivated and recover the reward you've lost.
Antireward drives negative reinforcement. Securing relief from the negative feelings becomes yet another drive that entrains the LO-seeking habit.
Why does this happen?
It's the million dollar question in addiction research – why are some habits so addictive, and why are some people more vulnerable?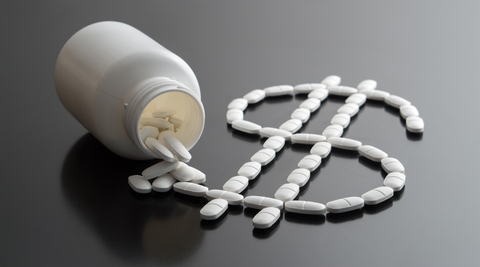 The answer, of course, is: it's complicated. In the context of limerence, though, I think there are some clues.
First, uncertainty seems essential. You have to stay in that prolonged state of heightened romantic arousal and anticipation past the point of straightforward gratification. If your LO reciprocates or flatly rejects you, then you have a natural resolution. If you have barriers that prevent honest expression of feelings, or another cause of uncertainty that leaves you in a state of limbo, your overarousal is more likely to turn into stress and antireward.
More bluntly: uncertainty is stressful.
Second, we heap a lot of hope onto our LOs. Even if this isn't conscious – we don't have to be intentionally seeking them as a life partner – the drive to bond with a mate is incredibly powerful and motivating. That means the loss of hope when we start to feel the possibility of success slipping away is equally powerful.
Most people can cope with the aversive pang of losing a bonus at work, or foregoing a delicious cake, but limerence is a whole other matter. The magnitude of reward will decide the magnitude of antireward, and so the pain of loss is correspondingly greater. 
When loss of a reward feels disastrous, we desperately try everything we can to avoid it. And limerence is one of the most exhilarating experiences that anyone can go through. The antireward of losing the promise of so much bliss is a real kick in the guts.
What can be done?
The route out of this trap is to focus your attention on what's really going on. Your limerent brain is an unsophisticated creature, driven by short-term urges, but your executive brain knows better. The fleeting relief from limerence-antireward through reverie, social media stalking, happy memory curation, or LO contact, is an illusion that is making things worse and strengthening the addiction. So you have to stop.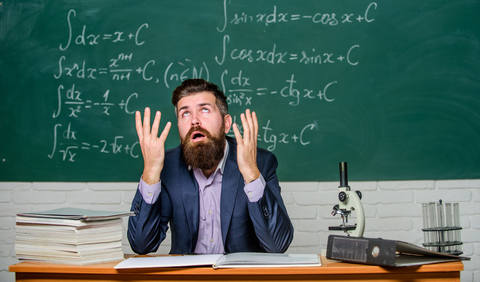 Don't underestimate the importance of properly understanding your situation. The pain of antireward isn't going to stop easily, and it will get worse before it gets better (especially if you just go cold-turkey), but it will pass eventually. Your goal is to hold your course through that bad road of pain until normal feelings are re-established – until your reward and antireward systems return to a healthy equilibrium.
You need to accept that this isn't going to be easy and pain free. You're going to have to show some grit, and some stoicism. The heart of the issue is that the antireward systems need soothing – you need ways of reducing the impact of the loss of hope and better ways to calm your troubled emotions.
You need better rewards. This is why I advocate purposeful living as the foundation of recovery. Limerence is a massive life event, and you need something on the same sort of scale to counter it. Taking the decision to properly examine your life, transform it, and strive for a better future that you really believe in, comes close. It's a way of redirecting the energy of limerence into a program of self-development, a way of getting some lasting good from the emotional upheaval.
Deep limerence isn't something that can be overturned by wishful thinking, waiting, and just hoping it was solve itself. You need something profound to motivate you, to inspire you to look beyond the old, overfamiliar and counterproductive coping strategies.
You need to set your mind to recovery, and really go for it.