We talk a lot here at LwL about the gulf between intellectual acceptance that a limerent episode should end, and the emotional willingness to walk away. Many limerents come to the point of surveying the rubble of their previous lives, watching their LO behave outrageously, or just generally reaching the end of their emotional tether, and admitting "this has to stop".
But that knowledge is intellectual. The lizard brain couldn't care less. It knows what it craves, and it's a right little bloody-minded drama queen.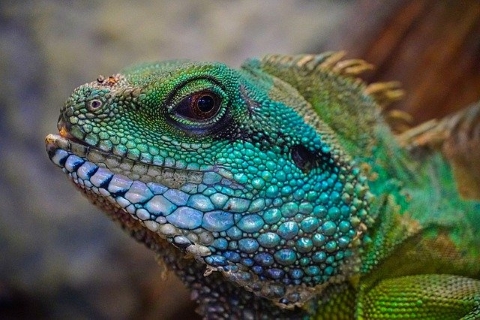 Those sorts of junkie impulses are hard to deal with, but we can at least see them for what they are – primal drives, like lust or greed, that must be civilised if we are to live socially well-adjusted lives. We let them out at appropriate moments, but know that they must generally be constrained by discipline.
Far harder to deal with are the subtler emotional pains. Those are the ones that cause doubt, that weaken our resolve, that fuel the subconscious resistance to going no contact, breaking free, resolving to recover. One of the biggest is the fear of loss.
Fear of loss
The decision to recover is the end of a dream; the death of hope. Intellectually, we can come to realise that it was always a false hope, that it was mostly illusion and fantasy, that we were projecting our desires onto LO in an unrealistic way, but until that moment of realisation arrives, limerence is the dominant emotional drive in our lives.
Even when there was never any prospect of a good outcome – if the limerence was unrequited, or the limerent was married, or there were insurmountable barriers in the way – the fact remains that the extraordinary force of the romantic craving is life changing.
LO represented the promise of transformation, of adventure, of novelty. It could be an absurd dream, an ignoble desire to escape responsibilities, a misguided belief that this magical other person can somehow make us feel right, but none of those logical objections to the validity of our feelings make any difference to their potency. Fundamentally, limerence is a powerful romantic longing that offers ecstatic union. Resisting it – doing the right thing – means losing a dream that enlivens us.
We would have to finally admit that we will not be with them, that the ending will be a defeat. No heavenly choirs or earthly pleasures. All that emotional energy spent for nothing.
That sense of loss is a classic example of disenfranchised grief. For married limerents, it is a shameful grief. Those are powerfully aversive sensations, and unfortunately, one of the main methods of mood repair that limerents have trained themselves into is daydreaming about LO and indulging in rumination fantasies. A nasty little trap that is difficult to escape.
Fear of closing doors
Another aspect of the fear of loss is the loss of opportunity. Decisively ending the connection to LO means losing all future opportunities to be with them. Perhaps you cannot be with them now, but maybe things will change in the future? Maybe they will change, and be less difficult? Maybe they'll get divorced (they do always complain about their spouse after all), and if you go no contact, you will miss out on the chance to leap in and rescue them from their singlehood. What's the sense of burning bridges?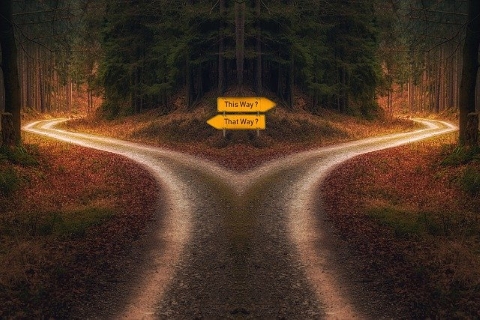 Furthermore, many of the best methods for ending limerence also make it impractical to remain friends with LO. That means that many limerents sabotage their recovery by trying to keep the option of friendship open. It's a natural impulse, because friendship is one of the best things in life, and LO is someone who you really like to spend time with, so the hope that you can somehow sustain some sort of relationship without suffering emotional catastrophe is understandable. Maybe if you put off making the decision for a little longer, your feelings will fade…
This hesitancy to make decisions can become corrosive. Reluctance to take action does not preserve opportunity; it just delays recovery. Paralysed by indecision, you end up taking no action, and instead stay trapped in limbo.
The comfort of the status quo
One comforting feature of limbo is that it is familiar. The highs and lows of limerence are old friends. You know what it's like, and you can keep going through the motions on autopilot without risking making things worse.
It takes courage to change. You have to leave the security of the known and strike out into an unknown future with no guarantees. That's one of the reasons I advocate so strongly for purposeful living. You are far likelier to feel courageous enough to strive forward if that future life offers the promise of fulfillment, growth and freedom than if it offers nothing but uncertainty. Taking control of your fate means there is a direction to your escape plan, a goal to aim towards.
Staying where you are is easy. Moving on is disruptive. The trick is to look forward to something new with excitement, rather than dwelling on what you've left behind with regret.
You can't always get what you want
All these subtle sources of emotional resistance come down to the basic truth that you can't always get what you want, but you still want it. Reconciling yourself to this unedifying fact of life is of course what wisdom, maturity, and adulthood is all about.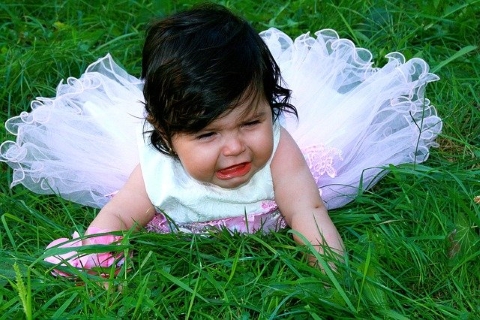 But, there's liberation in accepting the limitations of reality. You stop chasing rainbows and instead focus on what you can actually do to improve life, and realise that happiness is most reliably built by your own efforts, and not gifted to you by an angelic LO.
Hope for a better future, not for an LO you know isn't right for you. Let false hopes die, and cultivate better ones that actually do offer the promise of a positive transformation in your life.