One of the more painful scenarios that limerents have to deal with is when their limerence avatar is "unavailable people".
I've written before about the challenges of unavailable LOs. It's a psychologically rich topic, and I recently came across this video from the School of Life that has a rather caustic view of the subject:
There's a lot of interesting stuff here, and anyone who is beginning to practice purposeful living is well advised to analyse their own behaviour and see if they are, at some level, deliberately self-sabotaging to avoid the harrowing vulnerability of an authentic relationship.
However, I would add a couple of counterpoints to this perspective – specific to limerents and the psychology of infatuation.
1. The barrier may cause the limerence
Barriers and uncertainty are potent amplifiers of limerence. It might be the case that your limerence avatar really is "unavailable people" because of abandonment fears or desire for the familiar security of a fantasy relationship, but it could also be the case that limerence only occurs because of the unavailability.
If you feel the glimmer for someone available, the progress of any romantic connection can be relatively smooth – you check each other out, see whether you hit it off, and then either get together (ecstatic union) or get rejected (emotional pain). Either way, both of these pathways should neutralise any uncertainty and so would tend to diminish the limerence. In contrast, if you happen to feel the glimmer for someone who is unavailable, these options are not open. There is no way to discharge the tension, and the limerence escalates.
Even worse, if the barrier that makes the person unavailable is itself Romantic (or can be interpreted that way), then adversity will also heighten the limerence. Let's say that LO is married, but desperately unhappy, or has just been posted overseas for work, or is in denial about their sexuality. It's all too easy for the limerent to cast this as a Romantic barrier to be overcome through the power of their magnificent love – rather than a complex problem that the LO has to deal with personally, before they are ready for a committed relationship.
Barriers and adversity can drive a manageable crush into the mania of limerence.
2. You can't choose who you are attracted to
The message of the School of Life video is that finding unavailable people attractive, but available people boring, is a psychological evasion. That the subconscious fear of exposing yourself to a real relationship with a person that could wound you is so aversive that you instead retreat to a safely constrained fantasy.
While I'm not denying the insight, it does somewhat fail to address the problem that we can't control who we find attractive. You can't talk yourself into falling for the available person who doesn't excite you, any more than you can talk someone who isn't attracted to you into magically changing their own tastes.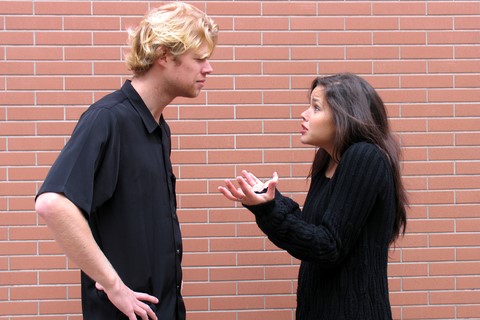 Being aware of the problem doesn't solve the problem, basically, even if it is a necessary first step.
3. A possible solution
One of the reasons why purposeful living is so useful for coping with limerence is that it makes you more decisive when the prospect of romance appears. The problems of uncertainty and adversity strengthening limerence are reduced when you are clearer on what you want from life, and act on those goals more directly and authentically.
A purposeful perspective allows you to avoid the trap of limerence limbo, and it gives you the humility to realise that, if your LO has personal problems, the responsibility for fixing those issues lies with them. Your limerence is unlikely to be of any use.
Another helpful feature of purposeful living is that it has most power in the early stages of a relationship. Really the challenges outlined in the video (and the objections that I've raised) boil down to a moment of critical choice in the early stages of romantic entanglement. Once you've felt the glimmer, what action do you take?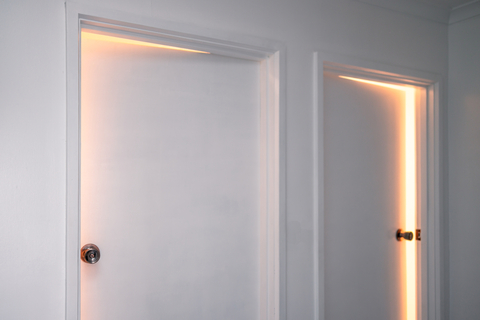 That critical moment is a sort of "entry ramp" to limerence. If you feel the glimmer, and then follow it with a learned pattern of rumination, romanticising and building a internal fantasy world around LO, then you are likely to guarantee you end up in limerence. If you instead recognise early on that the LO is unavailable, and resist the temptation to indulge in fantasy (because it runs counter to your purposeful aims), then the limerence can be effectively starved of fuel.
Similarly, if you feel the glimmer for someone who is available, then it is fine – positive even – to indulge in a bit of limerence-cultivation while also making a more decisive move towards letting them know you are romantically interested.
For those who are practiced in avoidant behaviour with available LOs, this can be another moment for self-awareness. If you are initially attracted to someone but then cool off when it becomes clear there are no barriers in your way, that cooling off process could be disrupted. You can't talk yourself into feeling the glimmer for someone you don't desire, but you can talk yourself out of taking action when the emotional risk feels too great. Calming that fear and nurturing the attraction is feasible.
The idea is that the soundest approach to romance is a sort of cautious optimism. If you do find yourself perennially limerent for unhealthy people, then it's wise to be more sceptical of the glimmer in general, but for many other people choosing whether to drive onto the limerence entry ramp can be a more conscious choice.
Overall, it always pays to spend the time recognising your behavioural patterns, understanding the roots of your desire, and then acting with purpose based on your life goals.
Achieve that, and unavailable people can lose a lot of their appeal.