I talk a lot about purposeful living, and why I think it's the best cure for limerence. In part, that's because limerence often manifests itself during periods of stress, grief, or other big disruptions to life, suggesting that it's a reaction to emotional pain. There's nothing like a big shock to make us question our lives and doubt our choices.
If we are living our lives with purpose, the impact of a life-shock is likely to be less severe than if we are rudderless – drifting along in a complacent autopilot mode is when we are most vulnerable to sudden, surprising collisions. A fulfilling life that gives us a sense of achievement, will make us much more resilient to the daily struggles that inevitably come from existing in a complicated world. If we are looking ahead with purpose, we know where we are going.
Simon Sinek has a thought experiment that I like. He uses it to illustrate how to inspire other people, but I think it's also a good analogy for purposeful living.
If you give someone a clear goal: "walk from here to that corner of the room," they know what to do. If you give them a vague goal: "start walking," they will be hesitant, but will eventually get going.
Now, if you suddenly place a chair in each of these two people's paths, they will react very differently. The first person will (perhaps after looking at you quizzically) walk around the chair and continue to the corner of the room. The second person will almost certainly stop dead. They will wonder what the chair means, why you've put it there, and what they should do now.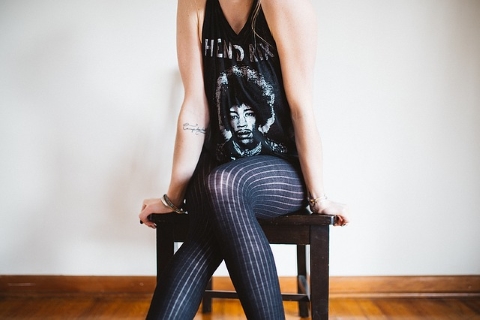 Sinek's point is that having a clear goal means you know how to respond to obstacles – you just need to find a way around them. The path you take is determined by the destination, not by the state of the road right in front of you.
The analogy with purposeful living is hopefully obvious – you know where you are going. When you are living with purpose, you react to the slings and arrows of fate by thinking "how can I adapt to this, and get back on track?" In contrast, people who are living a life on autopilot are more likely to think, "what the hell do I do now? What does this mean?" They react to the new events in their life instinctively, rather than purposefully.
Instinct as a mixed blessing
Instinct can be very useful, in the same way that a knife is useful. Applied with skill, it can prepare food that sustains you. Used carelessly, it can wound. The secret is to understand where your instincts are coming from.
When it comes to limerence, it's a fairly simple analysis. Presented with the hyper-reward of a limerent object, we instinctively seek more. I mean, who wouldn't? Here's this glorious source of pleasure and excitement, who makes us feel high every time they smile, and offers the promise of romantic adventure. It's not exactly rocket surgery figuring out how most people will react.
But other instinctive drives kick in too. If we're insecure about our own attractiveness, we act cautiously and exacerbate the uncertainty. If we're married, we act erratically, feeling that our behaviour is compromising our integrity but struggling to resist the urge to seek LO. If we are vulnerable to mid-life crisis we tip into a re-examination of who we are and what we want from our lives. If we tend toward avoidant attachments we will feel fearful about the strength of our desire.
Basically, our instincts are a phantasmagorical milieu of all our past experiences, good and bad, protective and destructive, useful and harmful.
Purpose refines and overrides instinct
The unreliable nature of instinctive behaviour makes it a very risky way of responding to limerence. This is where purposeful living really comes into its own. When you have a purpose, you make decisions based on how well they serve that purpose, rather than what feels good in the moment. But it works even better than that. Not only does purposeful living give you the motivation to override your limerent instinct to seek LO, it actually refines and reshapes your instincts.
When you are living in a way that gives you satisfaction and fulfillment, you will become instinctively suspicious of anything that threatens to disrupt that life. When you are living a life of quiet desperation, you will instinctively welcome disruption, especially if it comes in the form of exhilarating, euphoric infatuation.
That knowledge is useful, but in the absence of a time machine to go back five years and make life more purposeful, what can be done now? If you are in the thick of a limerence episode, what is the purposeful response? Well, here's one way of looking at it:
Right. Massive life disruption time is it? OK, then. I'll take this opportunity to reshape my life into one that I actually want to live.
Finding purpose
The core of purposeful living is getting to the point where it feels good to be you. To get there, you need to know yourself properly, and understand what gives you fulfillment. You need to develop the skill of honest self-analysis, drop the ego and pride, and accept who you really are and embrace that. You'll have limitations – we all do – but you'll also have strengths. Areas where you can excel and leave others wondering how you do it.
Maybe you have an amazing work ethic. Maybe you are unusually empathetic. Maybe you are highly focused. Maybe you are a natural diplomat. Maybe you are funny, strong, generous, diligent, conscientious, solitary, passionate, thoughtful, clever, ambitious, caring, cautious, enthusiastic, or inspiring – any and all of those traits can be strengths. So play to them.
There's an element of "find your passion, follow your dreams" to this, but purposeful living is a bit more earthy and pragmatic too. The goal is to find a way to make a living while doing something fulfilling, not to abandon your responsibilities and starve in a garret in the pursuit of artistic devotion. Purposeful living is about being the kind of person that you admire, focusing your energy and attention on the things that matter to you, and working to balance all of the demands and responsibilities that inevitably arise from a life of meaning.
Many people wonder how to even start on this process. They have been living a reactive life for so long, that they have lost touch with themselves. They have focused on others so much that they aren't even sure what they really want.
There's an exercise that I think really helps to resolve this problem, and all you need is a sheet of paper and a pen.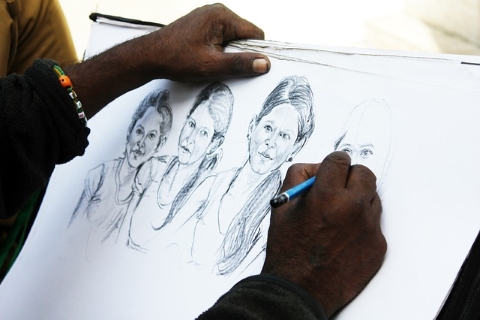 Fold the paper in half in both directions, so you end up with it divided into four quarters. Then decide on the four aspects of your life that matter most to you. Almost everyone will choose "love" and "health" as two of them, but the others can be more individual – work, money, travel, music, family, etc. Be honest. What really matters to you? Don't be tempted to pick things that you think you should care about, but actually don't.
Title the four quarters of the paper with those four life categories.
Now, imagine a life five years ahead of now. That's long enough to realistically make a change, but not so long that it seems disconnected from who you are in the present. For each of the four categories, write a wish-list of how you want that aspect of your life to be. You might surprise yourself with your answers.
Once you have your list, you have some direction. That's where you want to be. How far removed is it from where you currently are? What needs to change in your life to get you from where you are now to that ideal future? What is holding you back, and how can you remove those barriers?
You probably won't be able to reach perfection, but you can make enormous strides forwards just by setting out where you actually want to go.
---
Living a purposeful life is all about working towards that ideal future. Purpose is solid. It is achieved through consistent labour. It decides the direction you aim towards, and guides you to a life of happiness and security.
Then, when limerence comes along and drops a chair in your way, you simply walk around it.