A defining feature of limerence is emotional instability – someone else seems to have control over your mood. When they are happy, you are euphoric; when they are unhappy, you are anxious and insecure.
This loss of control over your own emotional regulation can be profoundly unsettling.
One of the reasons why purposeful living is effective as a "cure" for limerence is that it cultivates the deliberate practice of making positive changes to your life, regaining control over your mood regulation. Focusing on how your choices affect your future develops what's known as an internal locus of control.
This psychological principle asserts that believing you have the capacity to determine your own fate leads to much better life outcomes than believing that external forces are unbeatable.
Importantly, it doesn't matter how difficult your life actually is, or how many barriers you truly face, the outcome will still be better if you believe that you can take meaningful action to improve your situation. Whether or not you ultimately succeed in bringing about your ideal future through purposeful living, it's advantageous to believe it's possible.
To find out what your current "locus of control" is you can take an online test, but your initial gut reaction to the concept is pretty predictive about what the result is likely to be.
For example, many people on hearing the claim immediately start thinking of exceptions. What about extreme poverty? What about abusive parents? What about rigged corporate or economic systems? Only the privileged enjoy the luxury of an independent life.
Other people think it's self-evident. No-one is coming to save you. You have to take responsibility for yourself. Starting building useful things or learning useful skills and your life will inevitably get better. Stop making excuses.
When it comes to limerence, there is the additional complication that infatuation is so far outside the range of normal life experience that is almost defined by a sense of powerlessness. Our limerent objects seem to have sovereignty over us. We feel at the mercy of external forces – we are humbled by the desire they inflame in us, and our inability to resist their magnetism.
That illustrates an important point: even if we generally feel purposeful, our locus of control can vary in different areas of life. We may believe in our ability to progress in our career through hard work and good choices, but simultaneously believe that romantic love is mysterious, inscrutable, and governed by the capriciousness of fate.
To succeed in transforming the pain of unwanted limerence into renewal, we need to understand how to shift that locus of control from outside to within.
Limerence is happening in our heads. That's where the change in mindset is needed.
1. Demoralisation
When limerence transitions from euphoria to addiction, it is usually accompanied by a sense of emotional surrender. We admit defeat (even, secretly, relish it) and attribute our powerlessness to outside causes – they led us on, they're extraordinary, this is True Love.
For a while this brings relief, but as time goes on it becomes demoralising. Again and again we attempt to resist temptation, and repeatedly fail. We resolve to take action, pull ourselves together… and then give in to the craving. Running on instinct leads us deeper into limerence.
Repeat this process enough times and we can develop learned helplessness. This idea is well explained by a classic experiment on dogs. One group of dogs were harnessed in a cage with a floor that delivered an electric shock. They could learn to shut off the shocks by pressing a button. However, a second group of dogs were just harnessed, with no off-switch, and so were (unknowingly) dependent on the first set of dogs to end the pain.
Once trained in the shock chambers, the dogs were transferred into a new set up where they could escape a floor shock by jumping over a small barrier into a second compartment in the cage. The dogs who had access to the off-switch during training quickly learned how to escape the pain. The second set of dogs, who had learned that they had no control over the seemingly random shocks, simply sat in the first compartment, whimpering, and waiting for the punishment to stop.
All they had to do was to take a small step over a barrier, but they had been trained into helplessness.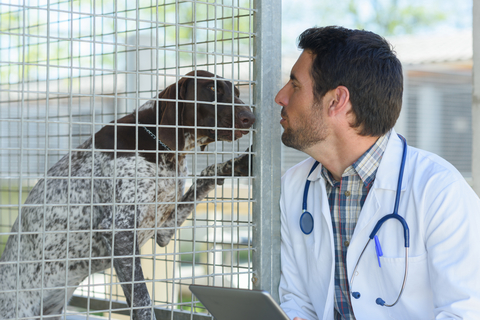 2. Barriers
To continue with this analogy, sometimes the barriers between the electric shocks of limerence and the freedom of purposeful living can seem insurmountable, even for a motivated pup.
You may feel trapped by responsibility, or stifled in an unhappy marriage. You may have already crossed a line with LO and be too scared to disclose your infidelity to a spouse. Your life may be so entangled with mortgage, children and finances that you don't feel you are making a free choice and can't leave even if you want to. You may have professional or social connections that mean you cannot go No Contact with LO.
The demoralisation may be so profound that you have given up trying, because everywhere you look for solutions just presents new problems.
There are real, practical and sizeable barriers between limerence limbo and freedom, but you only really have three choices – try and overcome them, find a path around them, or cower on the floor and hope that someone else turns the electricity off.
3. Changing mindset
Resistance to change generally comes from fear. The thought of changing your narrative, changing your behaviour, confronting difficult barriers, is aversive. One of the reasons we give up so readily is to avoid that discomfort. Getting past that discomfort requires a shift in mindset.
One technique is radical acceptance. Life is hard sometimes. It is not possible to escape suffering. The world can be profoundly unfair, and good people suffer hardship through no fault of their own. Accepting that truth does not mean validating or discounting the pain, it just means accepting the limits of what you can control and acting within them.
For someone trapped in person addiction, this might look something like:
I'm in a mess. It's partly my fault. I feel powerless, but I have to change my behaviour to get out of this.
You might think at this point "that's all very well, but I still don't know what to do!"
Really?
Mostly, if we're honest, we know what we need to do to improve our situation. We just don't want to do it. We all know we should sleep well, eat well, exercise regularly, act with integrity, support our friends and family, be compassionate to others (but not sentimental), and be true to ourselves. Remarkably few of us manage it.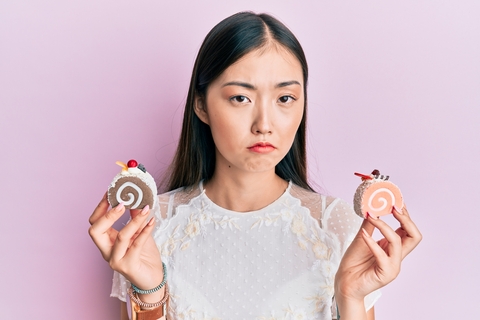 Radical acceptance reveals why honesty is such an important foundation stone for purposeful living. If you are going to improve your situation, you have to accept it as it is, and not make excuses or rationalisations.
4. Taking action
Like many people, I've read dozens of books on habits, behavioural change, focus, addiction and productivity, all full of excellent advice, but all being followed by a limitless number of new titles. The reason that the self-development field remains so vibrant and active is that transitioning from learning to doing is really tough.
From all that reading, and all the theories expounded, there are two principles that seem to be universally agreed on.
First, don't try and leap the barrier in a single bound. Take it in stages. Keep it simple. Just as you wouldn't go to the gym and try and bench press 300 lbs without practice, mindset change is a process of small gains adding up over time and moving you consistently into a more purposeful mode of being. Get into the practice of taking small steps in the right direction. Do one thing that moves you closer to your vision of a purposeful life everyday, and you are underway. You will make astonishing progress over the course of a year.
Second, one of the most powerful levers for shifting mindset is recognising that doing nothing is also a choice. Inaction is the decision to stay where you are. It means you will remain in the same situation, suffering the same emotional toll, using the same maladaptive coping strategies, but also getting older and more demoralised.
Small acts of courage compound. Changes add up. Staying where you are is worse than moving in the right direction, however slowly.
Don't be a dog trained into helplessness, cowering in a cage.
Take the first little leap to freedom.