One of the consequences of unwanted limerence is that it forces you to face some important problems. Counterintuitively, limerence often erupts when life has been coasting along pretty well – but the benign neglect of overlooking the disappointments and dissatisfactions of life has quietly destabilised your psychological resilience, and made you vulnerable to limerent infatuation. When the life-quake of limerence hits, it becomes impossible to ignore those eroded foundations.
Today's case study is a good example of this principle. Zoe got in touch about her situation, in which she became limerent for her new boss, who turned up at her office for a six month secondment and made a big impression.
Zoe and Boss connected emotionally, and Zoe fell headfirst into limerence. Both of them are married, and the emotional affair (as she sees it) never progressed to the point of disclosure. It remained, for Zoe, a private agony, which came to a natural end when LO's secondment finished.
LO was like the mirror universe version of my husband. He's the same type physically, but so different in personality. He's musical, extrovert, communicative, passionate about social justice, but my husband is quiet, shy, never wants to go out of the house and has no ambitions or even hobbies.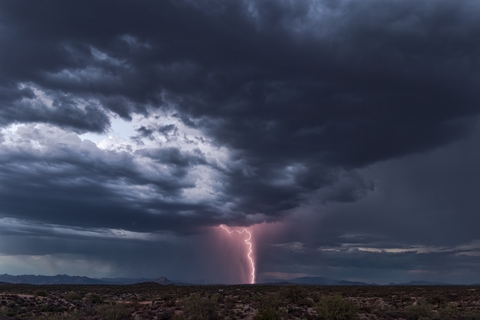 I feel like the limerence has made me see how little my husband and I have in common. I'm glad I didn't have an affair with LO but I can't keep pretending anymore that everything is fine at home. I've tried talking to him about it, and he just gets moody and says I'm never happy. The worst bit is I know he's right – I'm not happy, but I can't tell him why not or what caused it. I know I'm not being fair to him because I'm so restless and demanding and he just wants to carry on with our life as it was. It's like have I been lying to him our whole marriage because I didn't know I wasn't happy, or was I actually happy but now I'm not because I felt such a strong feeling for LO that I never felt for my husband?
After a clarifying email, Zoe confirmed she hadn't been limerent for her husband, and this is her first experience of limerence. She knows her husband is a good man who loves her and wants the marriage to work, but she's finding it hard to believe that they have a future together.
I know what you say about purposeful living, but every idea I come up with for a change I want to make or a new goal to chase they don't include my husband. I just can't imagine us doing things together. Am I throwing away a good life because limerence has made me crazy, or am I just scared to quit because I don't want to hurt him?
In summary: limerence shook Zoe out of an emotionally complacent life, and she now feels trapped in a marriage to an incompatible husband.
They have no kids, and are in their late twenties so plenty of time left for reinvention. What's the correct answer to her dilemma?
As is my habit when faced with these impossible scenarios – where only the correspondent knows the full story and suffers the consequences of their choices – I'm going to pose some questions that help illuminate the problem rather than offer advice.
What is your ideal marriage like?
People have different expectations about marriage, some of them reasonable, some of them not. When experienced psychologists and therapists review a lifetime of relationship counselling, they tend to come up with a few key factors that determine the success of a marriage:
Romantic intimacy
Mutual respect
Open communication
Shared values
Compatible life goals
Not having all five is OK. Not having more than a couple is a serious problem, and not having mutual respect is fatal.
Fortunately, all these factors can be cultivated over time, especially if it's done cooperatively with your partner. Probably the best place to start is open communication, as this can help clarify values, life goals, and can also build respect. It can also help mutual understanding of your expectations around romantic intimacy and the relative importance of affection, touch, emotional support, and sex for each of you.
If the prospect of leaping into conversations this serious with your partner is overarousing, then focus for now on getting your own ideas straight. What do you want out of your marriage, and what are you willing to give?
How vivacious were you before limerence?
Limerence is seriously energising. The giddy mix of euphoria and emotional gratification can make the world seem full of joy and promise and opportunity. This is a time when many limerents feel supercharged and full of enthusiasm and optimism. Contrast that with everyday domestic life, and most marriages (and spouses) will seem dull.
It is good to carry over some of the energy from limerence and direct it into a new, purposeful drive to improve life. That's desirable. But, ask yourself honestly how bubbly and vivacious you were before you met LO? How would you have reacted if the roles were reversed, and you came home from a wearisome day in the office to a husband asking you to go out to a gig with him because you never do anything together anymore?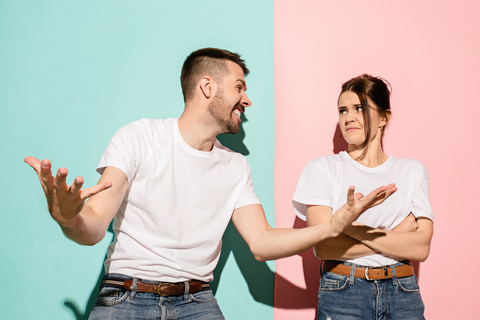 Being charged up with unspent limerence energy can be wildly stimulating for you, but it isn't contagious. Be realistic about how your new enthusiasm impacts on your husband, who hasn't had any of the emotional high that you're riding on.
Does your husband know what's at stake?
A familiar lament among abandoned spouses is "I had no idea they were so unhappy". Sometimes this is willful blindness of course, but there does seem to be a surprisingly prevalent belief among unhappy spouses that a good partner should be attuned to their psychic distress through empathic sensitivity.
It's striking how many couples who split up have this dynamic: one of them reports having laboriously, single-handedly tried to save the relationship, while the other was blithely unaware of their efforts or how serious the jeopardy was.
Going back to the importance of open communication, it's generally better to express your feelings unambiguously. You need to be clear that this isn't just temporary restlessness, or a kind of free-floating discontent, but a serious threat to the future of the relationship that has to be addressed by both of you.
Your husband may continue to stonewall or argue or avoid the issue, but at least you'll know that you laid it all out as clearly as you could. Alternatively, you might discover that he is also unhappy with the status quo, but doesn't know what to do about it, and is actually in the same state of "coasting" that tripped you up when an LO appeared.
That might be an important first step in both of you recognising the problem and finding a way to transform your lives.
What do you expect from a partner?
Limerence is largely built on fantasy. The LO seems amazing – just by being with them you get a thrill of euphoria. They seem to light something up inside of you and make you feel good just by their inherent magnificence. But as I've said before, all those emotions are generated within you as a result of your own personal history sparking off their limerent cues, they aren't gifted to you by LO.
A consequence of this reality is that, once the limerence passes, LO will lose their magical powers of enchantment. If you are fortunate, the deep love of bonding will replace the fireworks of limerence and keep the positive connection alive, but it's just as likely that when LO loses their lustre, they turn out to be just as ordinary as everybody else.
That moment is critical for a limerent's future. Do you accept that the firework show is over, and that it's time to decide whether the fundamentals are strong enough to build a long-term relationship together, or do you seek a new limerent object to reignite the emotional extravaganza?
Fundamentally, other people can't fix deep-rooted dissatisfactions for you. Right now, LO seems like an escape from domestic obligations, but life with them would inevitably have its own disappointments and burdens. You definitely want a partner who is good for you – supportive, loving, attractive – but it's a hollow life to depend on someone else to supply your energy, enthusiasm and joie de vivre.
Your husband isn't letting you down by being himself. You may not be compatible in the long run, but nobody is able to meet the shifting emotional needs of their partner effortlessly and automatically. It takes work and a willingness to compromise to navigate the choppy waters of married life.
---
Hopefully those questions provoke useful thoughts, but to end with a more straightforward suggestion: the best place to start is self-honesty. What do you really want from life? What are your expectations of marriage? Can you clarify exactly what your values, goals and romantic needs are, and do you think they are compatible with your husbands hopes and needs?
Once you have that straight for yourself, it's much easier to communicate clearly when the time comes to address the issues with him.