A couple of days ago, Oldtimer jumped into the comments section of an old post about the implausibility of being friends with an LO. The comment was thought-provoking:
I have come back to say that now I am good friends with the person who used to be my LO.  I couldn't be friends with the LIMERENT OBJECT, but when he ceased to be an LO, he became a real person, and over time, I became friends with that person.  We like and trust each other, support each other through difficulties, rejoice in each other's happiness.

I can cry and share my feelings with him and not feel any desire for him in a romantic way.
It's worth reflecting on this scenario, as it carries within it several important insights about limerence and what it does to our brains.
1. Seeing them as a real person
The first and most obvious insight is how the relationship with LO has shifted in Oldtimer's mind. When LO was a limerent object  he was more of an ideal construct, a vehicle for romantic hopes, a screen to project a fantasy movie onto. It's hard to get to know someone on those terms. Being with them just bombards you with emotional reward and arousal, drowning out any real chance of hearing them clearly, or interacting with them authentically.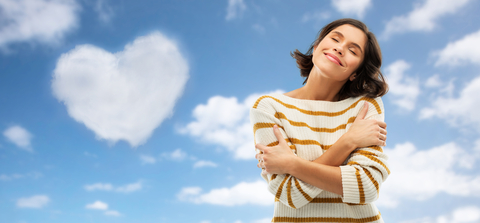 That illusion has to fade before you can actually perceive the real person behind the dream persona.
This is not unlike the conundrum about whether or not a limerent object can be a good long-term partner. To be honest, it's almost impossible to feel your way to the truth of this, until the limerence mania has passed. If you can get your executive to take control and identify incompatibilities objectively, you stand a chance of making a rational decision early in limerence as to whether to risk going deeper.
Similarly, there should be clues to let you know whether someone would make a good friend based on observable traits like character, compassion, trustworthiness and shared values. That can help you decide whether it's worth trying to grind through the limerence, or admit that it's better to walk away.       
2. What qualities make a good friend?
Linked into the preceding point, it's important to have a clear idea of what the friendship with LO would mean for you. In the original post, I used the Aristotelian framework for classifying friendships. Sometimes people object to this slightly judgmental and transactional view of friendship, believing instead that a true friend is someone who you stick with through thick and thin. It's a perspective I can understand, but it also means your friendship group can end up being large and haphazard, and dominated by people who demand a lot and give less.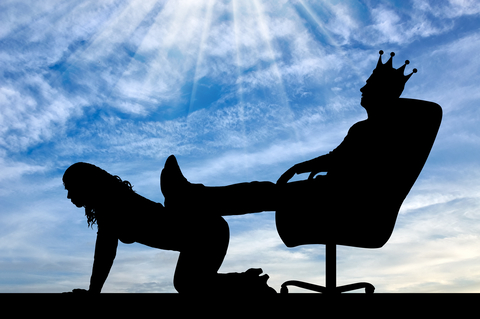 Unsurprisingly, I advocate for a more purposeful approach to friendship, where those based on reciprocity, mutual respect, and mutual enrichment are prioritised over more casual connections. The problem with this is that it requires you to be rational and clear-headed, which is not the usual state of mind during limerence.
So, how can you tell what is a good foundation for a friendship worth cultivating, versus a limerence-addled delusion? Here are a few suspicious reasons for wanting friendship:
You feel energised by their company
You provide unusually deep emotional support to them
You seek unusually deep emotional support from them
You revel in your shared intimacy
You would start a romantic relationship if they initiated it
While good friendships may well involve some of these features, they are also strong indicators that limerence is driving the desire for a closer friendship to get the additional fix of limerent reward.
3. When are you "safe"?
It's so tempting to say "never", but Oldtimer proves that's overly pessimistic. It is possible to become friends with a former limerent object, but you do need to have a clear understanding of why and how you overcame your limerence.
We've previously discussed the ways that limerence usually ends – mainly either by reciprocation or starvation – but toughing it out until it goes away through fatigue could conceivably be another option.
However you get there, there are some definite indicators as to whether you are truly over an LO:
You wouldn't want a romantic relationship, even if they asked
You no longer feel giddy with covert excitement at the prospect of seeing them
You feel no impulse to conceal or minimise the friendship to others
You don't seek them as your primary source of emotional comfort
You feel no discomfort around their spouse or significant other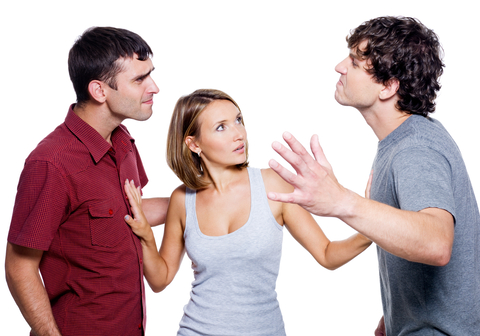 4. How can you get to friendship more quickly?
OK, so maybe you are in the scenario where your LO is a potential good friend, and you really want to get over your feelings and get beyond the limerence to a worthwhile and life-enriching friendship. Is there a shortcut?
Good LOs are hard to get over. The deprogramming tactics of ruining happy fantasies and focusing on negative interactions are counterproductive to remaining friends. Similarly, No Contact, while effective, would also snuff out most friendships. So, what tactics could you use?
If you and they are single, you could go for disclosure. Limerence thrives on uncertainty and hope, and so removing those two factors from your relationship (by being totally open and seeking direct answers) neutralises their power. Ironically, once you are sure you want the limerence to end, you can stop worrying so much about tiptoeing around, and finding the best way to frame every interaction to optimise the chance of reciprocation. Instead, you can relax and be honest.
That said, disclosure is a bad idea if you or they are not free to act on your feelings.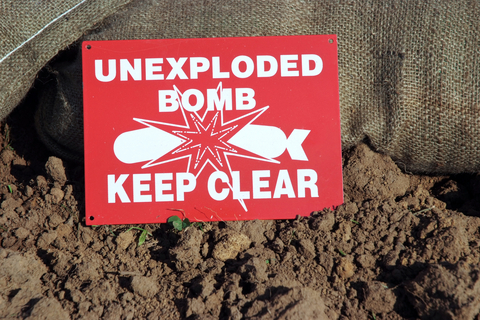 Finally, as always, the unifying idea, the panacea of limerence recovery, is purposeful living. Think beyond the limerence and to a life in which you are pursuing your purpose and they are not the focus of your attention. Friends will have an important role in any well-lived life, but LO should just be one among your group, not the centre of your world.
If you can get to that point, there is a chance you can help each other grow, and develop into the kinds of people you want to be – rather than deifying them into the source of all hope, meaning and reward.
Well done, Oldtimer!
Thanks for sharing.