The average duration of a limerent episode is between 18 months and 3 years.
That estimate comes from Tennov's book, and was based on interviews with hundreds of people struggling with romantic obsession. However, she also added a slightly demoralising qualification:
The extremes may be as brief as a few weeks or as long as a lifetime.
This is one of the commonest questions I get asked, and often in the manner of "when will this be over?" Somewhere between a few weeks and a lifetime is not a terribly helpful response, but it genuinely is true that limerence can vary that substantially.
Why? What determines the duration of an episode? Does the strength of the limerence affect how long it lasts? Is there a reserve of emotional fuel that either burns brightly and quickly, or slowly and steadily?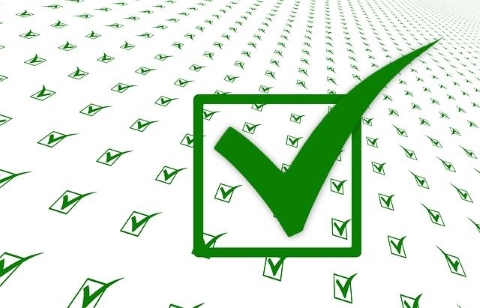 OK, no more teasing questions. Here are the factors that affect limerence duration:
1) How it starts
If you are single, and LO is single, and you establish fairly early on that there is some chemistry between you, then you are likely to be on the "hot and fast" track to limerence euphoria. If you are both limerents, then you get to enjoy the elusive "ecstatic union". Limerence that leads to this outcome will also tend to burn out quickly, but not always at the same speed for both partners. That can lead to a tumultuous ending, as one limerent panics and overreacts because the other is emerging from the limerent fog and showing more independence. This is the rocky patch that limerent couples often hit at the 18 month to 3 year mark as they have to face the reality of how strong the relationship is after limerence has passed.
A second scenario is that there is a mismatch in attraction or relationship status, and LO does not reciprocate straightforwardly (while giving enough hints to keep the limerent hopeful). In this case, the limerent is at risk of getting trapped in some sort of confusing friendzone. Once in that trap, they may battle their true feelings in the hope that they might be able to just be friends, or they might sink ever deeper into reverie as they bide their time in the hope that they might one day win LO over. Both of those scenarios are likely to significantly prolong the limerence episode.
Another possible starting point is a single limerent who is open to dating, and maybe feels a glimmer with a few proto-LOs, but without fully crystallising into full blown limerence. In those cases, there may be several short-lived periods of excitement and euphoria, but the "limerence potential" sort of transfers between candidates. Until one stands out.
Finally, if the LO turns out on closer inspection to be highly unsuitable or disagreeable then limerence can be snuffed out early in the process, before the full transition to person addiction. Those limerents may also measure their mania in weeks or months.
2) How LO behaves
Some LOs are addiction engines. They act in a way that seems designed to provoke a limerent reaction. We've talked about these troublemakers before. Whether consciously, or unconsciously, they cultivate just the right combination of hope and uncertainty in the limerent to start the rollercoaster of elation and dejection that disorients and scrambles judgement. That can push the limerent into a cycle of endless rumination that makes LO the central focus of their inner world.
The very worst are the LOs that give a short burst of intimate attention that feels divine, but then fades to almost nothing. And just when the intrusive thoughts have worn you down to the point that you are finally starting to give up and believe you can move on, they briefly pop back up with a message from nowhere.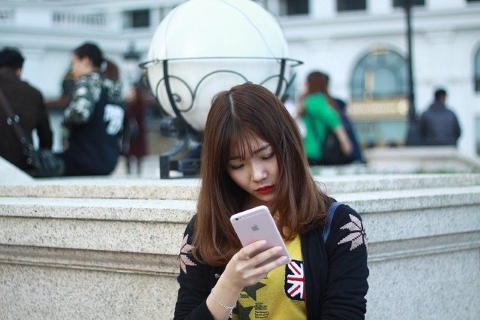 That kind of behaviour can keep the limerent fire burning indefinitely. Just when the embers were cooling, along they come like a pair of wheezy bellows to puff you up a bit – just so they can bask in the warmth of your admiration.
A subtle variant on this hook is the LO who needs you. OK, they are not actually willing to commit to anything as conventional as an actual relationship – because life is complicated and they don't want to burden you with their shit – but when they need you, they really need you, because they don't have anyone else in their life as stable and supportive as you.
Again, this might not be cynical on their part – they may genuinely be a hot mess – but the outcome is the same for you. Periodic rejuvenation of limerent feelings that are never allowed to fully subside.
3) The presence of barriers
Sometimes it isn't the LO that's the limerence amplifier. Sometimes it's external barriers. Perhaps it's marriage, perhaps it's disapproving family, perhaps it's some other source of secret shame.
Barriers act as an accelerant, because adversity makes you want the reward that is being kept from you with extra fervour. You nurture it within as a hidden desire, an unattainable utopian dream.
There's romance to the idea that – but for the unfairness of fate – you could be with your heart's desire. Unfortunately, that also prolongs the limerence, as you are likely to have bouts of emotional excitement as you gravitate closer… before crashing into the barrier and bouncing apart again. Bruised, but unsatisfied.
That inability to resolve the craving keeps the limerence hunger growling.
4) Consummation
This is a double-edged sword. If you actually succeed in having sex with LO, it could go two ways.
First, the sex could be great, but then LO could flake out on you, leaving you desperate for more. Just at the moment of finally tasting your deepest desire, it's taken from you. That is maddening, and of course prolongs the obsession as you try to make sense of what went wrong. Worst of all, the LO may be totally up for periodic hook ups in a friends-with-benefits way, reviving your limerent ardour each time.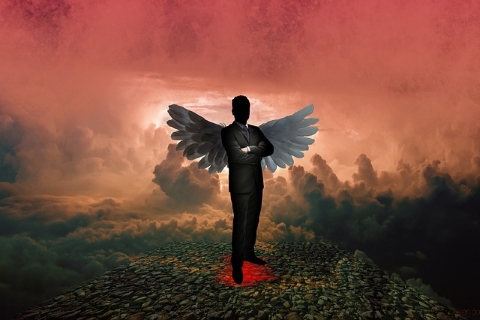 The second possible outcome of consummation, though, can be the end of limerence. If you do form a more stable relationship with LO, with regular sex and affectionate intimacy, your greatest hope is fulfilled and the uncertainty fades. That removes two of the most powerful drivers of limerence. It's not that you'll suddenly fall out of love, but the altered mental state of person addiction will start to subside as the reward-seeking circuitry quiets.
Sexual consummation may not be the biggest factor in every case; emotional consummation may be more important. Either way, though, being tantalised by your heart's desire can send you crazy, but securing it completely can end the madness.
5) Your mindset
All of the preceding factors are, for the most part, out of your control. The single biggest factor that determines the duration of limerence is how you interpret the experience.
We've talked before about how limerence is happening in your head, and so your mindset is the key to recovery. If you perceive limerence as a threat to an otherwise happy life, you will seek ways to avoid and reduce it. If you instead see limerence as a glorious blessing, you will obviously seek to prolong it.
Your reaction to the experience of limerence is central to its duration. Your mindset will determine the impact it has on your life. Developing that internal locus of control will put you in charge of managing the situation.
6) Your purposeful life
This brings us, with a sense of glorious inevitability, to purposeful living. All of the factors that influence the duration of limerence are dependent on where you are in your life, what your goals are, and whether you are emotionally resilient or vulnerable to psychological capture. 
If you are romantically free and looking for love, then purposeful living will help you seek promising LOs who offer reciprocation, while avoiding players, narcissists, and flakes. If you sense that LO is not really into you enough, you'll politely decline entry to the friendzone, and seek a more balanced connection elsewhere. If you are already in a committed relationship, you will recognise that the barriers between you and LO are a helpful fence that can keep you honest, not a tragic twist of fate that keeps you from fantasy love. Better yet, the onset of limerence could be a spur to start analysing why you are feeling drawn to another person and how your romantic connection with your partner may have deteriorated.
Purposeful living means paying attention to what's happening to you, reflecting on the experience of limerence, and learning from it. That makes it highly likely that you can avoid getting deep into limerence in the first place, and dig yourself out faster if you do succumb.
---
Ultimately, the answer to the question "how long will my limerence last?" is: until you take decisive action to end it.