One of the cornerstones of purposeful living is having a clear understanding of your own goals and motivations. This principle might sound self-centred, but it needn't be – your purpose could be helping others, or caring for your family, or volunteering, or throwing yourself into charitable work. The idea that you are spending your time doing something meaningful and fulfilling, does not mean that you are indifferent to the success of others.
I don't often write about the foundations of a purposeful life – being more preoccupied with limerence recovery for the most part – but recently I've been thinking about why purposeful living provides such effective psychological resilience against limerence.
Locus of control
One important aspect, I think, is that purposeful living corresponds with developing what the personality psychologists call an "internal locus of control".
The idea here is that individuals who interpret the outcome of events as being caused by internal factors (their choices, their behaviour, their effort) are better able to cope with setbacks than people who believe that external factors (other people, government policy, cultural forces beyond their control) are more important.
Obviously, circumstances will vary, and all important events will have some blend of internal and external forces, but the basic idea is that we each have a propensity to favour one or other extreme when we are trying to make sense of why things have gone wrong.
For people with a purposeful mindset, they will look first to how their behaviour contributed to the situation – and even if there really are external forces that are impractical to overcome, they tend to anyway ask "OK, that's unfair. Now what?"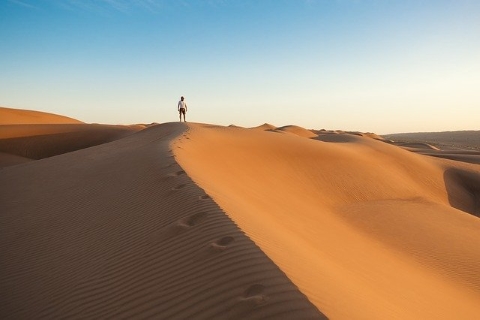 For limerents struggling to cope with emotional overwhelm this is a very helpful attitude. Yes, LO could be deliberately cultivating your infatuation for selfish purposes, yes, you work with them so you can't simply avoid them, but what can you do to improve your situation, within the limits of your sphere of influence?
A less obvious corollary of this principle is that the self-sufficiency and self-confidence that naturally grow from taking responsibility for your fate can lead to greater tolerance of others. Why this helps with limerence is subtle, but important.
Tolerance versus respect
Having an internal locus of control tends to shape your outlook towards others into a "live and let live" perspective. Society becomes a collection of individuals trying to work out their own lives, and helping each other in a voluntary and cooperative manner. I'm figuring out what's best for me – you do you.
I think this promotes tolerance. Other people can be different, can believe different things, and that's fine. You don't have to agree with them, you may think they are completely wrong, but you don't seek to control their behaviour or manipulate them into changing. You can strenuously disagree about religion, politics, infidelity, and any number of other emotionally-charged topics, but you accept other people's freedom to hold their own beliefs.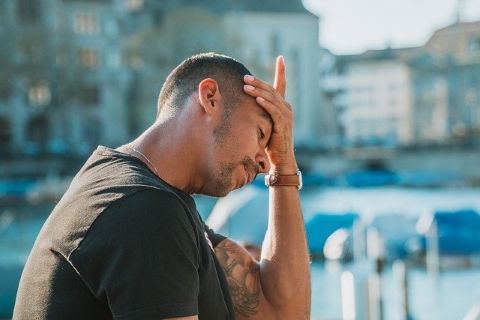 People with an external locus of control can struggle with this tension. They often prefer respect over tolerance as a guiding principle for regulating interpersonal disagreements, and feel that a lack of respect is antisocial and destructive. This fits with the idea that social harmony is important for regulating the mood of people who look outward for comfort or relief. The difficulty, of course, is defining what is meant by respect – a term that could range from due regard for other people's feelings, all the way up to requiring active endorsement or admiration.
This might seem like a pedantic, semantic distinction, but there is currently a battle raging at the University of Cambridge over exactly this issue: should academic discourse be tolerant or respectful?
Disagreement doesn't damage self-worth
A benefit of favouring tolerance over respect is that disagreement doesn't threaten your self-worth. To give a personal example, when I was younger I was confounded by the fact that some of my friends were Christian. Being an atheist, I naturally assumed that this obviously reflected childhood brainwashing, and that it was my duty to explain to them why they were wrong. The disagreement between us clearly came from them failing to understand the self-evident truth that I could see, and so if I could just get them to listen to reason, everyone would be happy.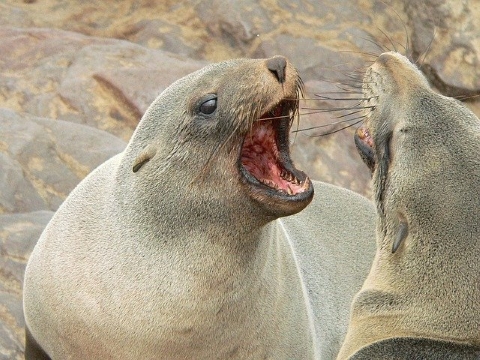 I consider it a milestone in my maturation when I finally realised that their beliefs took nothing from me, did not diminish the validity of my own decisions, and that they had access to all the same information that I did, but had simply reached a different conclusion. My world expanded immediately, as I could now disagree constructively, learning from them rather than debating them, and refining and improving my own understanding of the world and the people within it. I ended up marrying a Christian, which would no doubt amuse some of those old friends whom I used to tire with rhetoric.  
Since then, I have occasionally experienced the counter-phenomenon. People who become angry and defensive when they learn that I made different decisions to them, who are infuriated that I listened to their advice about parenting but didn't follow it, or who take my different political viewpoint as a personal attack, or critique of their beliefs.
When you only expect (and offer) tolerance, you insulate yourself from the danger of feeling disrespected and undermined when someone disagrees with you.
Letting go of unreasonable LOs
Bringing this cloud-level philosophising back to street-level limerence management, one of the best ways to protect yourself against unreasonable LOs is to accept them as they are. They could be behaving abominably, lying to you, leading you on, giving mixed messages, but… being a jerk isn't actually illegal.
You can choose to tolerate them as they are – don't expect them to change, don't demand respect they'll never give, and don't waste precious time and energy trying to get them to admit the error of their ways. You tolerate their poor behaviour, but choose to avoid them. You have your own goals, your own purpose, and they have theirs. Clearly, your values and goals don't align, but there's nothing to be gained by being outraged about it. It's fine to dislike someone, but tolerance means you don't grant them the power to manipulate you anymore by overreacting to their unreasonable conduct.
Cultivating an internal focus of control is very freeing. You can work on developing your purpose, and seek out other people who align well with your true self. When other people let you down, you tolerate their failings and get back on with your own work. Just as you hope others will tolerate your own blind spots, frailties and shortcomings.
When you let go of the urge to control other people, you find that they are less able to control you too.
And that is a massive benefit in overcoming unwanted limerence.