Limerence can cause a profound shock to our sense of identity. Limerence is by definition extraordinary – it takes us outside ourselves, transcends our mundane everyday lives, upends our previous certainties. That can cause something of an identity crisis, especially if the limerence is frustrated by barriers or uncertainty, or focused on a toxic limerent object.
As I've previously argued, we tend to make sense of the world through stories. When limerence comes along as a call to adventure, we are often forced to reassess who we really are. Like the heroes and heroines of all great stories, we typically start our adventures from a stable and predictable status quo. It is not until we are tested that we discover our true character.
An inevitable consequence of this tendency to think in stories is that we cast ourselves into an archetypal role in the adventure of our own lives. An important part of purposeful living is therefore to choose your adventure wisely.
Developing more self-awareness about who you are is the first step in deciding who you want to become – ideally the best version of yourself that you can strive towards. That begins with deciding what the onset of limerence means in the plot of your life, and what kind of protagonist you want to be. 
1. The Byronic hero
One way to deal with temptation is to rewrite your own history to rationalise why it's acceptable to give in.
Oscar Wilde had a lot to say about temptation. In Lady Windermere's fan, Lord Darlington famously quips "I couldn't help it. I can resist everything except temptation." In the Picture of Dorian Gray, louche aristocrat Lord Henry Wooton asserts "The only way to get rid of a temptation is to yield to it. Resist it, and your soul grows sick with longing for the things it has forbidden to itself, with desire for what its monstrous laws have made monstrous and unlawful."
Wilde was capturing that Romantic sensibility that rejects the social conventions that constrain the spirit. Although laced with irony, the sentiment is that of Byron or Don Juan – true living comes from embracing sensual appetites, casting off abstinence, and daring to take what you want from life, consequences be damned.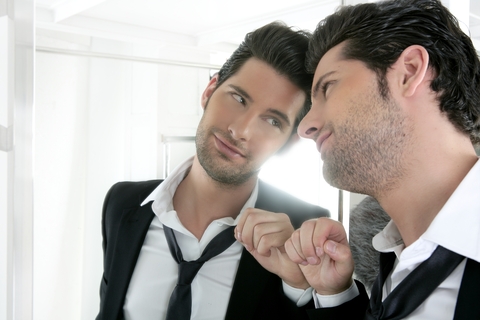 In the midst of limerent temptation, this is an appealing story. It's easy to reflect on how you've always denied your real desires, always been well behaved, never fully lived like a romantic hero.
It's self-serving, obviously, but the archetype of the swashbuckling romantic fits neatly into the emotional and erotic exhilaration of limerence.
2. The tragic hero
Another way to conceptualise your own limerence story is as a tragic hero. Aristotle defined this archetype as a virtuous person who was handicapped by a fatal flaw – often pride or ambition, but sometimes hopeless love. The tragic hero battles to resist their personal temptation, but is doomed to fail, usually to their literal doom. For the audience, this brings catharsis as sympathetic suffering for a good person brought down by fate.
Classical examples would be Lancelot and Guinevere, Romeo and Juliet, or Oedipus. More modern examples would be Jay Gatsby, Severus Snape, or Tess of the D'Urbervilles. Typically, we feel much more sympathy for naive or star-crossed lovers than we do for tragic heroes like Macbeth or Scarlett O'Hara who are brought down by hubris.
Casting ourselves as a tragic hero or heroine is a way of making sense of limerence as a cosmic force, as something beyond our control, or ability to resist. We are victims of fate, carried to our doom by the inescapable narrative momentum of tragic love.
3. The noble hero
Finally, another way of making sense of frustrated limerence is as a struggle. When life throws a disruptive challenge at a noble hero or heroine, attacking their personal vulnerabilities and testing their moral resolve, they fight the seductions of desire and make personal sacrifices to do the right thing.
The noble hero or heroine suffers all the same temptations and fears as the tragic hero, but overcomes them and preserves their integrity. Adversity reveals a strength of character that they didn't know they had.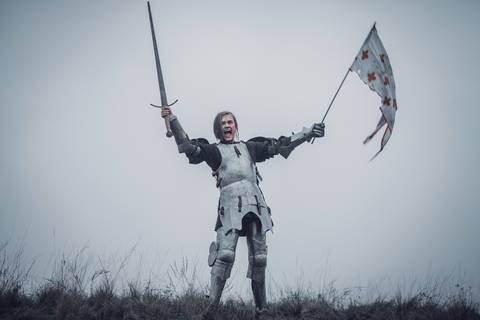 Crucially, the hero or heroine must be beset by doubt, and must undergo a personal transformation, if they are to be truly relatable and admirable.
This protagonist emerges from the adventure chastened – humbled even – but wiser and undefeated. Through their efforts, the future is brighter and peace is restored to the kingdom.
4. The casting agent
It's easy to see how the trial of limerence can map onto any of these narratives – we can imagine ourselves in any of the roles. They can all make sense of the situation. We could be a bold adventurer breaking free of our chains, a tragic romantic fool caught in the winds of fortune, or a noble soul facing the challenge of a lifetime but willing to take it on.
But these are all, of course, stories.
The fortunate thing is that this is the story of our own life, and so we are not only the protagonist, we are also the director and casting agent. That means we get to decide who we want to be and how the story ends. Looked at that way, there is only one purposeful choice.
We can marvel at the boldness of the magnificent bastard, we can sympathise with the tragic victim, but we can only really respect the noble hero. Wanton self-indulgence leads to spiritual corruption. Tragic love is passive, and defeatist. Nobility comes from battling, from facing your limitations, from facing your demons, and from striving to live a better life. Against the odds, if necessary.
To recast yourself into the role of noble hero, you have to take responsibility for your fate. You have to believe that the future can be better because of your efforts, and that the personal transformation is worth the sacrifice.
That need for change – and the spirit of psychological openness needed to embrace it – is the next element of purposeful living.
We'll go deep on the idea next week.