Commenter Maddie asks about the disorienting strangeness when limerents – especially ones who have embarked on affairs – rewrite the history of their marriage. Suddenly, a life together that had involved all the usual ups, downs, joys and tragedies, becomes instead an unbroken series of disappointments and insults. It's like someone went into their memory banks and deleted all the happy bits, so that they can only remember the negatives. Plus, of course, they were powerless to act on this at the time (for some reason) and my god what an insensitive spouse you must have been to have not noticed the deep well of misery they were trapped in. Possibly, the fact that they cunningly disguised this misery behind a facade of behaving as though everything was basically fine made it harder to spot how desperately stifled they were. No doubt it's a testament to their amazing forbearance that they lasted this long before telling you.
Well, it's easy to mock the absurdity of these claims, but it's not funny when you are living it.
So, what's going on? Why are they behaving like their memory is Swiss cheese with holes where all the good bits should be? Why are they selectively re-editing your history? What can the betrayed spouse do about it? And – perhaps most meaningfully of all – why does it hurt so much?
1) They're trying to manage cognitive dissonance. 
A betrayer has to at some point confront a difficult truth: they have done something incredibly hurtful to someone that they pledged to love and support. That creates a conflict between their self-image as a good person, and the knowledge (and evidence in front of them) that they have disrespected their partner and caused them emotional harm.
There are two ways to resolve that dissonance: recognise that they are not as "good" as they would like to believe, or persuade themselves that their partner is a bad person and therefore not worthy of care and respect. For most people, the only way to reconcile their harmful behaviour is to reorganise the marriage dynamics into the only form that allows them to feel justified in their misconduct – i.e. You mistreated me first, so I'm just getting my own back.
The pernicious thing about these mental gymnastics is that nobody is perfect, and so there is always a little hook of doubt that can be used against a good-hearted spouse. Sometimes, the attempt to blameshift can be comic (you never make my coffee the way I like it!), but other times it can be uncomfortably persuasive (you are rude to me in front of the children). Either way though, the basic truth of the matter is that any such concerns should have been handled at the time, by adult communication, not by running off with someone else.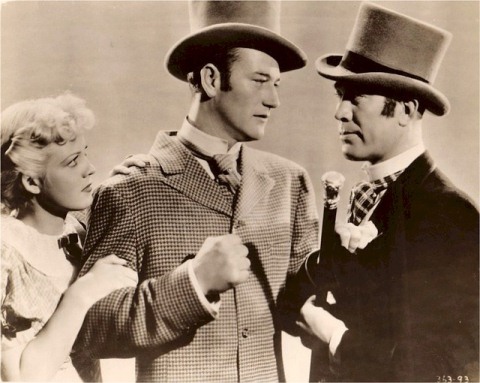 Especially as the problems only became Problems after the someone else arrived.
2) Limerence gets strengthened by barriers.
Limerence is fundamentally a drive to bond, which has become perverted into addictive behaviour. One of the big factors for strengthening limerence is the presence of barriers to consummation. Obviously, being married or in a long-term relationship is a pretty significant barrier for most people.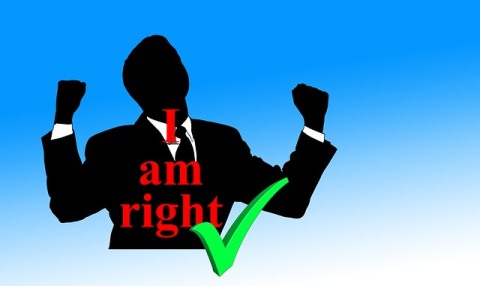 With the force of limerence pushing them to bond, anything that bars access to LO becomes hateful. This causes the limerent to see their partner as hateful, and thus the devaluation begins. Once the partner is pushed into the role of "irritating distraction from LO-fantasy time", all interactions become frustrating and argumentative. So, from a certain polarised perspective, the "logic" makes sense: I can currently only see my spouse's negative qualities, and that reminds me of all the times in the past when they irritated me too, so that must be what my marriage was really like.
3) Limerence can literally change your partner's personality.
I've talked before about the neurochemical cocktail underlying limerence, and about the fact that the lying and cheating and sneaking around associated with affairs deranges the moral compass of the sneak. The combination of altered brain chemistry and altered psychology does, literally, lead to a change in identity. Add to that the tendency of limerents to exaggerate the excellence of LO's ideas and opinions, and adjust their own worldviews to accommodate this new information in an effort to impress LO, and it's not altogether a surprise that your old partner can seem to have undergone a personality transplant.
This kind of chameleon-like behaviour does rather suggest that the limerent was lacking in character before the arrival of LO – but to be honest I sort of assume this is true of any limerent that refuses to even minimally examine their own conduct.
4) Why it hurts so much, and what can be done.
I've talked about limerence from the perspective of bonding, but the big, painful, truth is that there was already a bond here: the one between the limerent and their partner, and that bond has been forcibly broken by the limerent.
It is no wonder that this is so painful. In addition to losing what the spouse thought was a source of support and care, there is also the sudden loss of certainty: what does the past, present and future mean now? What was my life really like? What will happen to me and my family now? What will the future be like, now that I can't trust the person I love?
Coupled to that is helplessness. If all the certainties have gone, and my spouse is now denying our past, how can I ever plan or build things? Why the hell did they do it, and why can't I get them to see reason?
Well, for all the reasons outlined above, your spouse may not be reachable. An attempt is noble – tentatively exploring their attitude to preserving (or recovering) your relationship. Watch their actions, rather than believing their words. Whose feelings are they prioritising – yours or LOs? Do they genuinely seem confused or conflicted, and are they behaving in a way that suggests they are ashamed or depressed? If so, it may be possible to find a bridge to them, because they appear to be suffering from the limerence rather than revelling in it.
If there is something to work with, you can try making them aware of limerence, talking to them honestly about how the devaluation is hurting you, and asking them to honestly reflect on what they are doing. It's possible that you might be able to get them to concede that your life together was not as bad as they are claiming.
But here's the uncomfortable truth: it's almost certainly not worth the effort. If they have embarked on an affair, they may have already broken the marriage beyond repair. That is undoubtedly sad, but – without meaning to be trite – life often is monstrously unfair. The only choice we get to make is how to respond, and whether we try to make it better.
Do you strive for a new future free from a partner who has betrayed you, or do you try to decontaminate the bitter past and hope you have enough soap to scrub away the taint? Do you ignore them and focus on what you will do next, or do you spend your energy fighting the injustice of their lies?
They may snap out of it. You could consider rebuilding. But, the only safe way of deciding whether it's worthwhile is to assume you won't take them back (short of a miracle) and plan accordingly. Live purposefully, and when it comes to love, think about it from this perspective: what sort of person do you think who would make an ideal partner? Then, try to be that sort of person yourself. That's the best hope for finding an actual, genuine partner, who you can build a better future with.