Limerence upends life.
Whatever your situation when a new LO appears in your world, everything changes. The disruption is probably most severe if the limerent is already in a long-term relationship and the limerence was unexpected, and a common lament for limerents in this situation is:
I don't know what I want!
To an outsider this can seem self-centred and indecisive – or at least that you are an ineffectual ditherer who needs to pull themselves together and commit. But, as I so often emphasise when thinking about recovery, limerence is happening inside your head, and just between you and me, things are a bit of a mess in there.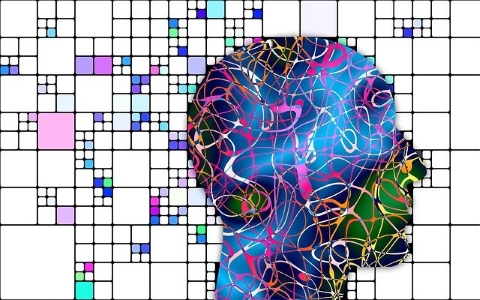 To get some clarity about what you want, you'll need to try and tidy things up a bit.
Limerence scrambles your judgement
The first important point to note is that limerence is an altered mental state. Your neurochemistry is in turbulence compared to the resting state of normal life, and this really does have a profound impact on your ability to process information. Your perception is altered, your motivational drives are skewed (towards one gigantic centre of attraction), your mood is all over the place – all those brainstem drives and urges are topsy turvey.
In contrast, your executive brain – the real you, the superego – is far less affected. What's disrupted in most people is the dialogue between those earthier, more ancient impulses, and our human capacity for rational thought and impulse control.
Most of the time, our executive lets things run on autopilot, with most of our life defined by habits and heuristics. But when it comes to decision making, the executive essentially holds a committee meeting, listening to all the various subconscious Urges and only intervening to expend energy on high-level cognition when it absolutely has to.
To push this analogy to breaking point: when you are limerent, it is as though the committee of "Me Inc." has become wildly undisciplined. When individual Urges are not just completely subverting the whole system by acting unilaterally, they are hectoring the chairman about how critical it is to do exactly what they say, now!
The chairman sits in the middle of this bedlam wondering how he or she lost control of what used to be an efficient, well-regulated management board.
The gulf between wanting and craving
One of the main reasons for this breakdown in orderly decision making is the overbearing dominance of limerent craving.
Normally, when we are trying to assess what we want, we do not have to accommodate a crushing, urgent craving in our deliberations. Even very important decisions (what job do I want, where do I want to live, do I want to have children?) are usually reached by a process of weighing multiple factors – some emotional, some practical, some intellectual. In the service of making a good decision, we use our executive judgement to try and balance these factors out to the best of our ability. I'm not saying it's easy, but it is at least deliberate and considered.
That sort of composure is hard to maintain in the face of a limerence assault. When your brainstem and your body are responding to LO with visceral excitement, the rational factors (I'm married; they are a bad person; they have totally different goals from me; I don't want to feel like this) offer flimsy resistance.
Even worse, the strength of limerent feeling is often mistaken for the importance of the LO for our own happiness. In reality, these factors are not obviously aligned, and can even be in direct opposition.
Love is happiness, limerence is pleasure
Similar to the gulf between wanting and craving, is the gulf between happiness and pleasure. Happiness is the long-term sense of contentedness with life, that you are at peace in the world, pleased with your choices and the way your life is playing out. There will be sadness, of course, there will be ups and downs of the emotional landscape, but the basic, default, setting is one of harmony.
Pleasure is transient. Pleasure is the thrill of excitement and sensual gratification. It's wonderful, and life is enriched by it, but pleasure-seeking is not a route to happiness. Hedonism does not have a good track record as a philosophical foundation for living well.
Limerence supplies pleasure, love supplies happiness. So, the best bet for a happy life is to prioritise love over limerence.
So what do you want?
OK. So, that's the root of the problem laid out – why it's hard to make good decisions while limerent. How does that help answer the big question?
Well, it depends on where you are starting from. There are three obvious scenarios.
You were happy before the limerence started
You were unhappy before the limerence started
You were drifting through life before the limerence started
An important detail here when making an assessment is to remember principle number one: limerence scrambles your judgement. The question is not "was I happy then, compared to how I feel in the midst of limerent euphoria?", it's "was I happy then, in the absence of limerence?"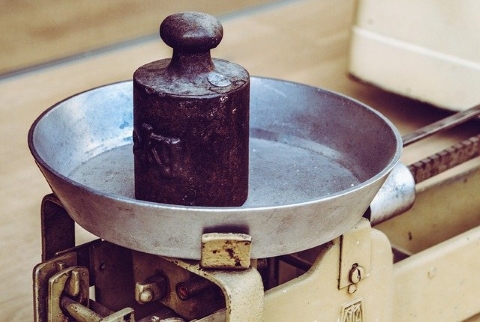 For those in the first category (which was my situation), the answer is relatively straightforward. If you were happy before, then limerence has come as a disruption to that everyday contentment. You can learn a lot from the experience – that perhaps contentment had become complacency, or that you need to push yourself out of an emotional rut – but fundamentally you should not tear down your old life and start anew just because your brain's gone cuckoo. What you want is to get your life back on course, which probably means resisting limerence and being more mindful of your blessings and everything you've built.
For those in the second, unhappy category, limerence can also teach you something. It's the shock that makes you confront long-neglected fears that you have been avoiding. Maybe LO has a role in the response, but maybe not. That depends on LO's situation, your situation and all those other complicating factors that need to be weighed in sound decision making. But, you do need to take action to improve your life, because cruising on unhappily is no way to live.
Finally, for those in the third category, it's time to find your purpose. Living a reactive life, letting fate carry you passively through events, being pulled and pushed by inscrutable emotional impulses, or other people's requests and demands, is a recipe for limerence. Living in the moment is all very well, but a life of disconnected moments strung together by chance tends to result in a rough ride.
---
You know, I start many of my posts with a general topic in mind, not quite sure where things will go until I've kind of argued the issues out with myself. But funnily enough, they all seem to lead to back purposeful living.
When you live in a deliberate way, mindful of what you really want your life to be like, and what your larger goals are, the question "what do I really want?" becomes a lot easier to answer.