Limerence is an altered mental state. That means its origin lies in our brains, and in the neurochemistry that regulates our perceptions and emotions. Although direct research on limerence is very limited, we know a lot about the neuroscience of emotions and addiction, which offers a very good grounding for understanding the neuroscience of person addiction. 
---
Understanding limerence as a neuroscientific phenomenon begins with trying to connect the key features of limerence to the neural systems that are likely to be involved. 
Limerence feels remarkable. It is euphoric at first: it is exhilarating, it is energising, and it causes dramatic mood swings – from wild elation to panicked devastation. Once you're in deep, your limerent object is the most powerful stimulus in your environment. Everything about them takes on exaggerated significance, everything in the world is processed in relation to them. They occupy the centre of your attention, your thoughts and your dreams. The euphoria of being with them can feel blissful, as though you have found a soulmate who gifts you a transcendent sense of fulfilment just by existing. Heady stuff.
As limerence progresses, this mental state begins to shift into something darker, transitioning to intrusive thoughts you can't control, difficulty in regulating your mood, and a woeful inability to concentrate on other things. Now your mental state is dominated by craving, compulsive urges to be with them (or at least ruminate about them), and emotional pain when you are forced to withdraw.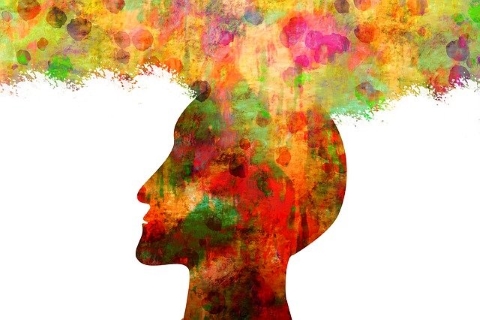 Well, that there is quite a list of experiences to explain with neuroscience, so we'd better try and organise things a bit. Perhaps the best way is to follow the trajectory of a typical limerence experience and see if we can figure out what's going on in our brains at each stage.
Arousal
LOs are stimulating, to put it mildly.
When getting to know a new LO, limerents soon find themselves in a state of overarousal. Their heart beats faster, they get sweaty palmed, their pupils dilate, they are highly attentive and focused, and generally in a state best described as hyper. This is physiological arousal, which usually includes sexual arousal, but is a more profound and complete whole-body response characterised by excitement, nervous energy, and thrills.
The key neurochemistry at this stage is focused around noradrenaline signalling. In both the brain and the autonomic nervous system, noradrenaline triggers arousal and excitement and readiness for action. It can be pretty exhilarating. 
Arousal also contributes to the sense of importance that LO takes on. You know the emotional stakes are high when the prospect of meeting LO, seeing the objects they own, or being in the places associated with them, gives you the jitters. Your body is winding you up into a heightened state of awareness because this really matters.
The fact that overarousal is often counterproductive to our attempts to impress them is just one of nature's little jokes.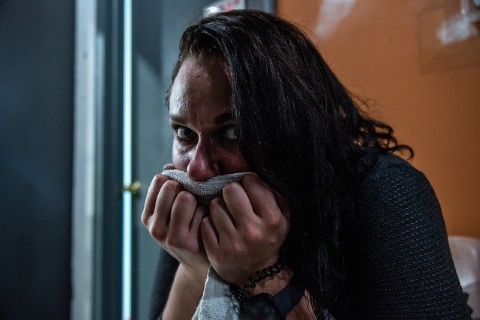 Reward
The next major neural system that contributes to limerence is reward. Having a good interaction with LO isn't like the pleasure of having a tasty cake or winning a prize, it's an order of magnitude greater. Limerent reward is euphoric.
Reward is driven by dopamine. This neural system evolved to allow us to discriminate between the good and bad things in the environment, and remember the good things so that we will seek them out again. But it's complex.
Pleasure itself can be detached from the desire for pleasure – wanting something is distinct from liking it. The actual sensation of euphoria has proven hard to pin down, scientifically, but seems to be triggered by endorphins and endocannabinoids. Dopamine regulates these "bliss" signals, but its primary role is in recognising and seeking rewards.  
Nevertheless, the "dopamine high" is a popular concept and a useful description of what it's like when you get the bliss tingles from making LO laugh, or having them hug you, or seek your help, or tell you how much you mean to them. 
They are intoxicating.
Bonding
The third major process that we need to understand is bonding. This is the more chilled sense of peace, comfort, and "rightness" that we can often feel in the presence of an LO that we have emotionally connected with.
That sense of contentedness and affection is hormonal. Specifically, oxytocin and vasopressin regulate the bonding process that leads, ultimately, to love. It can be an important factor in limerence for many people who rate emotional nourishment above thrills of arousal, when it comes to cementing an infatuation. 
---
Now, I'm going to have a short interlude here to be a pedant, because I can't help myself. It's a burden I bear.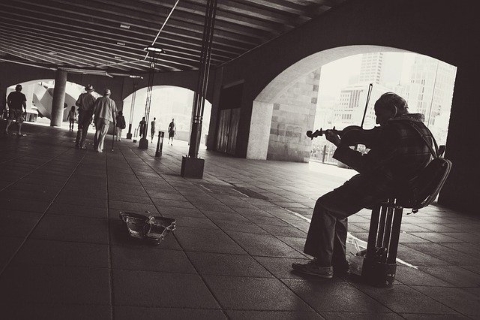 This is too neat and tidy for real biology, which is a mess of complications. In fact, all these neural systems feed each other. Bonding is rewarding. Euphoria heightens arousal. They all alter each other in an interplay of mutual reinforcement, and all the neurochemicals I've mentioned play many other roles in the brain too.
OK. Got the ridiculous need for accuracy out of my system. Back to the story.
---
Compulsion
The last piece of the puzzle when it comes to the neurochemistry of limerence is the critical transition into person addiction. The basis of this shift lies in the point I made earlier about the difference between wanting and liking. Dopamine is initially a signal for recognising reward (by giving a bliss hit), but then transitions into being a drive to seek reward. 
Motivated behaviour begins with the desire for reward. Dopamine is now acting as a prompt to get you to take action and go and seek out some nice reward. And what is the greatest source of reward in your environment – you know, the one that has been amplified into a mania by hyperactive euphoria, arousal and bonding? 
LO.
There's no way your dopamine circuits are unlearning that lesson in a hurry, so you end up encumbered with a compulsive drive to seek LO that won't switch off. Nothing satisfies the urge, except the fleeting relief of rumination about them, or contact with them. Even worse, the whole world is full of reminders of them, and every time they pop into your mind, your dopamine circuits light up and give you a prod to go and seek some of that LO goodness that you used to find so electrifying.
Carried along by the emotional torrent of euphoria, exhilaration and connectedness, we unwittingly train ourselves into a compulsive mental state of perpetual motivation to seek LO. And a compulsive urge that is painful to resist is a pretty good working definition of a behavioural addiction.  
---
From the perspective of neuroscience, limerence can be understood. There really are some people who activate our neural circuits in just the right way to send us into a reward-reinforcement cycle that is easy to slip into but fearsome to escape. 
Turns out, brains can be dumb.
---
Further reading
Deprogramming the limerent brain