Prolonged limerence is painful.
Today's case study is from Lara, who is well versed with the principles of recovery we espouse here at LwL, but is nonetheless struggling with this part of the process.
…in any of your blogs do you cover the sheer pain of limerence, which I seem to experience physically and mentally, as if a wound has been opened and not healed? What is the neuroscience behind the pain?
It's a good question, and the answer is no. I haven't really covered this before, and it is a significant oversight.
Time to put that right!
What is pain?
This might seem like an silly question to start with, but actually, from a neuroscience perspective, the answer is not as obvious as it first appears.
Pain has both physical and psychological components. Normally, when we think about pain we assume some sort of injury or disease has damaged the body, which triggers a reflex "ouch" response – say touching a hot stove (to give the rather old fashioned example that all the textbooks seem to use).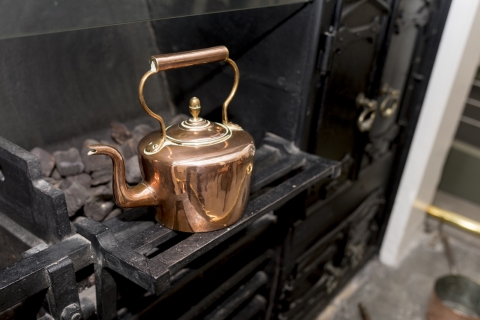 That sensory process is described as "nociception", and covers the neural circuits that connect the neurons in the skin to the spinal cord and brain centres that detect the stimulus and trigger a motor response (contracting the muscles in your arm to snatch your hand away from the hot stove).
Pain, though, is a broader phenomenon, and encompasses not just nociception, but also the emotional distress and subjective psychological impact that follows. These aspects of pain are inter-related, of course – pain thresholds vary with mood, and chronic pain is a leading cause of depression – but it is reasonable to separate the basic wiring that relays the sensory input from the brain centres that process and interpret the pain.
The neuroscience of psychological pain
If you scan the brains of people experiencing physical pain or emotional pain, many of the same regions light up. We can list them – anterior cingulate cortex, anterior insula, periaqueductal grey, amygdala – which is nice and all, but just reveals a common feature of neuroscience: the same circuits are exploited for fundamental drives regardless of the ultimate cause. These brain regions drive aversive reactions that allow us to learn what to avoid. They make you feel bad. But, it's the executive centres in the cortex that make sense of the pain.
When it comes to limerence, there is no direct injury. Emotional pain is generated from thoughts, not nails or hot stoves or arthritic joints. The subjective experience of emotional pain arises when peace of mind is destroyed by a sudden reversal in fortune or unexpected disaster. When hopes are dashed.
A neuroscientist might describe psychological pain as an aversive emotional reaction to a reward extinction event. A normal human might describe it as the agony of loss – which is the main point. Loss is painful, always, and the magnitude of the pain is proportional to the importance of what has been lost.
The pain of limerence
When it comes to limerence the sense of loss is proportional to the scale of the hopes – that is, it's wildly disproportionate.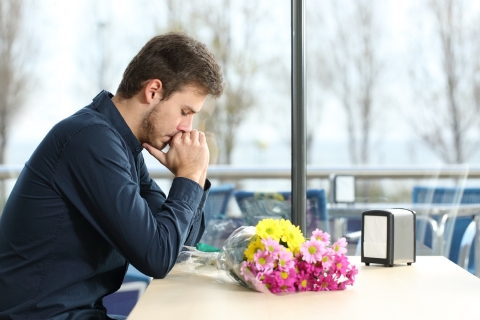 There are few rewards in life more powerful than romantic consummation. Pair-bonding is such a fundamental drive, the evolutionary pressure to secure it so powerful, that it is about as highly anticipated as a reward gets. The euphoria of limerence comes from the promise of blissful union.
Even worse, in many cases limerence is heightened by the presence of barriers or uncertainty – meaning the reward is not eliminated entirely, it is just inaccessible.
This is a perfect storm for emotional pain. It's entirely psychological in origin, and the executive brain can't contextualise the loss away. It's reinforcing, as every positive memory of LO causes a spike of hope, followed by renewed loss. It's uncertain, so you can't be sure all hope is truly lost, but it does feel like it's slipping away – which provokes a panicked attempt to recover it.
Trapped in this mental loop, the body transitions into a state of constant stress. Pain activates what's known as the hypothalamic-pituitary-adrenal axis, where hormone release from the pituitary causes the adrenal glands to release cortisol, the stress hormone. This is what leads to many of the physical symptoms of heartache.
And that leads to another bitter irony…
Withdrawal pain
It's not just hope that is lost when limerence overstays its welcome. When limerence becomes a source of anxiety rather than euphoria, you start to miss the highs. Like any other addiction, once you become habituated to the thrill of limerent excitement, you lose a source of joy.
The brain and body respond to this slump by… seeking reward. When things were good, limerent daydreaming was a brilliant device for mood repair, but now it gives fleeting relief at best. With ever-diminishing returns, the motivational circuits push you to try even harder to secure relief, but in trying to stave off the pain you end up following behavioural patterns that make it worse.
Stewing in circular thoughts and stress hormones, you still feel the agony of loss, but limerent reverie only reinforces it. Your old avenue of escape has closed off. Which becomes another painful loss.
Coping with emotional pain
Limerent pain feels inescapable, because you end up trapped in mental cycles that entrench it. However, that realisation is helpful for making sense of the problem, because it also presents an obvious solution: break the cycle.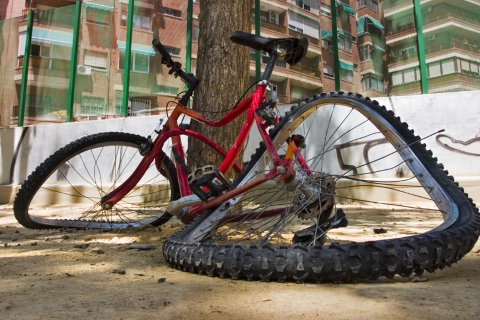 What's needed is a shift in mindset to reframe loss as life experience, pain as transformation, and reward as freedom from limerence.
Here are a few strategies that can help:
Accept pain as a normal part of life
If you are living a full life, in an open, loving and exploratory way, you will not be able to escape emotional pain. It is simply the cost of being alive and bonding with other people. Accept that suffering is a companion that you will sometimes have to accommodate, and try to bear it stoically.
Try to identify the root of the pain
I've talked in quite general terms here, but the specific details of everyone's pain will be personal. Loss will be a component, but is it the loss of a fantasy relationship, the pain of rejection, the regret or guilt for jeopardising an existing relationship, memories of humiliation, anger at mistreatment, frustration at feeling trapped? If you can identify what your personal sore spot is, you'll know what to work on most diligently.
Forgive yourself mistakes
You may regret bonding to LO, you may regret your choices, you may think that your disenfranchised grief is not justified. That's fine. Even if your pain isn't "valid" it will still hurt. Good people make mistakes, and the only route to forgiveness is to accept that you cannot alter the past but can do better in the future. Care for yourself, even if you don't feel you deserve it.
Stop using memories for mood regulation
When you feel pain, and intrusive thoughts of happier times with LO invade, do what you can to cut the memory short. Remind yourself that this pattern of behaviour is prolonging your pain. In general, rumination about LO, the unfairness of the situation – the past, generally, in fact – have limited utility once you have realised that you want to be free of limerence. When you have reached that point, you need to work on believing that the future can be better.
Take pride in victories
One source of encouragement is that coming to the realisation that it's time to take action and escape is a massive first step. A decisive first step. Take pride in it. Take pride in every day when you focus on something other than LO and limerence and make forward progress. Mark those victories, and allow yourself to believe that they will come more often in the future.
Use purpose as a hook for optimism
You knew it was coming! The ultimate solution to the pain of limerence is better, healthier sources of reward that can help you improve your life. Finding a purposeful pursuit has multiple benefits. It's fulfilling, it's constructive, and it gives you something to immerse yourself into that is a worthwhile distraction from rumination. Best of all, making life more purposeful is the best route to lasting happiness, which makes the disruptive thrills of limerence less alluring.
---
Limerence hurts, because life hurts. It's just an especially powerful kind of hurt, just as limerence is an especially powerful kind of reward.
But there are ways through it.