At the start of the year, I began a series of posts on the elements of purposeful living. It's turned out to be an eventful year for me, and not gone the way I planned, but as summer comes to an end in my corner of the world, and the first hints of autumn are in the air, we come at last to the final principle that underpins purposeful living: the need to take action.
I'll be honest, this is a principle I struggle with. I've lived most of my life in my head, and have a temperament that wants to plan and plan and plan before starting something new, to consider all the angles, to be sure before I commit. Unfortunately, that planning process can often last longer than my enthusiasm for the new idea.
Intellectually, I know this is a limiting factor in my life, and I know that on those occasions when I have jumped into something new and just got on with it – full of vim and overconfidence – I have generally be pleased with the outcome. You wouldn't be reading this, for example, if I hadn't just impulsively started writing about the crazy shit that I'd been going through six years ago.
So, why is taking action so difficult? It's another one of those aspects of life that is easy to accept but hard to actually do. Our thoughts and feelings seem infuriatingly misaligned, and it's hard to summon the will to do what you need to.
I'm coming to learn that those sorts of mismatches reveal a deep psychological tap-root. If something simple and obvious causes emotional resistance, the cause is anchored down in the murky depths of the subconscious.
Why taking action is hard
Limerents tend to be introverts, and introverts like to think. The same inclination to ruminate that reinforces limerence can also delay decision making.
When it comes to taking profound, life-changing action on relationships, work, health and happiness, the stakes are high – it's not too surprising that those of us given to introspection can get caught in analysis paralysis and delay a decision indefinitely due to over-caution.
As previously discussed, indecision has many causes, but it ultimately boils down to fear of making a choice. I had a little a-ha moment about this recently, while reading Love's executioner by Irvin Yalom: "Decide" has the same etymological root as "homicide" and "genocide". It literally means to "cut off" – to figuratively kill other options.
To metaphorically kill the status quo, life has to be intolerable. It can be hard to find the courage and determination to finally take action, even if we have mentally understood for a long time that it is necessary. As an extra irony, action is most urgently needed in those situations where every option involves pain and loss.
If you find yourself infatuated with someone unavailable, unhappy in your marriage, frustrated at work, struggling to avoid burnout, but committed to your family and children, every choice is unpalatable. Do you destroy your family to pursue your bliss? Squash your limerent feelings, and force yourself to do your duty? Confront your spouse and excavate the foundations of your marriage? Quit your job to "find yourself", but jeopardise your family's security? Labour onwards until the nervous breakdown finally takes you out?
It's hard to take action when all the options are punishing.
Why taking action is important
The fact that taking action can be so hard is, of course, an indication of how important it is. One of the principal benefits of starting something new is that it moves a decision from an internal aspiration to an external event. Whatever the first action step is, once it becomes public and visible, it becomes concrete.
Let's take the example of our unhappy limerent above, mired in a common midlife limerence trap. It's possible that they would have tried talking to their spouse before about their unhappiness, and either had a indifferent or hostile response. Talking is a type of action, of course, but more productive action is needed.
Let's say that our suffering hero instead asserts that they are going to do something about the situation, and registers with a therapist. That's a different quality of action than just talking. Maybe it provokes a discussion about potential couples' therapy, maybe it provokes an argument about financial priorities, but it is a concrete, visible step towards changing the status quo.
Action causes change. It introduces new incentives and obligations – it involves other people, and extra commitments like appointments, deadlines, targets, and payments. There is automatically some social accountability built into taking action. If you talk about getting fit, friends and family can be encouraging and approving, but joining a gym or hiring a personal trainer means it's not just you that is taking note of your goals anymore. Other people are engaged in your transformation, and you are committing resources to the project.
Action breaks you out of analysis paralysis by bringing a decision into being. It's important to get started, because you break the stasis and make changes.
And that's when you start to learn.
Why taking action is purposeful
The practical benefits of publicising a decision and involving other people are important, but the benefits of taking action begin to multiply quickly once you are underway. One of the main reasons that action is purposeful is that it moves you from passively worrying about future consequences to actively learning about yourself.
Taking action leads to new discoveries. Doing something new and purposeful reveals things you never expected – it's inevitable as even the best planner in the world is ignorant about things they've never tried. This principle applies to any purposeful decision.
Let's say you want to travel more, or that you want to go back to school to complete a course you regret abandoning, or take up archery, or improve your confidence with socialising, or start searching for a new job, or launch a business, or find a romantic partner, or get a dog. Every purposeful choice opens up new vistas of experience. You have a notion that some new project or activity will improve your life, but cannot know for sure until you try.
Taking purposeful action inevitably teaches you important things about yourself. Starting on a new project, in which you learn as you go, uncovers both practical issues (e.g. I need to learn a lot more about LinkedIn if I want to get a better job) and emotional issues (e.g. my impostor syndrome is a lot worse than I realised). By embarking on a project you will discover more about the world and about yourself. Is this project fun? Can you keep at it? Is it harder or easier than you expected? How does it make you feel about yourself?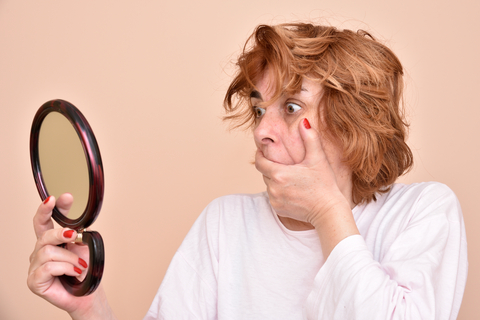 Why taking action is transformative
Once the purposeful ball starts rolling, it gathers momentum. Action has a practical impact, an emotional impact, and leads to discovery and self-development. Pursuing purposeful goals can be profoundly stimulating and rewarding, and so dispel the illusion that limerence is a unique source of emotional fulfillment.
People who are purposefully engaged in meaningful work and healthy relationships are far less likely to see limerence as an attractive escape from an unsatisfying status quo. Limerence can still happen, of course, if you mean the right sort of person who sets off the glimmer, but that experience will not be such a revelation, such a welcome injection of euphoria. It will instead be gratifying, but also understood as a potentially disruptive risk to happiness.
The instinctive forces that reinforce limerence will be weaker in people living purposeful lives and engaged in purposeful action. Building things is nourishing. Building things is gratifying. Taking action to build a skill, a business, a charity, a relationship, or a literal building, will bring natural and lasting satisfaction.
If you are doing something purposeful, you are building something worthwhile and can take natural and healthy pride in that achievement.
And, along the way, you'll also build self-esteem.