For six years, I have written this blog, and added a new post every Saturday morning at 9 am UK time. This is the first week that I thought I would not manage it.
It is currently 11:52 pm on Friday 24th and I have spent most of the last two weeks in the hospital. My father had a heart attack, and is critically ill.
Like all good fathers, he has been the rock upon which I built myself.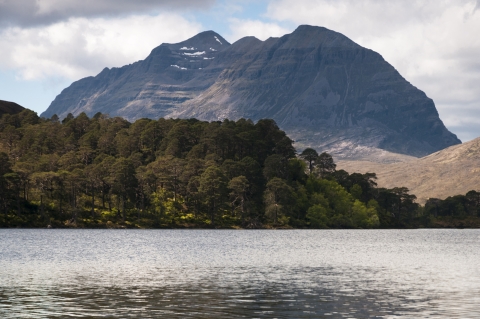 As I get older, I catch myself doing or saying things that echo him, and it surprises me how naturally I have adopted his mannerisms without meaning to. I also look like him, and increasingly see the face from my childhood looking back at me from the mirror. That rock is now fracturing.
In other ways, though, I am not like him. He doesn't know about this blog, and I don't think he would understand limerence or why I would choose to share my thoughts and feelings about it with the world. When I realised that I had forgotten to write a post until the (literal) eleventh hour, I wondered how this trial could relate to limerence. I thought about the role of suffering and the desire to escape into romantic adventure, but it felt contrived and forced and not coming from a genuine place.
I actually just feel numb.
The one insight I can glean, and it's an obvious one, is how much my own family – my wife and my children – have meant during this time. My son is sleeping now, and needs me to be his rock as he becomes a man. My wife has been such a source of emotional support that it's making me tear up as I write. To think that I could have jeopardised that through the limerence madness that gripped me six years ago, makes me feel sick.
So instead of trying to twist this into a post on limerence and adversity, or limerence and grief, all I've got are these few thoughts about how disaster can strip life down to the essentials and identify the few things (mostly people) that really matter.
To everyone who has contacted me recently and not received a reply – I'm sorry, but I hope now you understand why.
I'm navigating this period one day at a time. But I'm glad that I managed to not break my run of posting, and that helps confirm how important this site and community is to me. It will be part of a purposeful future that will hopefully be better than the bleak present.
Till next week.
Dr L