Over at the New York Times, Roxane Gay writes an advice column about work and life called "Work Friend". The title of a recent edition caught my eye: The thrill of the office crush.
The scenario is pretty familiar: someone has developed a crush on a co-worker and needs advice on how to handle it. There are a few important details, though…
I have a crush on a co-worker. But this isn't a normal crush. I've had crushes before and I usually either confess or just ignore them till they go away. Not this one, though. I really, really like this person, far more than anything I've felt in a long time. I'm aware when he's in the room and I notice all sorts of details about him.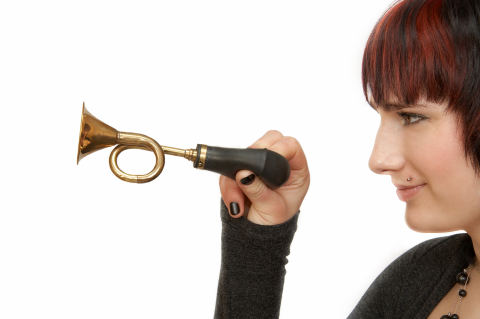 The letter writer ends with the appeal:
Do you have any advice on navigating a painfully intense crush on a colleague?
"Work Friend" does have advice, and it is perfectly sound, sensible advice. In summary it is: be wary of power imbalances, figure out why this crush has hit so hard, but go for it if you are both free to act.
A crush is a healthy thing, so try not to overthink this. At the end of the day, if you really, really like this person, why not shoot your shot? The worst he can say is that he's not interested, which will hurt, yes, but you will handle it, and have new information about how to proceed. And if he says yes to a date, well, like I said, everything is possible. Good luck, and be good to your heart.
Excellent advice, from a non-limerent.
I'm not being snarky, it really is good advice for someone who doesn't suffer from debilitating infatuation, but I also think it helps illustrate some important points about how misunderstood limerents are by those who have never gone through such life-shaking infatuation themselves.
When Tennov first defined limerence and tried to promote it in her professional community she encountered a lot of scepticism, to the point of hostility. As she put it:
It is so unlike any other condition that those who have not experienced it have no experiential base from which to imagine it. Therefore, they tend not to believe in its existence except as romanticism or as pathology

Dorothy Tennov
A couple of telling details from the reply that Roxane Gay gives is the "you are not giving me a lot to go on here," and "I hope you're allowing yourself the enjoyment of the best parts of having a crush, while feeling so overwhelmed." That suggests to me that she did not hear the limerence klaxon sounding, and sees crushes mainly as life-enriching thrills.
Now, granted, I may be somewhat over-sensitized to seeing limerence everywhere, but I think this is a fairly straightforward case. It's implicit in the letter writer's words that she is shocked and disorientated by how powerful this infatuation has become. The thrills of the office crush are actually unsettling – wild, euphoric highs when they are around, likely followed by a queasy comedown. It's more like a frightening addiction than a delightful adventure.
Given this more pessimistic reading of the letter writer's situation, what would I add in terms of advice? Well, there are over 320 posts on limerence in the archive, but to help filter it a bit, here are some of the key suggestions I'd offer for anyone in the situation of a crushing office crush.
1. You are experiencing an altered state of mind
Limerence is an altered mental state. During the intense infatuation, your mood, motivation, arousal, cognition, perception, and even beliefs, can all be different from before the romantic obsession set in. From a neuroscience perspective, limerence is well described as addiction to another person. Consequently, you will wrestle with the addict's problem of irrationally craving something that is not necessarily good for you.
2. Be wary of being guided by your feelings
If limerence is best understood as a behavioural addiction, it follows that your judgement and decision-making will be compromised when you are in the grip of it.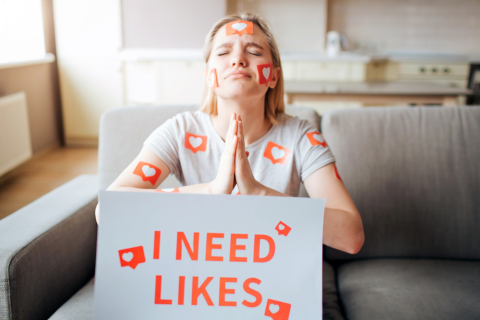 That limerent part of your brain that wants reciprocation more than anything else will be pushing you to seek contact, seek reward, seek intimacy. This drive distorts your usual intuition and instincts, as the urgency of the desire is so acute that rationalisation kicks in to smother any doubts.
While intuition is a voice you should listen to in cases of safety and self-development, it will be a heavily biased guide during limerence. Seeking the perspective of a trusted friend before you make decisions about your crush is a good idea.
3. Daydreaming will reinforce the limerence
Most limerents love to daydream. It's a simple, indirect way to get some of the rewarding glow of infatuation, and seems to be risk-free. Unfortunately, like many of the habits of limerence, there is a hidden cost.
Rumination is a powerful mechanism for reinforcing limerence, by linking thoughts about your limerent object to emotional reward. This can be an effective tactic for mood repair, and many limerents use it to counter the negative feelings of limerence withdrawal, but it also consolidates the addiction. In the worst cases, it can progress to the stage of intrusive thoughts.
Daydreaming is not itself bad, but when you are using it as a way of feeling closer to someone you have a crush on, it gives temporary relief at the cost of longer term obsession.
4. It's happening in your head
It's a simple enough mistake to make: they make you feel amazing, so they must be amazing. We tend to idealise and idolise our limerent objects. Even their bad habits or questionable behaviour somehow seem forgiveable – possibly even titillating.
Our rational mind – that part of us not drunk on infatuation – knows this is a delusion. The emotional storm of limerence is happening in your head. You create the euphoria, it isn't gifted to you by them. They are not magical.
5. Think carefully about the risks of disclosure
Roxane Gay was clear about the risks of power imbalances at work, but there are many other dangers associated with disclosing your feelings to a co-worker. Given that your judgement is impaired during limerence, the chance of deftly directing the delicate dance of disclosure is decreased.
6. Act decisively and with purpose
Finally, I ultimately do agree with the advice to act if you are both romantically available. The key point, though, is to decide after spending some time properly understanding what is happening to you. If you jump in during the grip of infatuation without getting a good conceptual grasp of what limerence is and how it alters your thinking, there is a significant risk that even a promising relationship could get derailed by the mania.
If, in contrast, you process the experience of limerence, realise how the craving distorts judgement, and how it influences your behaviour, then you stand a much better chance of making a purposeful and wise decision – regardless of whether it's to jump into a new romantic adventure, or pull back and work on personal recovery.
---
This cautious view may make it seem as though crushes are to be feared and avoided. I don't mean to be anti-thrill, but for limerents a crush – like flirting – isn't quite the harmless fun that it is for others. It's a kind of intoxicating thrill that should be indulged in mindfully.
Forewarned is forearmed.