This has to be one of the commonest limerence traps out there. It's certainly the most common scenario that people email me about, and no wonder; all the elements of limerence are there: close proximity to a small community of people (including potential LOs), built in barriers to the free expression of feelings, and no prospect of going fully No Contact. Mix in mid-lifers, boredom, long periods of time spent together with the occasional shared triumphs and disasters, and you couldn't have set up better conditions for limerence if you had designed it. Like some sort of limerence super villain.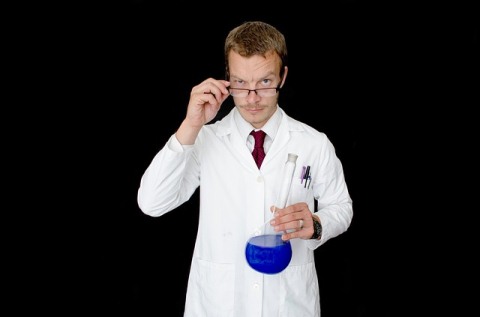 So, what are the challenges that face the limerent who succumbs to a co-worker LO? And how can you overcome them?
1) No no contact
There's no escaping it, you often have to work with your co-workers. If you become limerent for one of them, then the number one tactic for overcoming limerence is denied to you. That means working on other tactics, but first, you should establish how much contact is really necessary. If LO is someone you only interact with very occasionally, then No Contact is feasible. It's also possible to limit contact to essential business, and avoid LO during more casual interactions (coffee breaks etc.). If you are able to, limit contact as much as you can.
Sometimes, it's not possible, though. Maybe LO is your boss. Maybe LO works for you, or you are both in a small team. So, the best bet under these conditions is to reprogram your brain and disrupt established, comfortable patterns of behaviour. I've written before about the idea of a "staged withdrawal" strategy. This means slowly turning the tenor of your interactions with LO away from intimacy and back to cordial professionalism. The plan is to be less and less forthcoming with personal information, and steer conversations that have drifted from professional topics back on track. A sudden "cold turkey" end to friendliness is going to provoke questions and confusion from LO, so you need to decelerate deliberately and carefully. It takes discipline to pull this off, but a slow, planned, progressive cooling of relations is a good way of neutralising the limerence while maintaining professionalism.
2) Disclosure is a massively high risk strategy
I've written before about the complications of flirting at work. In [current year] flirting, or even discussing romance, with work colleagues is a very high risk activity. If you misjudge this – and let's be honest, most of us are not masters of communication – the repercussions are potentially severe. Most companies are extremely risk averse about co-worker romances, and many have explicit policies around this. Quite apart from the social and professional consequences, there are also the personal implications of having to work with someone after you have admitted your feelings – whether or not they reciprocate.
Many of us have experienced the grimness of working in a team where a romance has Gone Wrong and the ex-partners still have to work together. Many will also have worked in a team where overt favouritism is shown to the boss's romantic partner (or even if it isn't, the perception that it is predominates). There is no denying that office romances disrupt the functioning of teams. Or maybe LO is limerent for you too, but in a long-term relationship, and so you drag each other down in a limerence-reinforcing push/pull dance of excitement and guilt. None of these scenarios make for a successful professional or romantic career.
And in the (probably much more likely) scenario that your feelings are not reciprocated by LO, you have no idea how they will react.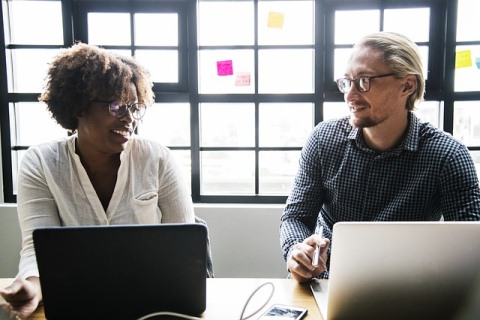 People are unpredictable. All kind of fascinating weirdness is out there. While that makes the world a stimulating and enriching place, in the immediate term it makes your working life harder. Maybe they will be very offended and report you. Maybe they will like the attention, and string you along. Maybe they will be freaked out, and avoid you at all costs, making it hard to get your work done (though it should help with lessening the limerence).
Unless you are very confident that LO reciprocates, and you are both free to act on your feelings, disclosure at work is high on risk and low on benefit.
3) Power hierarchies complicate everything
Linking uncomfortably into the previous point, the dangers of disclosure are magnified if there is a significant power differential between you and LO. The #metoo movement is exposing the long history of bosses making unwanted sexual advances towards their subordinates, but there's a flip side too. In the past, a subordinate "flirting up" with an uninterested manager would have been taking little risk. Most likely it would have been taken with good humour or embarrassment, or at worst, the flirt would have become the butt of office gossip. Now, it is very likely that the manager will take steps to protect themselves. In fact, that is the standard advice where I work – any romantic overtures from junior colleagues should be documented and reported up the line. That formally records what once would have been possible to laugh off.
So wherever you and LO sit in the hierarchy, there is no easy or safe way to disclose. The current climate in professional circles seems to have settled on "no romance with co-workers permitted", which, while simple enough, rather blithely dismisses human nature. That said, if you are limerent for a co-worker and don't want to be, then this can be a very useful mantra. Treat it like an iron-cast rule.
4) Boundaries between work and home
The final big challenge is where to draw boundaries between work and home. Most people socialise with their work colleagues to some degree, even if only at company-organised "dos". It goes without saying that these are perilous moments if LO is present; doubly so if alcohol is also present. A common experience during these event is hyperawareness of LO – always knowing where they are in the room, being distracted from the conversation you are having, because you have half an ear open for the conversation LO is having behind you. The best method I devised for dealing with this was to deliberately focus on the person in front of you, and listen to them actively. This helps create a mental bubble, helps you be a better colleague (and makes the event more enjoyable for the person you are chatting with), and also means you may get to learn something interesting.
Finally, the other big boundary – the final frontier – is social media and texting. Company cultures differ, but if you can possibly avoid e-communication with LO outside of work hours, do so. There are multiple reasons, but the big one is that nothing feeds limerence like an ambiguous text from LO read just before you go to bed.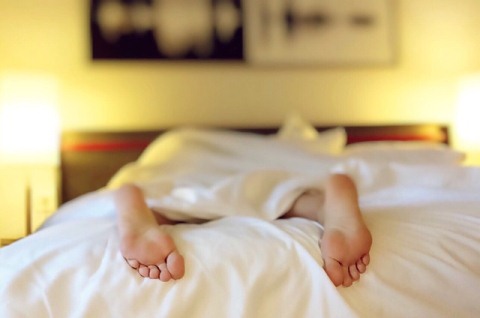 No contact outside work is the goal to strive for. No texting or FB messaging or Whatsapping unless the correspondence is mission critical. Acceptable scenarios in this category would include if you are limerent for the CEO and they need your input to prevent a multimillion pound deal collapsing over the weekend. You can send a text then. But keep it brief. Otherwise, wean yourself off the habit of texting LO as quickly and decisively as you can.
tl;dr: 
Limerence for a co-worker is a minefield, with very little prospect for a good outcome. It is a scenario that lends itself well to the overall theme of this blog: recognise that the limerence is happening within your mind, carefully apply psychological tactics to counteract the limerence program, and decide to take responsibility and live with purpose. It's the long term path to mastery.