Limerence has two major components:
The inbuilt systems of the brain that we all share, which can be activated by the right stimuli
Our individual personal history that determines which stimuli activate those circuits
To manage limerence well, you have to understand both components. You need to know what is going on in your head during the escalating neurochemical high of limerence, and you need to know yourself. If you don't understand the neuroscience, you won't appreciate the factors and behaviours that reinforce person addiction. If you don't understand why you respond to certain people and how you cope with stress, you won't be able to identify your own psychological vulnerabilities.
Previously, I've written about the key neural systems that explain the symptoms of limerence – reward, motivation, euphoria, arousal, and bonding. The neurochemistry of these emotional phenomena is pretty well understood, in the sense that we have a lot of experimental evidence and clinical experience that allows us to tell a persuasive story, as long as we're OK with a bit of simplification.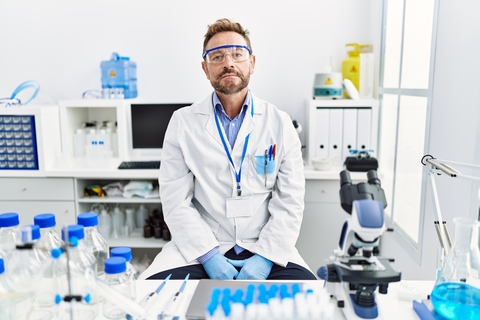 One notable absence in previous discussions is a neurotransmitter that comes up a lot in discussions about mood disorders, anxiety, and love – serotonin. I've purposefully tiptoed around this, because of all the transmitters, serotonin most exemplifies the problem of oversimplification. When it comes to understanding how serotonin might contribute to the neurochemistry of limerence the only credible answer is "it's complicated."
That's a pretty unsatisfactory answer, so today I'm going to stop pussyfooting around and actually try and confront the problem. How does serotonin contribute to limerence?
What is serotonin?
The complications begin right at the very beginning. What is serotonin? Well, even the name reveals how confounding it is to explain what it is and what it does.
In the UK, we generally favour the name 5-hydroxytryptamine or 5-HT, which is considerably less memorable and accessible than "serotonin", but has the advantage that it hides the etymology of the word, which roughly translates to "serum tonic chemical". That's because serotonin was first identified as a messenger that is released during blood clotting and regulates blood pressure – a dirty job of research that involved draining thousands of litres of blood from a slaughterhouse through a cheesecloth.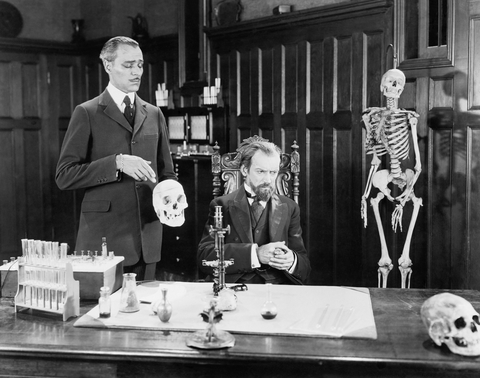 Serotonin is one of those compounds that nature has found so useful that it's been used again and again in multiple biological contexts, but for our purposes, serotonin is most interesting as a neurotransmitter. Unfortunately, that doesn't narrow things down much further.
In terms of neuroscience, serotonin has been implicated in dozens of processes – as diverse as regulation of sleep, feeding, body temperature, sexual behaviour, aggression, and cognition. Serotonin originates from a few clusters of cells in the brainstem (the raphae nuclei), but those neurons project fibres everywhere – all through the brain and spinal cord.
You have to be a bit of a masochist to work on serotonin as a researcher. If you mess with serotonin signalling, you mess with an awful lot of neurophysiology.
Serotonin and mood
OK, so with that preamble out of the way, it has to be said that for all the complexities around serotonin, if you ask most neuroscientists what serotonin does in the brain they are likely to say "mood regulation". That has certainly become the dominant perception, and it is mainly because of antidepressants.
Prozac was a true blockbuster drug. By 2005 total estimated sales were over $22 billion. Over 40 million people had been prescribed it. Prozac (real name fluoxetine) was the first of the class of drugs known as selective serotonin reuptake inhibitors (SSRIs), which – as the name suggests – prevent the clearance of serotonin from around neurons after it has been released.
Normally, neurotransmission is very carefully regulated. After serotonin has been released from a neuron it is actively transported back across the cell membrane to terminate the signal, and prevent persistent activation of receptors. You need an off switch for neurotransmission or else the brain would just fill up with neurochemicals and crash.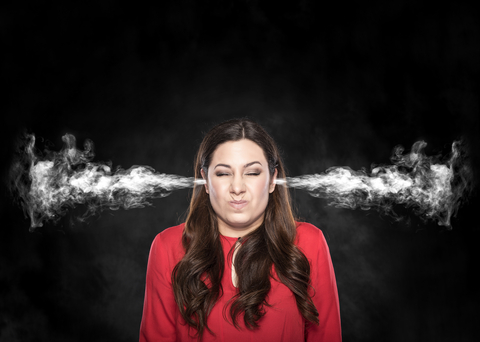 Prozac blocks that reuptake mechanism. Serotonin is released, but the clearance mechanism is inhibited and so the transmitter… hangs around. The result is that serotonin signalling is amplified. You get stronger signals that last longer, and over time, the total amount of serotonin in the cerebrospinal fluid bathing the brain builds up.
SSRIs proved a successful strategy for treatment of clinical depression. A little over half of the people suffering through the suicidal despair of major depressive disorder get significant relief by taking antidepressants. The effectiveness of these drugs helped cement the notion that mood is linked directly to serotonin levels, and that mood disorders are caused by "low serotonin".
Serotonin and OCD
The idea that low serotonin causes mental illnesses has really taken hold. Another example is obsessive compulsive disorder. As with depression, treatment of OCD with SSRIs has shown significant clinical benefit. OCD is characterised by irrational fears, intrusive thoughts, and compulsive rituals that are used to soothe the anxiety caused by the painful thoughts and fears.
Again, this makes sense within the framework of serotonin signalling. If OCD symptoms result in part from ineffective communication between the lower and higher brain structures, and serotonin is key to that bidirectional communication, then boosting serotonin signalling should help.
The correlation between low serotonin and anxiety and depression is strong. The evidence base is decades old. But if you talk to patients on antidepressants, you find that the drugs don't generally cause happiness, they actually seem to flatten mood.
Boosting serotonin in this way stops the extremes of mood, both positive and negative, and causes a kind of muted insensitivity. That is undeniably preferable to the agony of depression or OCD, but it also shows that the idea that there is a direct connection between increasing levels of serotonin and increasing levels of happiness is an oversimplification.
The state of the art
So, I've made a big issue all the way through this post about how complicated it is to understand serotonin, but I've barely scratched the surface. For a start, SSRIs actually decrease serotonin release in the short term. Turns out that serotonin controls serotonin release, and so if you boost serotonin levels you cause "autoinhibition". That process eventually adapts, which is why it takes antidepressants weeks to stabilise mood.
Another complication is that serotonin regulates many, many other neurochemical pathways, and so messing with serotonin actually messes with lots of other neural systems. And hormonal systems. And neurovascular systems. All of which may also contribute to mood.
To really throw a spanner in the works, a paper was published last year showing that antidepressants can directly activate receptors for a whole other neuropeptide signalling system totally independently of serotonin, and that many of the effects on mood might be caused by that mechanism instead.
Serotonin and limerence
All that discussion brings us back, at last, to limerence. You can hopefully see now why I generally avoid discussion of serotonin when it comes to the neuroscience of infatuation.
Where claims are made that limerence is linked to low serotonin, the evidence can only be by analogy to other mood disorders, or regulation of sexual behaviour (where serotonin tends to inhibit libido). No one has done direct research on serotonin and limerence, because it just does not have the recognition as a defined condition to garner enough attention.
I've previously argued that OCD and limerence are different in a critical way – limerence emerges from euphoria and reward-seeking behaviour, rather than fear and anxiety. Limerence is an altered state of mind that more closely resembles a behavioural addiction than a mood or anxiety disorder. Given that, the role of serotonin is likely to be less central.
Research into the mechanisms of addiction suggest that serotonin may feature in control of impulsivity, but this rapidly gets muddled into the complex of interlocking regulatory networks that serotonin can influence.
Antidepressants have very little utility for treating addiction. There is a complicating factor that addictions can develop for drugs or alcohol that were initially used to self-medicate against anxiety and depression, but attempting to manage the craving with SSRIs is pretty much useless in most cases of substance abuse.
Add all this up, and the role of serotonin in limerence seems to disappear into a mass of confounding variables. When it comes to the neurochemical basis of romantic infatuation, serotonin is bound to be in there somewhere, but teasing it out with any sophistication seems almost impossible.
So, that's why I tend to neglect serotonin in discussions of the neuroscience of limerence.
It's just too complicated.
Dopamine is easy by comparison.