Limerence has been described as a cross between OCD and addiction. This is a useful simplification in many ways, because limerence is characterised by obsessive, intrusive thoughts, and we can get so hooked on the natural high that comes from being with LO that it transitions to an unhealthy craving.
Less helpfully, this description invites comparisons with other mental or behavioural disorders – sex addiction, love addiction, obsessive love disorder – that actually differ from limerence in important ways. A good example of this issue is relationship obsessive compulsive disorder (ROCD).
At first sight, ROCD seems a tailor-made description of limerence. Obsessive preoccupation with the romantic relationship to the exclusion of other concerns, frequent intrusive thoughts about the romantic partner, problems regulating mood, and an intellectual understanding that the obsession is irrational, but extreme difficulty in resisting it.
In actual fact, ROCD is almost the opposite of limerence, and therefore highlights some important differences in the neuroscience of OCD and limerence.
The obsessions of ROCD
Like classical OCD, ROCD is defined by distressing thoughts that intrude into your mind and make you feel awful. This is coupled to a compulsion to perform mental or physical rituals that give fleeting relief. The big difference from limerence, is that the thoughts are negative – fears and anxiety about the quality of the relationship or the qualities of the partner, or that something you do or say could jeopardise your bond.
Here are some of the typical intrusive thoughts for ROCD:
Do I really want to be with this person, or could I find someone better?
I know I love them, but why doesn't it feel more special?
Why am I not happier with them?
I don't think they are good-looking enough for me, but I know that is shallow
They say they love me, but what if they are lying?
The compulsions that follow such intrusive thoughts are things like:
Constantly seeking reassurance that your relationship is good (from other people or from your partner)
Comparing your partner to other people (to try and rank their attractiveness)
Comparing your relationship to other people's relationships
Feeling you must confess your doubts (often repeatedly)
Unsurprisingly, there can be a self-fulfilling prophesy to this condition – few relationships can survive so much doubt and uncertainty.
This is almost a mirror image of limerence. Fundamentally, ROCD thoughts tend to be based around anxiety, insecurity or fear. Limerence can involve these emotions, but usually only after the limerent has transitioned from euphoria to addiction. Fear for limerents is not about how appealing LO is, but about the prospect of losing contact with them.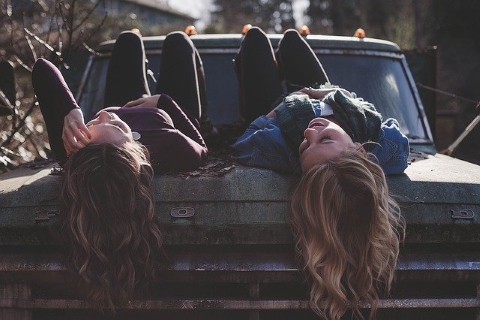 With ROCD, your brain seems to be prodding you to feel fear and anxiety about your partner or relationship.
The obsessions of limerence
Limerence, especially in the early stages, is characterised by reward – feelings of euphoria, excitement and connection that are intoxicating. These feelings can certainly sour, but usually due to guilt, insecurity, a toxic LO, or any of the many causes of barriers and uncertainty that mean you can't jump into ecstatic union.
This is why I think the person addiction idea is so useful for understanding limerence. There is a reason we get addicted, because it feels good at first, but then it slowly transitions to a state of dependency and involuntary craving. That's when the intrusive thoughts begin, but these too have a markedly different character to ROCD. Typical limerent intrusive thoughts are:
I must check their Facebook/instagram/twitter for updates
Where are they now, and what are they doing?
What would they think of this book/movie/place?
Reliving previous meetings (good or bad)
Rehearsing future meetings to try and plan a way to get them to reveal how they feel
There may be anxiety underlying some of these urges, but the thoughts themselves aren't usually directly distressing. It's like your brain is trying to prod you to return your attention to LO, rather than conjuring a fearful or upsetting thought to unsettle you.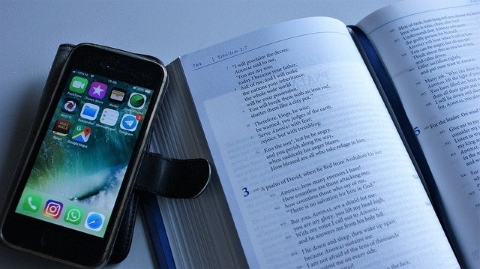 It's emotionally taxing to not be able to turn off the relentless mental nagging, but it isn't the same as being assailed by an irrational fear.
What does the neuroscience tell us?
What this illustrates is that limerence and ROCD almost certainly have different causes in the brain. Despite some common elements to the symptoms, the conflicting nature of the intrusive thoughts suggest that healthy brain function has been disrupted in different ways.
Limerence is all about hyperactive reward and motivation circuits. Like other addictions, the compulsive behaviour comes from an excessively powerful craving for something, even if that something is not good for you. This can be thought of as excessive motivational drive that is hard to resist, which is triggered by dopamine-releasing neurons in the brainstem.
ROCD is all about hyperactive fear circuits in the amygdala, causing an excessive anxiety response to what should be relatively trivial concerns.
In both cases, there can be an additional failure of executive control, which is probably a more serious problem in OCD (in all its forms) than in limerence, but clearly fear and motivation are fundamentally different drives with different neurobiological foundations. There are complex interactions, of course, because all feelings provoke additional feelings (like when you are married and feel ashamed of the fact that you are elated when LO smiles at you), but the initial cause of the intrusive thought is unlikely to originate in the same brain regions for the two conditions.
This means that the strategies for coping with the two conditions should also differ. For limerence you want to turn down the reward/motivation drive by going no contact, reprogramming the association between LO and reward, and lessening arousal. For OCD you want to habituate to the anxiety, by carefully exposing yourself to the sensation until you start to learn that the feared terrible outcome doesn't actually come true.
Running from an LO can help a limerent regain perspective, running from an OCD fear can make it loom ever larger. You need a carefully tailored response.
Analogies are useful starting points for understanding our problems, but they can also lead us astray if we only look at the surface details. There are lots of different ways that brains can go a bit wrong. Unfortunately.