For compassionate people, it can be upsetting to discover that a friend has become infatuated with you. Everyone likes to be admired, but when you care for someone without having romantic feelings, the flattering ego-boost usually gives way to sympathy and concern pretty quickly. You don't want to lose a friend, you don't want to string them along, but you don't want to hurt them either.
This naturally raises the question of how to tell someone you only want to be friends without causing them emotional pain. Is there a good form of words to use? Should you be blunt, or should you let them down gently? How will it change your relationship – should you spend less time with them, or more? Where can you learn these advanced diplomacy skills?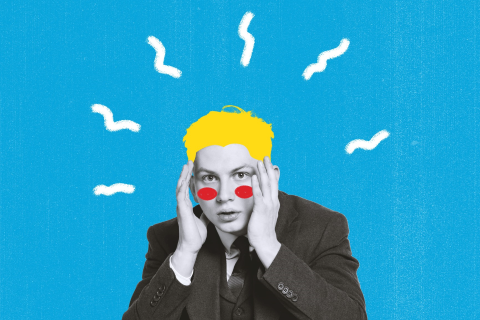 There are a number of factors that will determine the answers to these questions. The seriousness of their crush on you, their emotional resilience, your emotional resilience, and the closeness of your friendship (and patterns of intimacy) will all play a role. Navigating this is tricky, but there are some good rules of thumb.
1. Figure out how serious their crush is
For some people, having a crush on their friend is just a pleasant distraction – it adds some spice to their day, gives them a nice energy and ego boost, but doesn't really go anywhere beyond flirting and occasional romantic overtures – or maybe the suggestion of a friends-with-benefits arrangement for mutual fun.
For other people, a crush can be, well, crushing. This site is all about limerence, a severe and special case of infatuation that involves wild mood swings, intrusive thoughts, ungovernable emotions and a sense that the connection between you is at a deep and profound level – the "soulmate" or "true love" match. If you have a friend who has become limerent for you, the dynamic will be much less fun.
Given that a standard-issue crush is easy enough to handle, I'm going to focus on how to respond, delicately but decisively, to limerence in a friend. Step one therefore, is to try and determine whether your friend is showing signs of limerence – click here for an article that outlines the classic indicators.
2. Assess how open they are being
Assuming that your friend is showing signs of limerence, the next important question is whether their infatuation is out in the open? Have they asked you on a date, or declared their undying love? Have they come out and said something unmistakable, or is it more like a vibe that you're picking up on?
Limerence typically grows in the shadows of uncertainty. Many limerents – hell, many people – are fearful of rejection and so want to test the waters a bit first before they disclose their innermost secrets. Unfortunately, that instinct tends to make the limerence worse.
If they haven't disclosed directly, then there is still some chance that you have misread the situation or that they are looking for some feedback from you before they take things further. The best way to resolve this uncertainty is to be clear in your own words and actions that you are not interested in a romantic connection.
3. Try not to laugh it off
If your friend is making clumsy hints about their feelings, or getting jealous of your other friendships, or in other ways making you feel awkward, a natural instinct is to try and use humour or banter to breeze past the embarrassment and re-establish the old friendly routine.
While this could be a way to avoid further embarrassment (if your friend is self-aware and sensitive to social cues), more commonly it is just likely to prolong the state of uncomfortable tension.
Failing to directly and openly address the situation is also likely to jeopardise the prospects of future friendship.
4. Be wary of giving false hope
Another important principle, especially if your friend is limerent, is to be absolutely clear about your feelings. Mixed signals amplify limerence, because they cause a mixture of anxiety and hope. So, avoid comments or actions that could be interpreted as oblique encouragement.
What I mean by this is statements that might seem to spare their ego and let them down gently, but actually could be misread by an infatuated limerent as a barrier to be overcome.
"I do like you, but I'm not ready for a relationship right now," or, "you're a beautiful woman, but not really my type," or "I don't want to spoil our friendship," can seem like sensitive ways of saying no, but actually send a mixed message.
Infatuated limerents may instead hear "wait till I'm ready," "you're beautiful and just need to change your style," or "you need to get out of the friendzone."
The compassionate thing to do for a limerent is remove uncertainty.
5. Don't involve others
Closely related to this principle of being direct, is to not blame other people for your situation. Be straight about your friendship as two individuals. Avoid presenting other people as barriers to be overcome.
So, excuses like "I do like you, but I have a boyfriend," or "I'm dating someone new right now," or "I'm married and don't want to betray my spouse," aren't clarifying how you feel about them. It's putting the issue off onto a third party.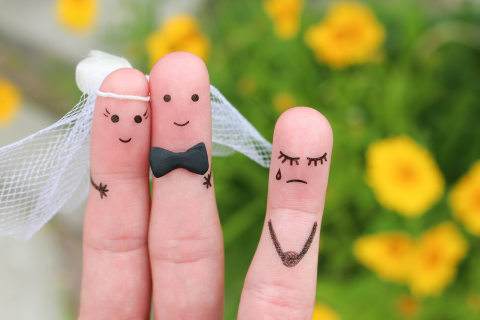 Best to be crystal clear about your lack of romantic feelings, regardless of the status of anyone else in your lives.
6. Plan ahead
Overall, the goal for handling this difficult situation with compassion and sensitivity is to be open, honest, friendly and unambiguous. One way to deliver such a delicate message is to spend a bit of time thinking ahead, rather than improvising in the moment. Here are a few possible scripts for letting someone down gently, but clearly:
You're a great friend, but I don't feel we're a romantic match.

I'm sorry that I can't return your feelings. I want to stay friends, but I don't want any more than that.

I do care for you, but only as a friend

I like hanging out, but I don't want a romantic connection.

I get the feeling sometimes that you want to be more than friends. I want to be honest and let you know that I don't feel like that. I'm sorry if I'm wrong about your thoughts or oversharing, but I just want to be open about what I'm feeling.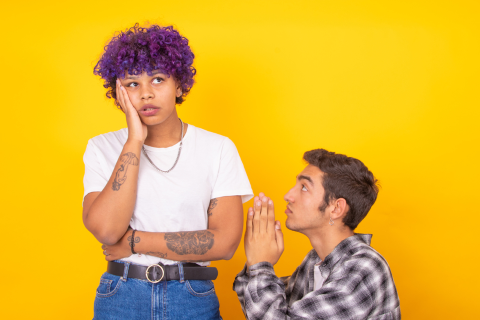 7. Let them react naturally.
The final stage is what happens next. I think a good guiding principle is to let them take the lead.
They might get angry or embarrassed, they might get weepy. They might laugh it off. They may want to get away from you for a while.
Let them react as they will, but once you've made a clear declaration, stick to it and try not to slip back into behaviours that seem natural to you but are likely to worsen the limerence in them.
A common urge is to demonstrate that you still care for them as a friend by being extra warm, considerate or attentive. While the impulse is coming from a good place, it can easily come across as a mixed message. Better to give them space to cool off, reflect and then re-establish the friendship on new terms.
---
Showing compassion, removing uncertainty and being honest about your true feelings is the best guiding principle when it comes to the "I just want to be friends" conversation.