Here's a provocative and stimulating video about sexual conflict in humans:
I have to confess that my first reaction to the talk was scepticism, for two reasons. First, it seemed to reinforce stereotypes about men and women, and that causes a kind of reflexive suspicion in me. Second, I don't personally relate to the stereotypical male behaviour. For example, if a random woman came up to me and asked for sex, I would certainly decline (I'm not into casual, and I would be extraordinarily suspicious of her motives).
There are plenty of other grounds for scepticism – for one thing, questioning people about their beliefs is very vulnerable to preference falsification. To stick with the "random stranger asking for sex" scenario, the assumption that the response of each individual reflects their actual level of sexual interest is pretty dubious. Even if a woman was attracted to a man, I would imagine most of her concern about stranger sex would be to do with physical safety rather than whether or not he seemed an appealing mate.
Similarly, there could be lots of confounding factors to do with social stigma. People aren't honest about their true beliefs if they fear embarrassment, harsh judgement, or ostracism. Statistics are useful, but you can't draw straightforward conclusions about the underlying motives driving a particular set of observable behaviours just by tallying them accurately.
On reflection, though, I think my gut reaction was too hasty. Once I thought more deeply, I realised that there is value in this research that would be lost by dismissing the data out of hand. Especially on the rather flimsy basis of personal disquiet.
Populations versus individuals
First up is one of the most fascinating phenomena in all of science – at least, in my opinion.
If you have a truly random process (like a coin flip, or radioactive decay), it is impossible to predict the outcome of a single event (whether the coin will land heads or tails; whether the radioisotope will decay in the next second). But, if you scale up to a large population of the events, you can predict the behaviour with extraordinary precision.
This phenomenon – unpredictable individuals, but predictable populations – applies to a very wide range of scenarios. I'm not going to pretend you can scale from a molecule to a national culture, but populations of people are far more predictable than individuals.
If you study ten thousand women and ten thousand men, you will be bad at predicting the opinion of any one person, but you'll probably do much better at predicting the commonest behaviours in each population. Trends will undoubtedly emerge. Some differences between the populations will be robust.
Stereotypes develop for a reason, and it isn't just the malice of prejudiced people. Ignoring the population trends because individual people are exceptions to them is foolish.
To make it personal: there is a fair amount of hubris in my rejecting longstanding cultural conventions, and a large body of empirical data, on the basis that they reinforce a stereotype I dislike.
Predicting behaviour
In practical terms, it is difficult to live completely free of preconceptions. You can't realistically approach every new person you meet as a total blank slate. We generally need some sort of starting assumption to guide our conduct in a social situation.
That is probably where the data that the video presents has most value. The true underlying motives for "typical" behaviour don't really matter if you are just interested in predicting how a social interaction is likely to play out. In the most crass example: it is a bad idea for a man to assume that the next woman he meets is one of the few that would respond positively to an unprompted request for sex.
Once you realise that there are average behaviours that are highly predictive, you can use that baseline assumption as a starting point. It is useful to know that on average men over-interpret women's sexual interest, and that on average women rate emotional betrayal more significant than men. Where population statistics show strong associations between sex and behaviour, they are helpful for managing expectations and identifying where likely sources of conflict can arise.
To repeat the point: these average behaviours are not reliable for predicting any one person's individual proclivities. They are, however, worth knowing. Start with the likelihood of average behaviour and you will reduce the risk of common misunderstandings.
When it comes to it, you've actually got to get to know someone before you can update your prior assumptions.
Bias awareness
The final reason these sorts of analyses are useful is for identifying your own biases. I found it fascinating that men tend to over-interpret friendliness as sexual interest. That knowledge can help downgrade men's positive error rates and give them a more realistic view of what a smile does and does not mean. It can also help friendly women understand why they might be getting more male attention than they want.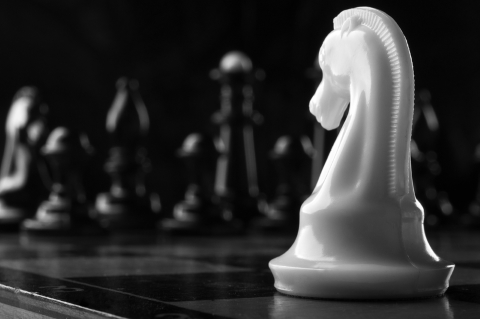 To take a counter example, the idea of a "backburner" man – where women will offer just enough encouragement to retain the interest of a man who is not their primary mate choice – is also valuable knowledge. For a man, recognising the pattern of behaviour (and realising they are in the backup category) is useful, but it's also valuable for women. Recognising that this behaviour opens them up to potential conflict when the backup man feels aggrieved is an important insight.
---
Overall, spending time reflecting on our own behavioural blindspots, and learning what population statistics tell us about the average behaviour of men and women, can make us better at anticipating and avoiding conflict.
It's also more purposeful than getting enraged at the unspeakable irrationality of the other sex.