Today's case study is from Louis, who got in touch because he's been burned by limerence and now fears it has soured his whole attitude to love and romance.
As background, Louis is in his 20s, but hasn't had a long-term relationship yet. To get some obvious objections out of the way, Louis has heard from female friends that he is an attractive and likeable guy – "It shouldn't be hard for you" – but somehow he's never got the stars to align in just the right way to end up with a mutual connection.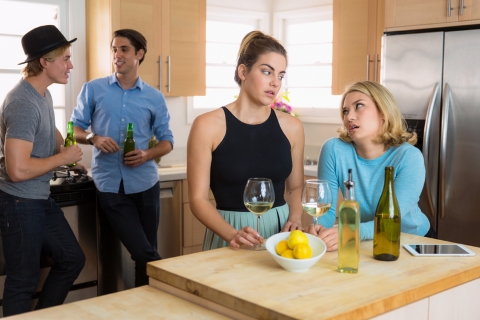 Here's his perspective:
I initially went through a period of embracing my single status. I focused on myself and building a better life, it felt good. Yet, I kept feeling steeped in loneliness and longing for a connection. So I would let my heart lead me and try to get to know the women around me I felt drawn to.
Well, that's certainly a positive response to single life. Focusing on yourself and building a better (purposeful) life is a great way to improve both your own mood and the appeal you will likely have for others. But, the benefits of purposeful living don't negate the desire for romantic connection, and so he's tentatively opened his heart…
However, my romantic experiences have turned out to be a sequence of unrequited limerences. I've repeatedly had to let go and snuff out the sparks of connection I'd form with people. They usually weren't interested or worse, already had partners. I'm starting to wonder if it's a bad thing to follow my heart: it just ends painfully.
I often point out that statistically the likeliest outcome of any romantic overture is failure, and that this is no reflection on your appeal or value as a potential partner. But that's cold comfort. Knowing the odds are against you is all very well, but too much rejection is painful and demoralising.
I've wished one day my luck would turn around and I'd get a crush on someone who'd reciprocate… I tried dating apps and I've found myself dealing with another painful unfulfilled limerent experience. It brings down my mood and ruins this time which should be exciting and fulfilling. I feel a renewed conviction to stop this cycle.

Yet, I feel helpless and lonely, I hate it. I don't know what to do: love is killing me. I so desperately want to love someone, feel confident in experiencing love and believe it's possible for me. I don't want to lose faith, but I wonder what love looks like when trusting my heart seems to be constantly leading me astray.
Louis's situation is probably familiar to many single limerents. It is a common problem to get stuck in limerence limbo because you have fixated on an unavailable LO, but the power of limerent attraction is so strong that they are all you want.
Repeated rounds of this cycle wear you down, and make you feel like you are losing precious time and opportunities for finding real happiness. However, the unshakable, addictive draw of LO just feels too irresistible to consider other possible partners. Eventually, the exquisite pain of limerence sours your whole attitude to love. What can be done?
I'd say there are three absolutely key questions to answer to make progress on this problem.
1. Who glimmers for you?
One possible reason for Louis's cycle of unrequited connection is that he consistently feels the glimmer for unavailable women. That could be coincidence, but it could also be revealing something about what his own personal limerence triggers. If the unavailability of a woman makes them especially appealing, it's inevitable that you will get trapped in cycles of frustrated desire.
It could be that they are unavailable because of an existing relationship, or because they are uninterested in Louis, or because they are just not looking for romance. Similarly, there are lots of possible reasons why aloof people may have particular appeal. Perhaps you are drawn to avoidant personality types? Perhaps you want to save someone who seems lost in love? Perhaps you want a "safe" romance where there is no possibility that you will have to actually form a relationship? Perhaps you desire people who already have the validation of a partner, so you covet them more.
Spending time wrestling with these (somewhat unflattering) possibilities is worthwhile. Now is not the time to accept ego-protecting rationalisations about why LO always seems out of reach, you have to face your fears and understand them. What factors within your locus of control are contributing to a pattern of infatuation for unavailable LOs?
As a final note, a particularly difficult situation is when an unavailable LO nonetheless telegraphs their romantic interest in you as a single limerent, drawing you into a seesaw of hope and uncertainty. The combination of forbidden fruit, spiced with occasion hints of interest, and shot through with the intoxicating liquor of obsessive rumination, is basically a recipe for the limerence cocktail.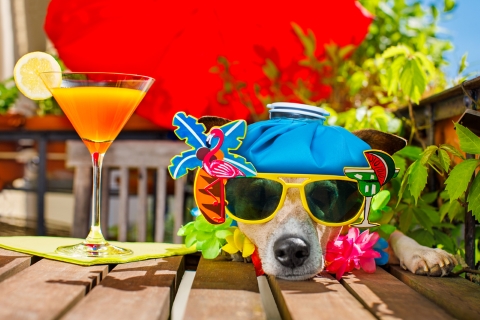 Getting to the bottom of what kind of person causes the glimmer for you is an essential step in understanding the cycles of behaviour that trap you.
2. How do you respond to the glimmer?
Another factor in why mutual connection can fail is how you react when you first feel the glimmer.
Once someone has stimulated limerent interest, there are a lot of possible ways to respond. You could immediately declare your romantic interest, and try to find out their situation and whether they are attracted too. You could recognise the frisson of excitement, but try and keep it in check while you concentrate on getting to know them a little better before making a move. You could react with fear, get hyper-cautious, and try to cultivate a friendship in the hope that it might later develop into something more. You could get nervous and uncomfortable and clam up and avoid them. You could see the glimmer as a threat, and deliberately avoid them.
Most of us just react instinctively in these situations. We don't think or act with purpose, we follow habits laid down by past experience. I'm guessing that if Louis has been through multiple rounds of disappointment, he is more cautious than confident when confronted with a new LO.
How you first engage with a new LO will determine their perception of you, how they respond to you, and set the terms of your future relationship. There is a Goldilocks element to this, but for most people, moving too fast or moving too slow is off-putting.
Fortunately, there is a straightforward solution to this problem: be authentic.
3. What you are seeking and what are you broadcasting?
Clarifying what you are really seeking is an important first step in authenticity. If you are after the thrills of limerence and dizzying intoxication, then you must seek the glimmer and live with the consequences. If you are looking for long-term stable love then the glimmer has almost no predictive value for the likelihood of finding a good match.
Once you are clear on what you really want, then behave accordingly. Avoid games or tactics that you think might improve your chances of seducing someone. If you are romantically interested in them, don't try to become their friend in order to "transition" later. Be upfront. Most people prefer it, and it has the huge advantage that you will come across as sincere and so attract sincere people to you. How you behave will broadcast your character and your openness to connection.
That brings us to a last important factor: Louis has previously missed the signs that women are interested in him. Friends have told him after the fact – he "only hears by proxy from afar". Some people are not good at spotting romantic interest in others, and so miss opportunities that they are not even aware are open.
While missing cues is one thing, another issue is that people tend to broadcast their interest based on the signals they are receiving from you – if you are giving off "I'm obsessed with her and not open to other offers" vibes, then any interested parties could be put off.
As a final irony, unsuitable LOs are some of the most blatant broadcasters of romantic vibes of all, meaning those with underpowered "spotters" only pick up on the cues from the narcissists, love bombers, or "radio save me" limerent objects.
A path forwards
Should Louis give up on love?
No.
Nice, unequivocal answer.
Love is wonderful, and essential to human thriving. You can find it in lots of forms, cope without it, and a bad relationship is worse than no relationship, but a meaningful, deep romantic connection is undeniably life enriching. It hurts like a bastard when it goes wrong, but that doesn't mean you should abandon hope.
I'm going to go out on a limb and guess at Louis's motives at this point, and assume that he wants the limerent unicorn: to feel the glimmer for someone, connect naturally, experience mutual limerence, and then revel in the euphoria of ecstatic union until it transforms into a more stable form of mutual love.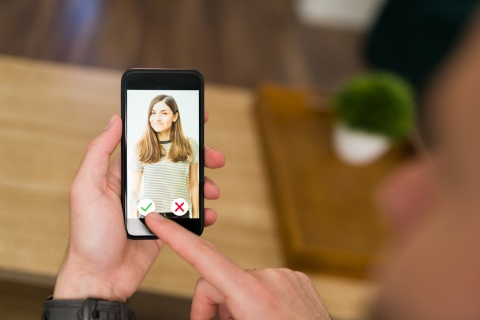 Answering the three questions above should help figure out whether this is possible.
In general, if you realise that you are especially drawn to unavailable women, then unfortunately the glimmer is a warning for you to avoid intimacy with them and look elsewhere. If you respond to the glimmer by retreating inwards, daydreaming and hoping but delaying action, then you will both amplify limerence and miss your window of opportunity to be seen as a romantic prospect. Finally, if you hide your true feelings and motives then you run the risk of putting off good partners and attracting inappropriate ones.
If, in contrast, you realise that there are some glimmery LOs who could be a healthy match, that your response to them could be tweaked to find the Goldilocks moment for revealing your interest, and you generally behave in an authentic and straightforward manner when socialising with other single people, then you just might hit the jackpot!
---
Further reading:
Limerence for unhealthy people
Chemistry versus compatibility
How to get over someone who doesn't want you
Case study: Is my current relationship bound to be unfulfilling because it is non-limerent?