There's nothing like falling in love. The world fills with colour, life is full of promise and possibility, your mood dances a jig, and your body fizzes with excitement and euphoria. Heady stuff.
So… why does it stop? If an experience that extraordinary is so positive and life-affirming, why would we have built in mechanisms for making it end?
This question tends to occur to people under two different circumstances.
The first is frustration about the loss of romantic connection. When we feel the giddy excitement of infatuation for someone special, we want it to last. It seems such a core part of romantic attachment that the fading of attraction during a long-term relationship that is otherwise good is distressing.
The second context is when we cannot turn off an infatuation that has become a problem. This sort of obsessive infatuation is known as limerence and can be well understood as addiction to another person. During unwanted limerence, we have the opposite problem – romantic infatuation won't fade, even after it's causing us harm.
So what's the answer? Why are romantic feelings so unreliable?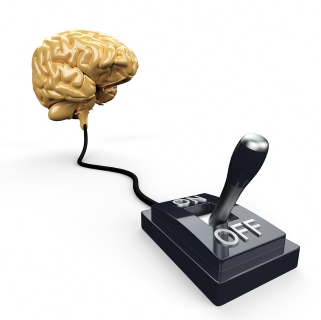 Some straightforward answers
A quick google search on why romantic feelings fade throws up some common answers:
Getting to know someone intimately removes the excitement of novelty
Time causes a transition from lust and infatuation to companionship
You can't sustain euphoria forever – you'd be exhausted
Our neurochemistry shifts from dopamine and noradrenaline highs during infatuation to hormonal contentedness during attachment
These answers aren't wrong, but they aren't complete either. We all intuitively know that familiarity eventually decreases excitement about someone you are attracted to, but how does it happen and why is it different with different people? Similarly, it is undoubtedly true that the firing in reward and arousal circuits in the brain decreases with time, but that's kind of just describing the machine through which our feelings operate. It's a bit like saying that deceleration in a car is caused by less fuel being injected into the combustion chamber. Really, it was the decision to take your foot off the accelerator pedal that caused it.
I think most people asking the question "why do romantic feelings fade?" are curious about what factors trigger a change in neurochemistry, and – perhaps most importantly when it comes to life satisfaction – whether they can they be hacked to slow or hasten the process?
Why feelings of pleasure fade
Pleasure fades over time. It's a central feature of psychology and, as you might therefore expect, there's a large body of published research that analyses the problem from multiple perspectives. Turns out that it's complicated.
There are multiple levels of desire and multiple levels of satiation. There's more than one way to experience a pleasure, and lots of ways to get tired of a reward. Perhaps the best studied case is the pleasure of food – and it's a good one as it demonstrates these multiple levels very effectively.
If you gorge yourself on a lot of sweet food, you will soon feel sick of it. Sugar still tastes good and activates the same sensory neurons in your mouth, but you've shut down the desire to consume it. What seems a simple system turns out to involve multiple levels of control.
At the most fundamental level, there are physiological feedback mechanisms: a full stomach becomes distended, taste receptors are overstimulated, and blood sugar levels rise. All those processes suppress your appetite.
At the next level up, there is the idea of eating more sugar. After bingeing, the thought of eating more sugar becomes aversive, even nauseating. Over time, however, that distaste will pass – the overindulgence becomes a memory, and once you have recovered from the excess, the desire for dessert re-emerges.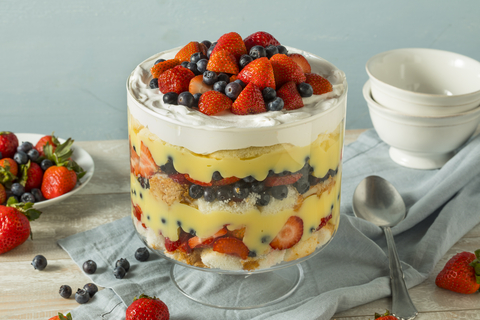 Finally, at perhaps the highest cognitive level there is how you think about sugary foods intellectually. This can depend on your general mood, values, and attitude to life and health. You might resist the idea of sweet reward because you are sticking to a diet, want to avoid the post-sugar slump, or because you have developed diabetes. Alternatively, you may feel especially drawn to seek immediate rewards because you are depressed, stressed or overwhelmed.
These multiple levels of desire all need to be understood if you want to know why romantic cravings pass sooner or later than you would like. However, I'd argue that the key point of control is at the "middle" level.
Habituation
The process of learning to suppress a response is known as "habituation". It's a fundamental feature of neurophysiology, and describes the phenomenon where repeated exposure to a stimulus (either good or bad) leads to a diminished response over time. You get used to things that happen repeatedly. This process allows you to stop wanting things that are easily obtained and stop fearing things that are easily avoided.
If you repeatedly listen to a song that you really like, you'll tire of it. If you eat your favourite meal every day, it will lose its appeal. If you constantly consume erotica, you'll become jaded. Habituation is the mechanism through which exposure to rewards leads to fading desire. But, there are some subtleties that explain a great deal about the unreliability of romantic feelings.
Habituation is a learned suppression of response, and how well and how quickly the lesson is learned depends on the stimulus. Specifically, here are some of the key confounding factors:
Stimulus strength: more powerful desires take longer to habituate.
Stimulus rate: if a reward is presented frequently, it habituates quickly. If it is less common, it will habituate slowly.
Stimulus variety: if a reward is predictable, it habituates quickly. If it is unpredictable, it habituates slowly.
Spontaneous recovery: if a reward is inaccessible for a long time, the habituation process can reverse.
Dishabituation: if an extra stimulus is given with a habituated reward, or the strength or context of reward is changed, habituation can reverse.
Sensitization: some rewards initially increase in strength before habituation begins.
The strength of your romantic desire, and how long it lasts, will depend on all these factors.
Habituation in long-term relationships
When you have been with someone for a long time, habituation of the arousal and pleasure responses to them inevitably occurs. This is an active process, and requires lots of hormonal and neurotransmitter systems, but the key focal point seems to be our old friend the dopamine reward system.
Desire is a combination of excitement and motivation to seek reward. As previously discussed, feedback from the prefrontal cortex to the striatum is the main mechanism for regulating reward-seeking, and making sense of desire. While this is important for self-discipline, the same pathway regulates the habituation process too. This feedback decreases dopamine release in the pleasure centres of the striatum, diminishing the animal desire for your mate.
If your relationship is stable, your trust for your partner is good, and you enjoy regular intimacy, this system will work as intended and you will become habituated to your significant other. Bluntly, there is no more need to secure reward, because you can access it without barriers.
A quick look at the list of confounding factors above though, shows how easy it is to throw this process off balance.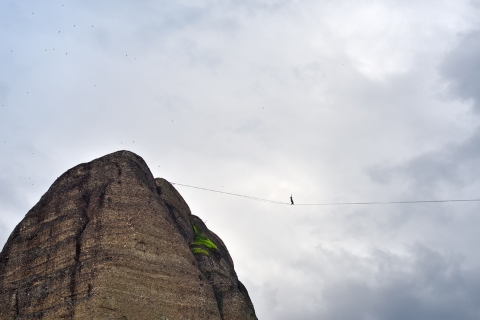 Habituation in limerence
Let's say you've become infatuated with someone you shouldn't have. Let's say they are unpredictable, access to them is uncertain, that you sometimes get to spend wonderfully arousing time with them, but then have long stretches of time where they are unavailable, or moody, or with someone else.
A quick look through the factors that influence habituation show how this would affect your brain. Stimuli that change in strength, are unpredictable, sometimes inaccessible, or experienced in different contexts resist habituation. If you are trying to get over infatuation for someone you cannot be with, it will be difficult to "naturally" suppress the desire.
This also explains how limerence can change in severity even after you start to feel less obsessed – a period of success in avoiding the object of your infatuation can cause dishabituation, making them even more desirable when you next encounter them (especially if it is by chance).
As a final observation, addiction is defined as a craving that is difficult to resist even after the pleasure has passed and it is having a negative effect on your life. There is pretty good evidence that the habituation process in the dopamine reward system is compromised in addiction (as least, for drugs of abuse). It's not hard to believe the same is true when you are caught in a debilitating romantic obsession like limerence. The feedback from the prefrontal cortex to suppress the Limerent Object-seeking behaviour just doesn't work effectively.
Hacking habituation
This understanding of how the habituation process is regulated in the brain is useful for explaining both loss of desire in long-term relationships, and the insatiable craving of limerence – but it's also useful for scheming about how it can be exploited to get the outcome you want.
If you are frustrated by a stale relationship that has lost its spark, then you need to do things that will promote spontaneous recovery or dishabituation. That means disrupting the stable routines of romantic life, introducing new stimuli alongside romantic cues, and adding some unpredictability to your romantic rewards. The old advice of spicing things up, doing new things with your partner, seeing them in new contexts, and being less habitual in your behaviour, really do have a justification in neuroscience. You might never recapture the thrills of early love, but you can definitely improve on mediocrity.
If you are frustrated by the insatiable desire of limerence, things are less simple. You can't habituate by forming a stable bond with them, but there are strategies available to decrease the reward that they offer and to activate your prefrontal cortex to drive feedback suppression indirectly. That is where self-reflection as the high cognitive level of desire comes in – cultivating self-discipline, avoiding using limerence as mood regulation, and looking for new, healthier rewards through purposeful living can work wonders.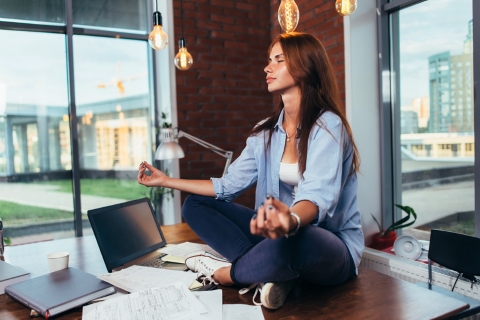 ---
Romantic desire fades because our brains are built to habituate to predictable, repetitive rewards. This is an essential feature of life in a complex environment, but it is a shame that it also means that healthy, happy relationships can tend towards romantic suppression, while wild infatuations remain powerfully hard to resist.
More positively, in either scenario, there are practical steps you can take to work with the intrinsic properties of your neural systems to regulate desire.