Today's case study is a good one. Serena got in touch about how to deal with a tough problem: when no contact doesn't work. The backstory is a little complicated, so I'll summarise the highlights.
Serena and LO first met at school, and had an illicit "forbidden love" affair that they had to keep secret (or risk expulsion). Although Serena was limerent during this phase, it faded after they both finished school and LO left for a different country.
Skip forwards a few years, and LO suddenly returns, re-establishing contact with Serena to let her know he was visiting her city.
We met up one night and had, let's say, a one-night stand with a backstory. He was very affectionate and even somewhat romantic but told many lies. I never explicitly disclosed how I felt about him.
They kept in touch after LO left again, but then, when Serena was able and willing to travel to him, he ghosted her. She found out afterwards that LO had got engaged, then married (presumably finding this out is part of the reason she knew he had been lying during their brief time together). 
Ah well, a life lesson, and an admittedly demoralising experience, but one that would normally fade into the past…
But curiously, as the years passed, and Serena settled into a happy relationship of her own, the limerence returned. It came back after a long period of no contact, and Serena responded to the unwelcome revival by deleting all social media and other channels for hearing about LO. That gave some relief, and the limerence faded again.
Which brings us to the present day.
A few months ago another bad episode began. Learning about the concept of limerence and reading your site have been game-changers. The difficulty is NC has been my default mode, and I've had limerence re-triggered several times while in NC (in fact worse limerence than when I actually knew him)!

I'm in a fantastic place in my relationship with my SO and have done lots of work around identifying and addressing my unmet needs and vulnerability factors etc so I just want the limerence to go away and never come back hahah.
So, that's the dilemma. Over the years, despite being no contact with LO (except for intermittent social media exposure), the limerence keeps bubbling up again.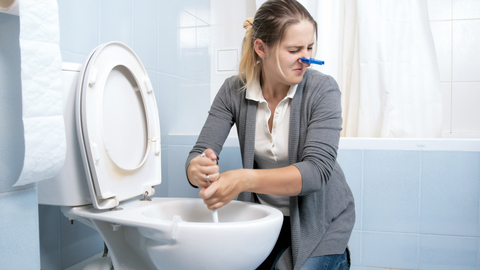 What's going on?
The special potency of this LO
Serena has been limerent for three or four people in her life, so this not her sole LO – there just seems to be something especially sticky about him. I've previously written about the lasting impact of early love, and I suspect that this is an element of why LO has haunted her. Their first connection was clandestine, and was never resolved in the sense of a natural relationship being able to run its course. Ever since, the contact with LO has been brief, complicated, and open-ended.
Serena recognises the "unfinished business" aspect of this, but I also wonder if LO has taken on a sort of archetypal role in her subconscious – he represents the road not taken, the mysterious unknown, the embodiment of an alternative life.
The circumstances of their history – fleeting, complex connections, and long silences (but with access to information from social media) – give him a unique position in her life. He's not just a former LO, he's The Ghost of Romance Past.
Why No Contact isn't working
This dynamic also probably explains why NC is not really working. After short bouts of connection, LO disappears behind a metaphorical veil, leaving nothing but memories and questions. A fair percentage of the time that Serena has known him, he has been out of sight. There's never been a neat resolution, or a chance for resolving the uncertainty, leaving long stretches of time to ruminate on What It All Meant.
Again, Serena, being wary of limerence and its tricks now, gets the fact that closure is an illusion. It's very rare that any limerent gets a neat resolution, and from LO's past conduct it also seems obvious that he won't give her a satisfactory ending. Temperamentally, he doesn't seem to do "open and honest".
But one of the hardest things about overcoming limerence is that the knowledge that closure is an illusion doesn't get rid of the itch; the infuriating inability to get relief and move on. With an LO like Serena's haunting the past, any time that life gets hard, and your subconscious casts around for comfort or escape, the old habits of limerent reverie re-engage. It's limerence as mood repair.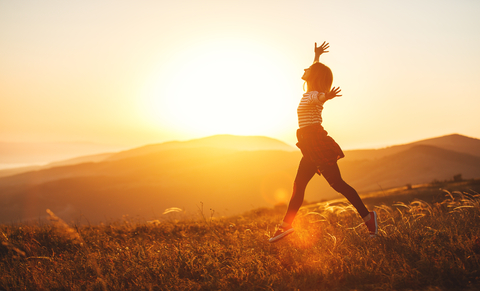 What might help?
So, simple No Contact isn't enough, because it's the LO in her head that Serena needs to detach from, not the LO in reality. She has been seeing a psychologist, and taking action about the situation, but the path forward is not altogether clear.
I told my psychologist about my limerence and while she'd never heard of it before she had an interesting yet risky suggestion in line with the exposure therapy of anxiety treatment.

I'm conscious that the geographic distance, sense of mystery and of course the uncertainty are all huge worsening factors for my limerence so there's a chance that having more regular visibility and seeing more of his actual life as opposed to my stupid rose-tinted memories etc may help (especially given I suspect we have very different politics, values etc). But I know it may also backfire and worsen the limerence, especially if I did ask and get the answer I guess deep down I want.
I share Serena's concerns. Exposure therapy works for anxiety treatment, because it helps desensitize an overactive aversion response to a minor fear. Anxiety is useful when faced with real threats, but negative when it's caused by everyday concerns (like public speaking, or an irrational fear of accidents). Exposure therapy works by kind of proving to your subconscious that the threat is not serious, and training your executive brain to properly assess the fear and neutralise it more effectively. Limerence is different.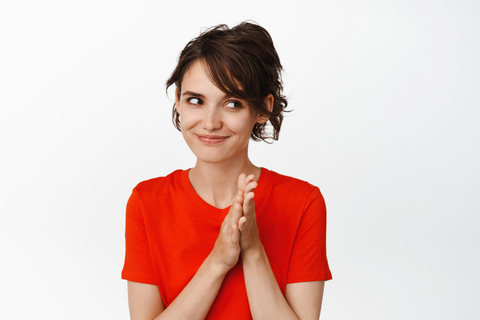 The obsessive thoughts of limerence are driven by reward, by romantic desire, by fear of loss, not fear of LO. Certainly there is often a big helping of anxiety later on, once the addictive state is established, but this is not irrational fear of LO, it's distress caused by an unhealthy craving. Exposure does not generally help with addiction, except perhaps if it's an addiction where overdose can make you physically sick (but that is obviously a very risky strategy).
The idea that familiarity with LO as a real person, as opposed to the idealised fantasy, might snap you out of your delusion has some merit, but it seems pretty obvious that Serena has already reached that point. She can clearly recognise LO's flaws and shortcomings, but it hasn't broken the spell. Indeed, most limerents are aware of their LO's flaws even in the heights of euphoria, but they just don't care about them. They might even like them, because it's part of what makes them LO and LO makes the limerent feel euphoric.
Instead, the method that worked for me, and the method I explain in the Emergency Deprogramming course, is to use aversion to your advantage. You need to reprogram yourself out of the association between LO and reward, by spoiling your old fantasies, focusing on the awful memories rather than the giddy ones, and using the psychology of behavioural change to establish new habits and seek new rewards. Combine that with new coping strategies for when life serves you the next shit sandwich, and you can protect yourself against relapses, and focus on building a new, more purposeful life.
Serena's subconscious is still fixed on LO as a larger-than-life fantasy figure from the past. To me, rewriting the story of that past fantasy seems more promising than entangling herself with the real-life LO in the present.
---
Well, that ends my long speculation. What does everyone else think?