Uncertainty is central to limerence. It fuels the rumination that drives it (do they like me too? What did that comment mean? How would they respond to my disclosure?), and creates the intermittent reinforcement schedule that is so effective at keeping us addicted. Even worse, it continues to keep us bogged down long after we've realised that our infatuation has become an obsession and needs to stop.
Many limerents get to the point of deciding that they need to take action, need to go no contact, need to get themselves out of the limerence pit and "get over" LO. At that point, uncertainty springs another trap – the belief that the best way to end things is to get "closure" from LO. That you can't move on without finishing things properly.
On the surface the idea of closure seems logical and sensible – even responsible – and it feels right too. Nobody likes loose ends. Surely tying everything up neatly is desirable?
Actually it's yet another invitation to uncertainty and frustration.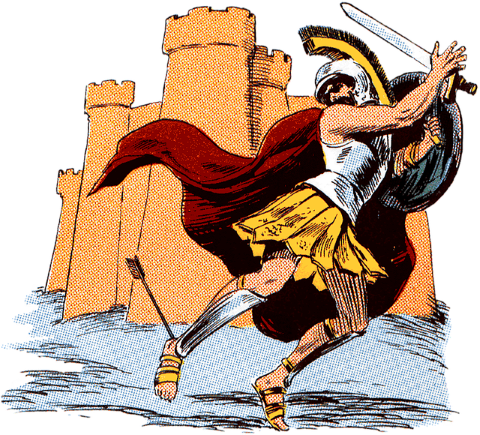 One potential cause of increased uncertainty is an LO who doesn't want the best for you. They may like your adoration, or they may be limerent for you too. They could be an emotional basket case themselves and incapable of giving you a clear message. They could taunt you with the possibility of closure but then backslide and tempt you and keep you on edge.
But the sources of uncertainty go deeper than flaky LOs. Anxiety about disorderly endings is rooted in the fear of losing control, the fear of an unpredictable and dangerous world that is indifferent to our pain, and the desperate hope that by planning well and steering events properly, we can escape the random misfortunes of fate. It's the emotional nagging voice that complains about unresolved dramas, and fears them as a potential threat.
To help clarify why closure is an unrealistic goal, there's one simple, direct question you need to ask yourself: what are you hoping to achieve, exactly?
Reciprocation
OK, let's get the big one out of the way first. Seeking closure could just be your sneaky limerent brain bargaining for more contact and more intimacy and increased odds of getting reciprocation. It's like you are trying to hoodwink yourself. "I just need to make sure that LO understands the situation properly." Of course: it's a high-minded decision to behave like an adult and honestly articulate why you need to break contact.
Naturally, there is the chance you might just drop some big hints about the reason why you need to go no contact. Or maybe not even hints, maybe a direct admission that you are hopelessly infatuated with them and need them to stop tormenting you with their unbearable gorgeousness.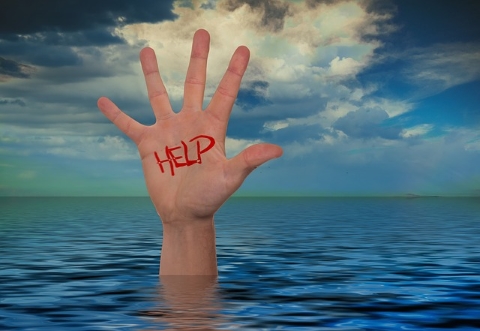 It's like your limerent brain has thrown a last-minute hail-Mary pass. Risk everything on a declaration of love dressed up as a declaration of departure, and maybe, just maybe, LO will realise that this is their last chance to have you. They could even admit to their feelings too, now you've been all open and honest, and give you that sweet, sweet reciprocation…
Emotional relief
OK. Assuming that you genuinely do want the limerence to end, and aren't just bargaining, there's also a seductive idea that by meeting them one last time you will be able to settle your tumultuous emotions. That you will have a discussion that will somehow dissipate the pent-up frustrations and anxieties of uncertainty and unfinished business that are causing you such discomfort.
It's worth thinking a bit more deeply about this idea. What would need to happen exactly, to give you the emotional peace you seek? What would they need to say to give you satisfaction, and emotional completeness? What is it that you want them to understand about you?
And where's the discomfort really coming from? Is it that you want them to validate your own understanding of events – about how things played out between you? Do you want them to admit that they've been stringing you along? Are you trying to control the narrative so that you have an ending that you find fulfilling?
The key issue here is identifying where you think that emotional relief will come from? Is it really that you need to receive some sort of blessing from them before you can carry on with your life? Or are you trying to deliver some sort of message to them? Do you need to feel understood? Is it important that they properly grasp what you are going through and know the truth of your situation?
By really analysing this, you can spot the problem. None of these goals are within your control. You can't get through to an LO that doesn't want to listen. You can't expect a thoughtful response from an LO that actually loves the narcissistic thrill of keeping you on the hook for them. If your limerence episode has involved uncertainty and mixed messages from LO, that will carry on, and you will just be trapped in a new cycle of endless frustration because you cannot force LO to behave in the way that you hope will give you relief.
Relief will not come from you saying just the right things in just the right way. It will come from within you.
Quieting the intrusive thoughts
One of the clearest indicators that limerence has spiralled out of control is the development of intrusive thoughts. This is the state where you cannot concentrate on anything else because thoughts about LO keep barging into your consciousness. Sometimes these are pleasant thoughts – daydreams and fantasies – but the experience can nevertheless be debilitating because there is no off switch. This phenomenon occupies the grey area of overlap with mental disorders that also include obsessive thinking (OCD being the obvious case).
So, another possible motive for seeking closure is the hope that it will quieten those intrusive thoughts. The danger here though, is that the urge to "settle things" with LO becomes a compulsive ritual that offers only fleeting relief from the mental intrusions. Even if a meeting goes well, it will almost certainly be followed by a return to ruminating about ways it could have gone better, small errors you made that need to be rectified, or new misunderstandings that you fear have been created. That leads to the desire for just one more meeting to be sure that everything is fully settled – which of course will be imperfect.
Satisfaction will never come from repeating the ritual.
Perception management
Another common impulse is that you want to walk away from the relationship with LO with them thinking well of you. This could be vanity, but more likely is about your self-esteem and the unbearable thought that LO exists in the world and holds a bad opinion of you.
It may feel awful that they could have misunderstood something about your motives or your behaviour. Do you feel an absolute need to explain to them what you really think and feel? Can you not stand the thought of them needing you as a friend and you being unavailable? Does it feel very important to you that they truly know how you felt about them?
Again, this is a problem of the limits of communication. You simply cannot directly relay your internal emotional state into their consciousness.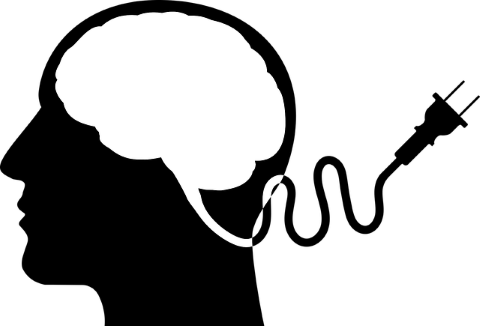 You cannot control what they think of you. You cannot force someone to think well of you. Sometimes it isn't that you haven't explained yourself properly, it's that they don't care to listen. The best you can do is state your truth as clearly as you can and let their reaction play out as it will.
How to actually get closure
I've written before about the problems of trying to settle things with an LO. They won't follow your script, it won't play out as you expect, it may set back your recovery, and it may have even further reaching consequences if you really shouldn't have been declaring your feelings anyway, because of social or professional impropriety.
The only reliable way to get closure is to accept that it is not a deal between you and LO; it is a settlement you are making with yourself. You have decided that this period of your romantic life is coming to an end and are going to take the necessary steps to make yourself well again. You make the decision to give up trying to control the narrative, and let go of the old relationship dynamic. You don't need to make any grand declarations or issue any ultimatums (ultimata?) – just get started on a staged withdrawal process, or go no contact with a polite, bland explanation if it's needed.
You don't know how LO will respond to your withdrawal, and that's OK. You don't know what they will do next, and that's OK. Learning to live with uncertainty makes you limerence-resistant. It's a hobnail boot over your Achilles' heel.
If you can take responsibility for your own feelings of dissatisfaction and accept that you can't control other people's perception of you, you can free yourself of a lot of emotional stress. Once you accept that perfect endings don't really exist, because perfection is impossible and there's only actually one final ending in life (!), you can reconcile yourself to the fact that you deciding the end has come is sufficient closure. You're not hanging on to an illusory hope that a complex, uncertain and uncontrollable circumstance can be neatly tied up with a bow.
As a final thought, that approach to disentanglement also makes it more likely that you can meet LO again in the future without it feeling weird and unfinished.
If you need to.