Like many people in the current era, my life is very busy. One of the reasons is that I am much better at taking on new jobs than finishing old ones. The jobs I'm currently juggling have a wide range of skillsets and I sometimes have the old adage "Jack of all trades, master of none," in the back of my mind as I struggle to keep all the balls in the air. Perhaps, I think, I should drop some of the things that I haven't yet mastered and focus on sharpening my existing skills.
I recently came across the interesting claim that the full version of this quote was originally:
Jack of all trades, master of none, but oftentimes better than master of one.
As a society we've quite tellingly truncated it to promote specialisation, when we need both experts and generalists if we're going to make sense of the world. A blinkered specialist can be worse than a generalist for making progress, as they become hidebound and limited in their perspective.
Here's a TED talk that argues the case (and where I found that full quote):
I enjoyed the video, but a bit of research has failed to throw up any convincing evidence that the "full" version really was the original quote. Another feature of the modern era is that direct, provocative claims can turn out to be based on pretty shaky premises.
Nevertheless, instead of procrastinating by tracing the pedigree of old quotes, I should be focusing on some of the current projects on my desk. While I'm sure there is a point to be made about how good decision-making in project selection relates to purposeful living and self-discipline, I'm actually only bringing all this up because some of the projects are directly relevant to Living with Limerence and so will affect the community here.
Here's what's coming up…
1. A book
A couple of years ago I wrote and published Living with Limerence, the book. It's a concise, self-published summary of the key lessons I'd learned about limerence since starting the blog, and a guide for those struggling with unwanted infatuation. The condensed wisdom of the LwL philosophy in an orderly format.
I'm now really happy to announce that I've got a deal to publish a new book through a traditional publisher, and my ambition is to make it the definitive trade book on limerence.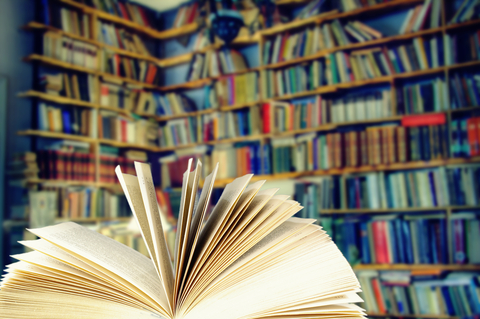 Tennov's book was published in 1979 (and reissued in 1999, with a new preface). We've learned a lot in the 44 years since, and I'm excited to be able to write a new guide that puts limerence in the context of modern neuroscience.
The writing is already underway, but of course has to be added to all my other responsibilities. Even so, I'm having fun so far, which is a good sign!
2. Website redesign
I've been trailing this for a while, but the LwL website needs an update. Updating a highly active website has turned out to be non-trivial 🙂
I'm working on this in the background, and have got something approaching a plan in place, but I'm not sure when the new site is going to go live, or quite what form it will be in.
Stay tuned I guess.
3. Original research
As part of the book project I want to answer some of the big unanswered questions about limerence. To do that effectively will take original research, so I'm also investigating the best way to manage that.
One obvious, incomparable resource is the community at LwL. There may be some surveys heading your way in the future…
---
Sometimes a purposeful life can lead you into possibly, conceivably, taking on more than can be easily managed.
I've not posted this as a complaint, or appeal for help, or a humblebrag, but I am mindful of the fact that I'm not commenting as often as I used to, not answering emails as reliably as I'd like, and sometimes struggling to get everything done on schedule.
What I am saying is that there may be a few bumps ahead in terms of blogging frequency and website maintenance, and I hope you'll understand why.
I somewhat suspect that "time management and purposeful living" may become something of a theme in the coming weeks and months.