One of the most destructive forms of limerence is when a married person becomes limerent for someone else. There is an abundance of pain to go around: most obviously for the innocent spouse, but also for the limerent and limerent object. Everyone's lives will be shaken.
I've written before about limerence and infidelity, about whether limerence causes affairs, and how to respond if you become limerent for someone else when you are married, but one aspect of the topic that I haven't explored in depth is what the limerence means for the marriage. Is it doomed? Is limerence a sign that there is something seriously wrong? Or is it just one of those inevitable "for worse" moments that the marriage vows take care to mention?
To puncture the intrigue at the very outset, the conclusion I've reached after reading hundreds of stories from both limerents and betrayed spouses over the years is that a married person developing limerence means almost nothing about the quality of the marriage.
Let me explain.
Limerence has multiple starting points
Sometimes limerence arises after a long period of loneliness, in a marriage that has become stale. Sometimes it arises in a happy marriage that was cruising along fine, but was focused on the everyday rather than the romance. Sometimes it happens suddenly and unexpectedly like a lightning bolt, sometimes it grows progressively after getting to know someone outside the marriage a little too well.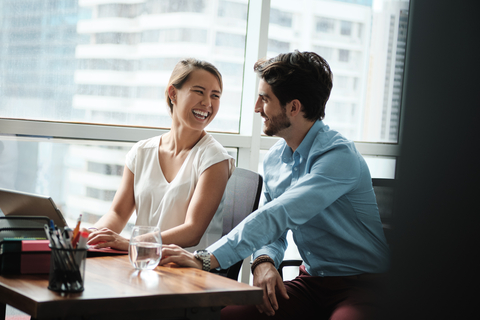 Sometimes limerent episodes punctuate a life – recurring crushes that are used as a secret source of stimulation – sometimes someone who has never experienced limerence before gets hit by the infatuation train after decades of stable bonding. Sometimes, it is as simple as meeting someone by random chance who excites you in a way that hasn't happened for years.
The point is, there isn't a neat formula that predicts when married people become limerent. There are definitely aggravating factors, but there isn't a way to control your world to prevent it happening to you or your spouse. What matters, ultimately, is how you respond to its arrival.
Your personal situation will influence your response
We tend to make sense of the world through stories. When something like limerence comes along to shake the foundations of life, we instinctively try to make sense of it by constructing a narrative. "I've never felt like this before, so it must be true love." "She's only interested in my husband because of his money." "She's not happy; I must have failed as a husband."
The stories that seem most plausible, and make most sense to us, will be constructed from our old experiences and beliefs about ourselves and how others relate to us. They also determine our emotional response to the situation.
If you are insecure, or a people pleaser by nature, you will come up with a very different story to explain the situation than a narcissist. Similarly, if your life has led you to value marriage as a sacrament and solemn commitment, you will react very differently to limerence than someone who divorced their first spouse after uncovering their affair.
If you add the variation in how limerence can start to the variation in how individuals make sense of the situation, it's easy to see why it isn't possible to find any universal meaning for a marriage from the simple fact that limerence has intruded. There are too many variables and too little certainty.
Meaning comes from decisive action
For most of the people that contact me, their anxiety comes from this uncertainty. Why did it happen? What does it mean? How can I make sense of the situation?
Lots of stories can be made to fit the events. Blame can be apportioned in different ways. The search for meaning is a desperate attempt to recover some sense of control and order in an emotionally chaotic time. Fortunately, there are a few principles that can act as metaphorical anchor points.
The limerent is responsible for their feelings. The circumstances that led to limerence are immaterial to the fact that it is happening within their head. As a limerent, taking responsibility for your own feelings is critical for progress. You can't blame someone else for making you limerent (either a spouse who neglected you, or an LO that seduced you). As a spouse, it's fruitless to imagine that you could have done something differently – or even more toxic, been someone different – to prevent this from happening.
Actions reveal priorities. How we act reveals our true desires. If an addict seeks the help of their spouse to deal with an addiction, there is hope for a better future. If they hide their addiction, lie about their conduct, repeatedly relapse, and brazenly prioritise their cravings over their commitments, then there's only one likely outcome. Sure, people can try and fail, but it's usually possible to distinguish that from false agreements that are broken at the first opportunity.
A good marriage is a partnership. This isn't a problem that can be easily solved alone. If you are the limerent, then it's conceivable that you can take responsibility, deprogram yourself out of limerence, and address the underlying emotional vulnerabilities alone and in secret, but it's much easier with a partner and champion. If you are the non-limerent spouse, there's even less hope that you can somehow engineer a resolution single handed. By far the best hope comes from working as a partnership to solve the problem together – and getting into that mindset is highly beneficial.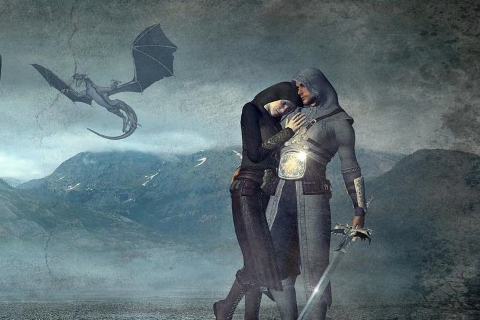 The core features of a good relationship are timeless
One of the few positives that can be salvaged from the experience of limerence in marriage is the end of complacency, and the opportunity to start being more purposeful in your approach to the union. Really, the main meaning that limerence has on your marriage will come after it's happened – from how your choices affect your future together.
Good relationships are worth fighting for. Bad relationships need improvement, or an admission of defeat. Fortunately, there are some timeless principles that can be used to help you distinguish the two.
Mutual respect: this is the number one determinant for divorce. If you lose respect for your spouse, it's very hard to recover the relationship. I mean, why would you want to bond to someone you disdain? Similarly, if they treat you with disrespect, it is corrosive to your psychological and physical health. It's better to admit defeat than to slowly diminish as they grind your self-confidence away.
Mutual affection: a close second. You need to care for each other, want the best for each other, and love each other. This is usually expressed through physical contact. The importance of sexual contact is debatable, but hugs, kisses and affectionate touch is essential for most people.
Intimacy: you should feel able to share your thoughts and feelings and emotional vulnerabilities, and receive loving support in return. Equally, you should give that support when needed and protect your partner's privacy. The bond between you should feel special and unique.
Trust: for intimacy to work, you have to feel safe with sharing your innermost thoughts and emotional vulnerability with your partner. Equally, you need to feel able to do your own thing, have independent interests, and not feel that the relationship is precarious if you don't get things exactly right all the time. When trust is good, it can lead to complacency and benign neglect, but when it's absent, the relationship unravels.
Honest communication: you have to feel able to say what you really think and feel and not fear judgment or scorn. Equally, you should avoid keeping secrets or concealing your true desires through a misplaced belief that always giving them what they want will make you both happier.
Common purpose: Finally, relationships work best when you have shared ideals, shared beliefs, and common purpose. When you feel that you and your spouse are working together to make your shared life better, it's easy to be optimistic. If you feel jealous of your spouse, or disagree on important issues (sex, money, children), it takes more work to find compromises and ways forward. All marriages involve compromise, but constantly battling over the fundamentals is a wearisome life.
---
Just as we can choose the story that we feel best describes our life, we can also choose the meaning that limerence has for our marriage. It's a cliche, but every marriage and every family is unique. It's not possible to draw universal conclusions.
Fortunately, that also means we get to decide how we respond, and what kind of future our marriage has.