It is an agony most of us have known: you develop romantic feelings for a friend, but they don't feel the same way about you. The disappointment of rejection hurts, of course, but even more serious is the fact that you are now caught in a emotional quandary: how do you stay friends with someone who you are attracted to, without it ruining the friendship?
There are many perspectives on this dilemma. Some think you should focus on the non-romantic elements of your friendship and wait for the feelings to pass. Some advocate for seeking romantic attachment elsewhere, so that your feelings are redirected and you are able to relate to your friend platonically. Some argue that you should get to know your friend really well, on the assumption that their inevitable flaws will demystify them, and so break the magical glamour that bewitched you. There is even a wikihow article on how to become best friends with your crush, with the premise that it forms a solid foundation for a future relationship.
I'm going to present a less optimistic case.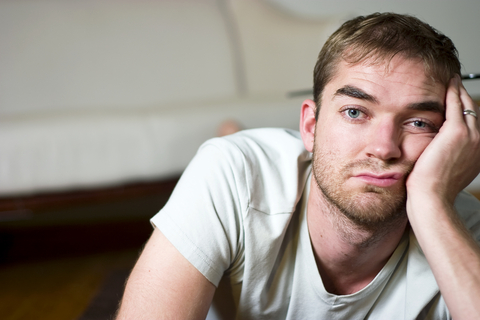 Now, at the outset I want to make it clear that I don't think it's impossible to be friends with a crush. In fact, I don't even think it's necessarily negative to nurse a secret love for someone who you can't be with. The most important issue is that you are honest with yourself about your motives, self-aware enough to understand why you make the choices that you do, and clear-sighted about the consequences of those choices. In fact, I'd say my perspective is more realistic than pessimistic.
In that spirit, the best way to answer the question about whether you can be friends with your crush, is to ask yourself some blunt questions. Honest answers will help guide your decisions.
How serious is the crush?
This first issue that needs to be confronted is how serious the crush is. People inevitably differ in the significance that they place on romantic feelings. At one end of the spectrum is a happy feeling of joy from being with them, and a physical attraction that moves desire into the realm of romance rather than friendship. At the other end of the spectrum is the life disrupting infatuation of limerence.
For people who are able to enjoy the pleasant sensations of a crush, but otherwise get on with their lives successfully, then the "let the feelings fade" strategy is a feasible way of overcoming the problem. To be honest, a lot of the more upbeat discussions around how to stay friends with a crush seem to be written for people who don't experience limerence.
In contrast, limerence is not just a crush. If you become limerent for a friend, the problems of trying to sustain a non-romantic friendship escalate considerably. Limerence is characterised by total mental capture – obsessive infatuation that drives all other concerns into the background of life. It is an altered mental state, which will be continually reinforced by contact with the person you have a crush on.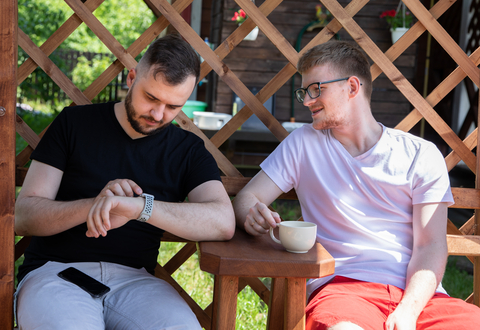 If you find yourself constantly thinking about your crush, obsessively analysing their behaviour for signs of reciprocation, and finding it hard to function in other areas of life because you don't want to be distracted from your primary goal of being with them, then friendship becomes a much taller order.
What kind of friendship is it?
The second big question to ask is: what kind of friendship is it? I've written before about the Aristotelian framework of friendship, and why limerence makes all forms challenging. Briefly, there are three basic kinds of friendships that most of us enjoy – Utility (people you do stuff with, because of shared interests), Pleasure (people you like being with, because it's fun to be together), and Good (people you feel a deep connection to, because you trust and care about each other).
If you have developed a crush on someone, it's likely you consider it at least a Pleasure or Good friendship. If part of the thrill of your crush comes from emotional intimacy and the warm fuzzies of bonding, then you'll consider it a Good friendship.
Now for the hard part: what do they think the friendship is?
It's very hard to be objective if you're infatuated, but it's also important to try. Do they seek you out for company? How much time do you spend together? Is it private time, or part of work/college/general socialising? Do they rely on you for emotional support? Do they trust you with intimate secrets? Is your friendship with them notably different from their relationships with others in your wider friendship group?
It's important to be honest with yourself about this. Try not to let either hope or despair distort your judgement. It matters, because your options for how to manage the conflict between romance and friendship depend on the true nature of your friendship.
Do they know how you feel?
Next hard question: have you told them how you feel about them? If you have disclosed, and they have given you an honest and clear answer, you are in a good position. That removes a lot of the ambiguity and uncertainty from the situation.
If, in contrast, you have not disclosed (for whatever reason), the uncertainty of the friendship/romance dynamic is likely to be a aggravating factor in the strength of your crush. For limerents, uncertainty is a major driving force for the development of obsessive infatuation. The presence of barriers is another big factor. Disclosure can be a good idea, but also comes with risks.
If you have a crush on someone you cannot disclose to, then this is pretty much the worst case scenario for overcoming the infatuation quickly. You've lost one of the principal ways of releasing some of the romantic pressure that's building up in your subconscious. Staying friends with someone who you are smitten by, when you cannot take any honourable action, is likely to derange your peace of mind.
Why friendship will be difficult
OK, so with that analysis of the situation out of the way, let's consider why staying friends with a crush is going to be difficult.
I'll work with the scenario that most commonly comes up in my email inbox. You have developed feelings for a close friend who does not have romantic interest in you. Either through direct disclosure, or through their behaviour, or through circumstances, it is clear that there is no future for you as a couple. Nevertheless, you value their friendship and don't want to throw it away (or be a lousy friend) because of your emotional hangups.
The main difficulty in this scenario is you have to continually put yourself in the situation where someone that you are infatuated with spends time enjoying your company, laughing at your jokes, asking you out for drinks or just to hang out, and thereby feeding your subconscious with confirmation that they like you. That might not seem like a bad thing… except that it will be constant fuel for escalating limerence.
To sustain a friendship under these conditions, you will have to try and overrule that deep feedback with the intellectual argument that their affection has limits, and work really hard to suppress your burgeoning feelings of joy.
Even worse, if your crush picks up on this inner conflict, they may will be concerned for you, and sympathetic, and caring, and want to know the cause of your distress. Because they are an affectionate friend. That compassionate response is not going to help stabilise your emotional storm.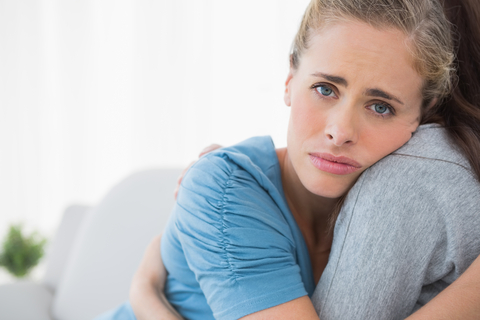 What options do you have?
It's probably clear by now why I am less optimistic than the standard "10 ways to get over your crush and still be friends!" listicles. Particularly for limerents, there are some serious emotional challenges to overcome, and some formidable barriers to progress. But, we will not give in to despair! What options are there for coping with the pain of limerence limbo?
1. Accept the sacrifice
It sucks that your feelings have jeopardized a friendship, but your emotions aren't going to go away just because you want them to. You have to work with life as it is. Given that, be practical about what is possible. If you are limerent and they are not, friendship means emotional pain in your future. It may be more compassionate to yourself to detach, and recognise the sacrifice as necessary for your wellbeing.
2. Tough it out
If you are genuinely in the situation where the friendship means so much to you both that you really just want to get rid of your romantic feelings, then you can try and tough it out. Even limerence will fade eventually, but life is going to be pretty dismal until you finally desensitize. Plus, your romantic life will be on hold for an indefinite period until the infatuation passes.
3. Reduce the intimacy
Complete detachment and toughing it out are extreme options. A third path is to give yourself some emotional distance while you try to figure things out. This means you don't need to totally withdraw from friendship, but you at least have to dramatically reduce the intimacy of the relationship. This might require some explaining if you have been in the routine of spending a lot of time together, but most friends will be accepting of your need for space. Ultimately, though, this is a temporary measure. You will have to be decisive about what the future relationship (if any) will be like.
4. Focus on romance elsewhere
Depending on your circumstances, the "plenty more fish in the sea" principle can be a constructive response. In limerence, we talk about the glimmer as a sign that someone could become a limerent object for you – they have some sort of romantic potency that you respond to. In the deepest reaches of limerence, it seems impossible that anyone else could replace your crush, but if you start to feel the glimmer for someone else – someone available, someone who might reciprocate – then it can be possible to sort of transfer the limerent focus onto this other person.
If you succeed, that will be a very effective way of dispelling the limerence for your original crush, and making a repurposed platonic friendship with them more feasible.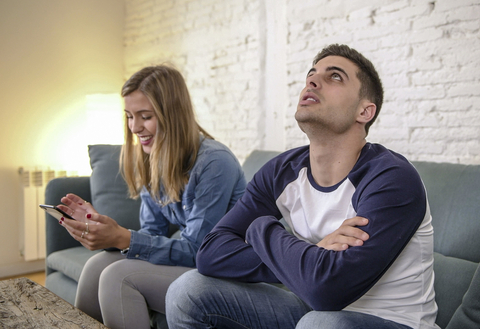 ---
Overall, there are a lot of emotional obstacles in the way when trying to sustain a friendship with someone you fancy. It's one of those scenarios in life that tests our ability to confront emotional pain with composure. Honesty and self-compassion are the best hope.