From time to time I get invited to contribute to a podcast or article about obsessive love, and one of the questions about limerence that is pretty much guaranteed to come up is:
Isn't that just a crush?
To my regret, I have not yet come up with a concise, clear answer for this.
If you've experienced limerence, it's obvious that it stands out markedly from other romantic attractions. We recognise the appeal and sexiness of many people in the world, but the first time an LO hits us like a freight train, we know that This Is Different. Similarly, once you've immersed yourself in reading and thinking about the idea for long enough, you develop a kind of high-level view of how limerence differs from ordinary attraction, but it's still hard to capture the essence of that difference in a simple way.
When confronted with this question, I find myself talking about the importance of intrusive thoughts, or the involuntary nature of the obsession, or the extent of the emotional highs and lows, and trying to distinguish the severity of these experiences from puppy love or a crush.
Sometimes I get bogged down in the argument about whether a crush becomes limerence when it disrupts your life to such an extent that it degrades wellbeing, or causes psychological distress – but that seems inevitably to lead to the "so it's a mental illness?" question.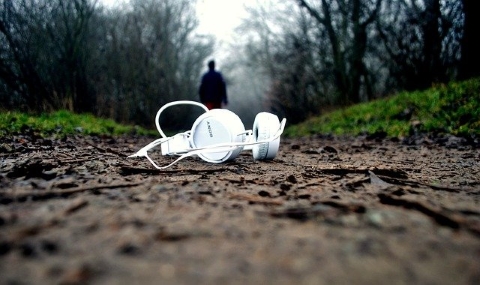 Part of the problem is that limerents and non-limerents make perfectly reasonable assumptions about the nature of romantic attraction, based on their own experiences. If you describe limerence to a limerent, they nod and say "yeah, that's love." Describe limerence to a non-limerent and they assume that you're talking about an adult stuck in adolescent fantasies who needs to grow up.
Dorothy Tennov battled against this issue when she was trying to get more recognition for limerence in the psychological community. Later in her career she argued that limerence was best understood from the perspective of ethology, and argued that resistance from psychologists stemmed from a distaste for personal testimony as an approach to research:
My conclusions seem incapable of being communicated within the presently existing field of psychology, but may be acceptable to the field of human ethology.
What were those difficult to communicate conclusions?
[The two main conclusions] are (1) the state is distinct; it occurs in exactly the same way whenever it occurs across personality and other categories, and (2) it is so unlike any other condition that those who have not experienced it have no experiential base from which to imagine it. Therefore, they tend not to believe in its existence except as romanticism or as pathology.
As I understand Tennov's argument, it is that limerence is a universal experience once it has set in. All limerents report the same key phenomena: total cognitive capture by the LO, and intense craving for reciprocation to the exclusion of all other concerns. She argued that limerence is a binary state – you are either in limerence or not. There is no continuum of limerent feeling.
Limerence is an either-or-matter. Either the algorithm is operative or it is not. Intensity depends on immediate conditions. Therefore, a "scale" is meaningless. Intensity changes from day to day, even from moment to moment.
This conclusion fits with reports from limerents – that it is a distinct mental state that you feel yourself to be "in", and that it dominates life so much that it feels all encompassing.
But it has problems too. Linking a binary state to the underlying neuroscience is tricky. Euphoria is a definable mental state, but it subsides fairly quickly, and you would still consider yourself "limerent" even in the moments of calm between LO contact. Similarly, addiction is a definable condition, but it takes time to develop. There isn't a clean moment where you can state unequivocally that you have flipped from "not addicted" to "addicted". Once the consequences become undeniable you concede that the behaviour (say, gambling or alcohol abuse) is destructive. Similarly, limerence is something that you recognise as being detrimental after the accumulated psychological stresses outweigh the early excitement.
I think the only way you can square this is if limerence is a state where your baseline neurophysiology has been altered. Your sensitivity to arousal is heightened. Your motivational drive has been amplified. Your motivational salience is focused intensely on the dominant stimulus of LO. In principle, this might be detectable at the level of changes in gene expression and synaptic strength that reinforce particular neural circuits – just as for drug addiction.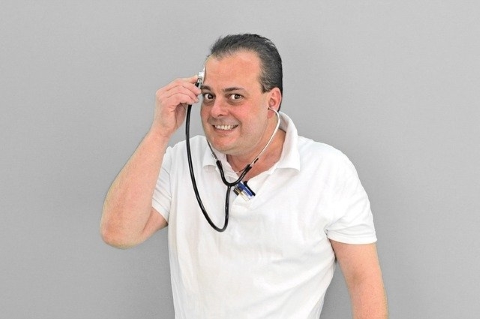 Tennov's insistence that limerence is a universal experience for those that have it is a strong claim. Even in devising a quiz, it became clear from the comments that the scenarios I'd felt were representative of limerence clearly were not universal.
That suggests either that Tennov's hypothesis is wrong, or that my quiz has too many questions and should be whittled down – perhaps to two. A third alternative is that many people are drawn to the description of limerence, but do have different experiences at some level – perhaps that could be conceptualised as limerence exists as a core neurophysiological phenomenon, but that the behavioural manifestations once "the algorithm is operative" can be more idiosyncratic.
Having worked through all that, I think it's fair to say that I've helped demonstrate that the concept of limerence is difficult to communicate.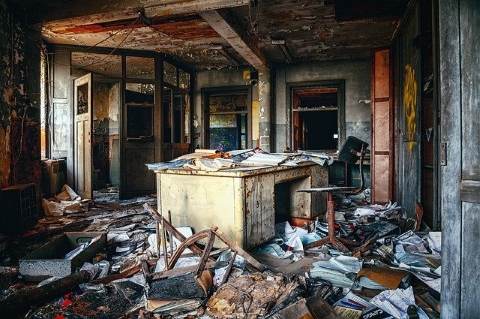 Let's try and get this back on track. I want to be prepared for the next time that I need to explain this to a sceptical journalist. Here's another useful take from Allie in the comments:
For me, the key difference between a crush and limerence is the mind space it takes up. A crush can exist alongside my life without impacting it much. Limerence stands front and centre in my mind all the time, regardless of what else I am doing, making it hard to live life fully.
I think that's useful because it captures this idea that it is possible to be strongly attracted to someone (sexually, intellectually and/or emotionally) without being limerent. You can have a crush that adds excitement to life, as distinct from limerence that wholly takes over life. Maybe that's the key:
Limerence is when a crush has taken over your life. Another person dominates your mind so completely that you feel like you are addicted to them. You swing from incredible highs to exhausting lows and desperate craving. Limerence makes it almost impossible to concentrate on anything other than how much you want them.
Well, I guess that's progress. A bit pithier. But it could be better.
Let's refine that raw material in the crucible of the comments…
Can you summarise the difference between limerence and a crush in three sentences or less?